Women on Top: 10 Female Founders Who Are Revolutionizing Sex Tech
It's time to celebrate remarkable ladies in the industry.


Today marks International Women's Day, a day to recognize the brilliant women around us for their achievements and to celebrate the progress that's been made in gaining equal rights thus far. And what better way to honor the occasion than featuring the various women in sex tech who are transforming the industry–and by extension, society–for the better.
Stephanie Alys, co-founder of MysteryVibe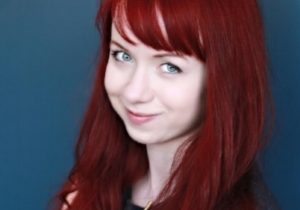 Stephanie Alys probably has the best title in the business. She's the co-founder and Chief Pleasure Officer (CPO) of MysteryVibe, the award-winning British pleasure brand responsible for launching Crescendo, a body-adaptable smart sex toy that can bend and hold its shape.
Alys started her career as a management consultant before launching MyseryVibe in 2014. Now, she's a leading spokesperson for all thingssex-positivee. Speaking to The Guardian, Alys said: "Women are driving a huge increase in demand for sex toys which are ergonomically designed and beautiful."
Liz Klinger, co-founder of Lioness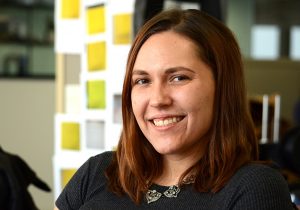 Klinger co-founded Lioness, an intelligent vibrator company, in order to break the taboo around women's sexual desires. Having grown up in a conservative family, the lack of sexual discussion made Klinger even more curious about sex. Having sold intimacy products at Tupperware-style sales parties, Klinger also quickly learnt there were hardly any acceptable spaces for women to really talk about sexuality and ask questions.
She developed Lioness, a device that uses sensors to measure vaginal temperature and contractions, to help empower women with more knowledge about their sexuality. By pairing the Lioness vibrator to its app, the vibrator's sensors collect data that can be analyzed to find insights about a  user's preferences. Users (and their partners) can have a better idea of what stimulations they enjoy most , how long it takes to get aroused, and at what point during a women's menstrual cycle does sex and masturbation feel best. With more information about their bodies, women are better equipped to experiment and put their desires first.
Tania Boler, co-founder and CEO of Elvie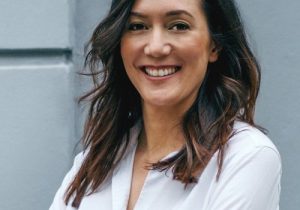 Boler has championed women's causes for roughly a decade. In 2008, she began working at Marie Stopes International, a global organization that provides women with reproductive health services. In 2013, she partnered with Alex Asseily to design a wearable product that would improve women's sexual health and understanding of their bodies.
The result of that collaboration was Elvie, a small pod-like device that connects to a smartphone via Bluetooth and is inserted inside the vagina. Paired with the Elvie app, it measures the strength of pelvic floor exercises and offers personalized training programs that help you monitor progress.
In March 2017, Elvie raised £5 million from Octopus Ventures, with participation from AllBright, the female-focused venture capital fund. The money is being used to launch the product in 25 more regions, grow the team, and launch another femtech product aimed at new mothers.
Véronique Verreault, CEO of Miss On the Go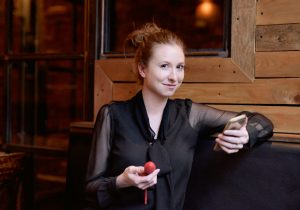 With a background in management, Véronique Verreault is now in charge of running her own sex tech company. Miss on the Go is both a vibrator and pelvic floor exercise device. When hooked up to an app, it can be controlled by the primary user, a known partner, or a mystery partner via the designated social media app. Users can also follow Kegel exercise routines and keep track of their progress.
After a successful consumer launch at the 2017 SEX Expo in New York, the Canadian company has recently opened sales channels to include other US regions and European markets.
Cindy Gallop, founder of MakeLoveNotPorn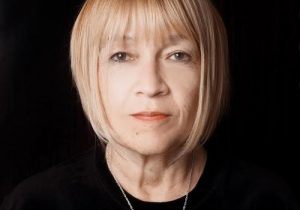 After more than 30 years in advertising, Cindy Gallop decided to apply her considerable talents to the sex tech industry indeed, coining the term itself. In 2009, she launched MakeLoveNotPorn, a website designed to shed light on human sexuality, rather than the more staged world of porn. In 2012 MakeLoveNotPorn.tv was launched. This user-generated video-sharing platform ensured that content creators would be fairly credited and paid for their material.
Despite running on a shoestring budget for the last few years due to a lack of interest from venture capitalists, the social sex website has generated nearly $1 million in revenue and attracted nearly half a million members. Yet exciting things are yet to come. In late 2017, an anonymous investor funded Gallop with a whopping $2 million.
Polly Rodriguez, CEO of Unbound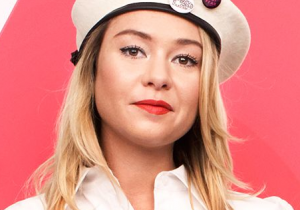 Polly Rodriguez started Unbound after recovering from colorectal cancer and undergoing radiation treatment that left her menopausal at 21. In an effort to reclaim her sexuality, she had tried buying her first vibrator. However, the experience of walking into an antiquated sex shop left her feeling uneasy. It quickly became clear to Polly that there was a need for intimacy products that were not only built for women by women. They also needed to be sold to them in a sex-positive fashion that knocked out taboos often associated with women's solo-pleasure
What initially started out as a subscription box, Unbound grew to encompass an e-commerce site as well as an online magazine. The aesthetic is minimalist, with the company promoting the idea that vibrators don't necessarily have to look like penises.
Rodriguez also started the Women of Sex Tech networking group, set up in response to the barriers she faced when building up her business. Speaking with InHerSight, she explained that she sees "sexual liberation as the last frontier in the feminist movement" –with Unbound just one small step in the process.
Leah Callon-Butler, co-founder Intimate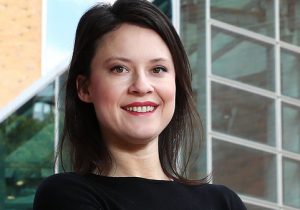 Leah Callon-Butler is determined to make the adult industry safer by using blockchain technology. Her cryptocurrency, Intimate, is designed as an alternate payment solution for customers, workers, and suppliers in the sex industry. And because it's built with blockchain, all parties have greater levels of trust, security, and anonymity.
In the past, Callon-Butler has worked with the United Nations Environment Program Finance Initiative (UNEP FI), as well as development programs for young women, and non-profits that help disadvantaged women to achieve economic independence.
She hopes that Intimate can end the financial discrimination that is rampant in the industry. She says: "Individuals transacting in the adult industry services deserve the same financial services that other industries take for granted."
Stephanie Berman, maker of POP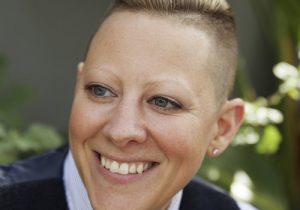 Stephanie Berman also goes by the nickname of "Spermin' Berman." Reason being, she created a unique inseminating device: a strap on dildo that can be used for conceiving with donated sperm.
Berman's story is the classic case of realizing a gap in the market and doing something about it. To her, the idea of having a doctor inseminate her wife seemed too clinical. And the available home methods, such as the turkey baster or needleless syringe, were uncomfortable. As a result, Berman came up with a device that would allow users to artificially ejaculate.
Originally called the Semanette, it was launched in 2012 under her company name, Berman Innovations. But it still looked like a medical device. So, for the second device launch in 2015, Berman worked with Fun Factory, the high-end German sex toy company.
The device has also found fans among transgendered people, those with erectile dysfunction, as well as those with disabilities.
Bryony Cole, producer of the Future of Sex podcast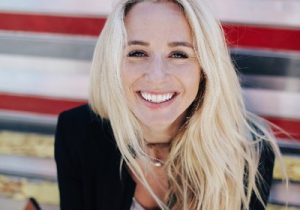 Bryony Cole of the Future of Sex Podcast is making waves in sex tech by widening access to the field. Last year she organized the first sex tech hackathon in North America, bringing together developers, experts, and enthusiasts in New York City. This year Cole is hosting the first sextech hackathon in her native Australia.
But this time around she wants to encourage more women-identifying participants at the Sydney event. "Like most technology, sextech is desperately in need of more diversity in voices and output," she says. "Hackathons are a vital way of sparking critical social conversations, adding diversity of perspective and creating new solutions and dialogue to an emerging industry like sextech."
Cole's Future of Sex Podcast also moves beyond the traditional subjects of sex robots and VR—although she does cover them—and pushes the conversation forward to discuss how sexual relationships and sexuality can become more meaningful for various groups.
Wan Tseng, founder of Wisp

Wan Tseng designed Wisp, a collection of sensory wearables to emulate sensations such as light grazes, firm grips and soft air blowing. It's done through the necklaces and bracelets which can vibrate, release perfume, and grip the user's skin. A connected app can track the wearer's reactions and find patterns in levels of arousal.
What started out as a graduate project for her master's degree at the Royal Academy of Arts/Imperial College in London, the concept is now a fledgling startup.
It's all about how design can interact with the idea of sex and the elements around it. Speaking to Wareable, Tseng has said: "I can imagine that through women's thinking, the future trends in smart products will focus more on emotional demands and user experience."
When it comes to sex tech, these women are fighting an upstream battle. A quick look at today's statistics paint a telling story. According to TechCrunch, only 17% of startups had a female founder in 2017. While figures from Pitchbook found that female founders received a mere 2% of venture capital funding in 2016.
So, today we salute those who are working towards equality—be it the boardroom or the bedroom. May the future of sex be as equal and fair as it should be.
Image sources: Women of Sex Tech, Urbania, UC Berkeley