Master Your Pleasure with the Lioness Smart Vibrator
The sex toy tracks your sexual response and suggests new things to try.
The Lioness vibrator is a new sex toy for women created not only to give pleasure, but to also teach users how to pleasure themselves.
Its sleek exterior with an upward bend, broadened tip, and curve-around clitoral stimulator all convey one message: This is not a penis, but a device designed solely for female sexual enjoyment.
The Lioness is still a prototype product and has not yet been mass produced. The initial response to Lioness's Indiegogo campaign was and continues to be massive, reaching its $50,000 target in just four days. As of Feb. 19, it's raised nearly $70,000.
Product specifications
The Lioness is made of silicone, plastic, and stainless steel. It has sensors that record arousal indicators like vaginal contractions, temperature, and movement. This data syncs with the user's phone to show physiological metrics from up to 20 sessions.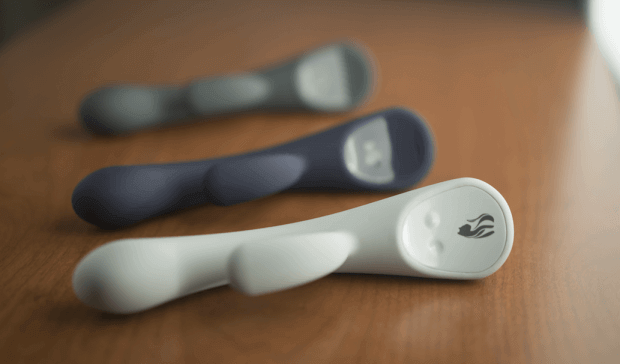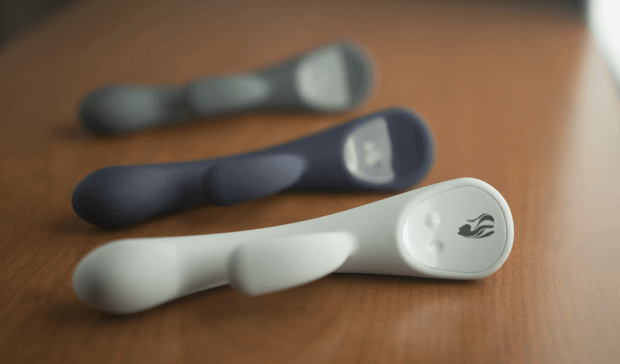 The Lioness app also makes suggestions based on the user's personal data in order to "discover new things about your own sexual health and pleasure—privately and on your own terms."
The Lioness does not feature interior vibration. The Indiegogo page claims that studies show exterior (clitoral) vibration is "more comfortable," and that the space required for an interior vibration motor was better used on sensors. The external vibrator can have its intensity adjusted, and the exterior arm itself is also adjustable to flex into the preferred position.
The Indiegogo page also makes mention of a network feature where you can "ask and answer questions from your peers and sexual health experts anonymously." How exactly this would work is not specified, but it bodes positively for the culture of encouraging sexual pleasure and exploration among women.
To buy or not to buy?
Exactly how helpful the Lioness's sensors, app, suggestion feature, and Q&A forum will be remains uncertain. Potential users might also wonder whether the Lioness metrics truly reflect their sexual sensation.
Lioness is a high-end sex toy, set to retail at $230 (those who pledge $199 before the Indiegogo campaign ends will get one for that price), which falls in line with other (more technologically advanced) sex toys in its class. Non-interactive sex toys are about a third of the price.
Reviews (note that Lioness was previously called SmartBod) from .Mic, Marie Claire, and BuzzFeed (if you click the ENTJ option) are all positive, so the question becomes: Are you excited enough about Lioness's potential to go out and get one right now? Or would you rather wait and see if it lives up to the hype?
Images source: Lioness