Is There a Double Standard for Funding Women in Sex Tech?
Cindy Gallop calls outs venture capitalists for ignoring female-focused startups.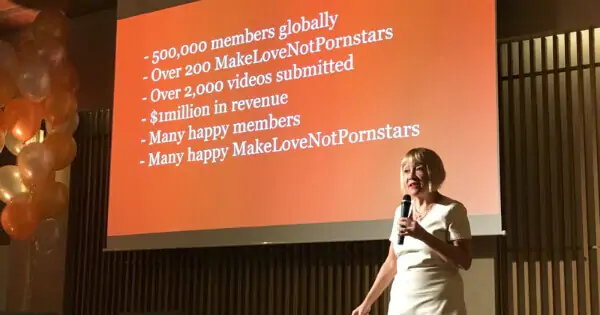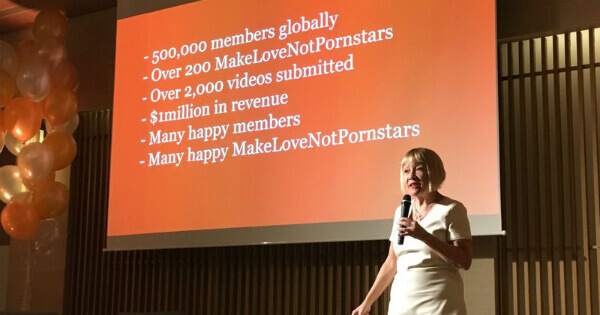 Consider this: After five years of bootstrapping social sex site Make Love Not Porn [NSFW], founder Cindy Gallop received $2 million last month from an anonymous investor.
On the other hand, Hims, a men's wellness company that sells products for erectile dysfunction and baldness launched late last year. Now three months into 2018, the startup has reportedly raised $40 million from two venture firms. That's on top of an earlier $7 million investment from at least three other venture firms.
So why has Make Love Not Porn faced an uphill battle, while Hims seems to be swimming in money by comparison?
Gallop took to Twitter yesterday to address what she calls a double standard, one that favors men's pleasure and ignores women's:
We've done this in 5 years bootstrapping @makelovenotporn with no marketing, organic growth and only 2 FTEs (one me, unpaid). Imagine what our valuation could be today with venture funding. @wired Viagra Startup @wearehims Is Now Worth $200Million https://t.co/mE4m2I4tlI #sextech pic.twitter.com/bcFb1wA4Xq

— Cindy Gallop (@cindygallop) March 3, 2018
Sex tech startups generally struggle to attract investors. Hims may have appealed to them more since the company plans to sell nonsex-related products beyond its current Viagara offering. But let's face it, the stigma of using pills to treat erectile dysfunction has largely waned.
Perhaps the main problem is most venture capitalists are men who are more inclined to fund companies focused on their needs. What, if anything, can be done to get them interested in women's pleasure? Or must non-cis male entrepreneurs work outside the system to raise capital?
Share your views in the comments below. Is there a double standard for funding women-run sex tech startups? What can be done to achieve parity?
Image sources: Cindy Gallop