How Sex Ed for Adolescents Can Be Improved with Modern Technology
The case for game-based learning when teaching sexual health to young adults.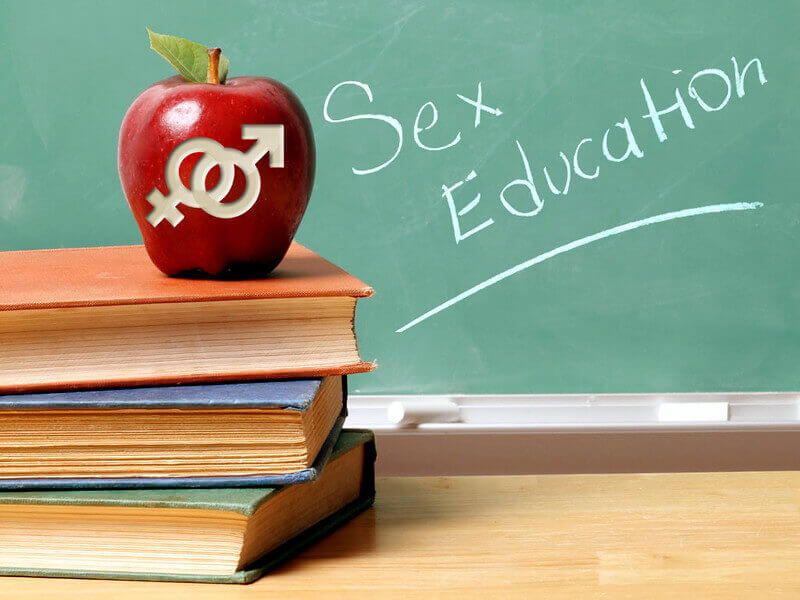 People naturally learn by mimicking others. We learn how to walk and speak by watching those around us and trying to repeat after them.
Unfortunately, when it comes to sex, if there are no reputable educational sources easily available to satisfy teenagers' thirst for knowledge, they will try to supplement their efforts with pornography.
In adult entertainment, the interactions between the performers are scripted and staged and don't accurately portray real life, much like how the performances of actors in action films are not realistic depictions of reality. As a result, pornography should not be viewed as educational materials without proper context.
Themes of BDSM and objectification are common in the adult entertainment space. Yet young and uninformed viewers are likely unable to grasp which scenes crafted consensually. The risk of derogatory attitudes and representations in adult content seeing into the real world is real.
Without proper sex ed, young people don't have all the necessary tools and experiences needed to respect themselves and others during intimate moments. Yet in the case of parents' reluctance and teachers' inability to convey knowledge interestingly, pornography will be their preferred source of knowledge.
Our current times
Although being a teenager in 2019 may seem scary with the rise of digital media and online pornography, teenagers that lived in the Middle Ages would undoubtedly argue. The Black Death, the Mongol invasion, were certainly not pleasant moments in history. It's hard to dispute those claims.
Still, those teenagers didn't spend significant parts of their lives being told about their deficiencies through widespread marketing campaigns pushing products. Regarding sexuality, topics they are often bombarded with sex-negative and anxiety-provoking messages about sexually transmitted infections, pre-martial sex penis size, and fidelity.
Or they may only get to encounter the other extreme side of the spectrum, such as promotional material from a sex toy shop and highly sexualized brand marketing.
One way of addressing this problem is to employ game-based learning in sex education. This way, the engagement of the students will sharply increase, while their knowledge acquisition process will become more effective.
The case for game-based learning
The problem with traditional means of teaching young people about sex is there is often a disconnect between the teacher and students.
The material is often presented in a highly formal way, which risks leaving students distracted and unable to grasp the full picture of healthy adult sexuality.
Alternatively, the attitude of the teacher may dissuade students from asking questions they fear will be deemed inappropriate.
The importance of excellent sex education cannot be overstated. It can diminish the fears of young adults who take the first steps in an unknown world. Their poor life decisions in this stage of life can have far-reaching effects that will follow them for the rest of their lives.
The gamification of learning
The best way to address these issues is to make the process of learning more appealing and to eliminate the factors that lead to low engagement levels. One example is to develop educational games, which would make this process far less stressful for the students.
By adding some aspects of competitiveness and eliminating the fear of being ridiculed, the acquisition of knowledge can become not only more productive but also more fun.
If you have doubts that putting together "sex" and "games" will lead to a more efficient education, you can check the study by Tanzanian Innovative Development and the University of Hong Kong.
The findings
Using the MAKE (Motivation, Attitudes, Knowledge gain, and Engagement) model, the study found that gamification of learning has a significantly positive effect on students' ability to acquire knowledge.
By making this process more interactive, students stopped fearing being mocked. Students claimed that by changing the format of the lessons, the course became "more friendly and fun," "learning was easier," and "there was more freedom of learning."
The changes
Sex educators don't seem like a group that is resistant to innovation. Still, there is a visible generation gap between teachers and students. Computer games and the Internet are often viewed quite differently in the minds of those two groups.
It is not to say that the older generation views digital media and gaming purely as sources of entertainment. This view was prevalent even a decade ago, but the perception of new technology has changed since then. The bigger problem is the aversion to making the learning experience more appealing to students.
Before the teachers are able to educate the students, they should be educated about the effects of gamification of learning first. Teachers are likely aware that the topic of sexuality is not something that their students feel comfortable talking about to them spontaneously.
Once they understand that changing the format of the lessons can make their students learn faster and feel more at ease, their attitudes will change as well.
The time is now
It is no wonder that the youth are feeling alienated in a world that demands them to become several contradictory things at once. heir bodies should be indistinguishable from those of Greek Gods, they should be avoiding sex, but also be great at it. In 2019, it is difficult to step off the information highway.
A proper sex education course could make the lives of young people slightly less miserable and confusing. We have the means to do it; now it's time to stop complaining about the technology and start using it for a good cause.
Image sources: The People Speak!