Tara Subkoff's Recent Art Exhibition Was All About Sex Robot Ethics
Former #MeToo actress makes fans reflect on feminist issues of the Internet era.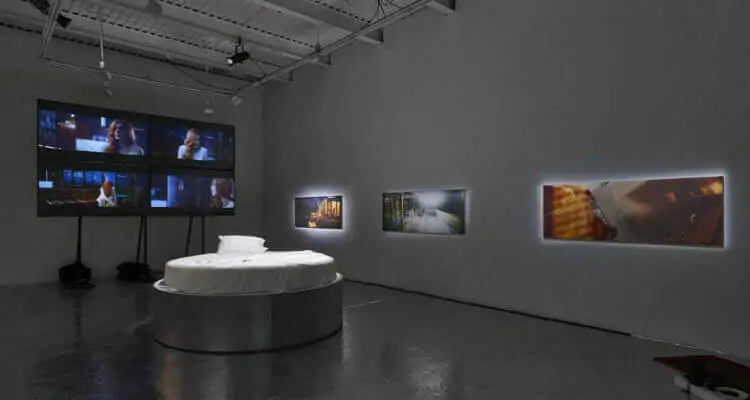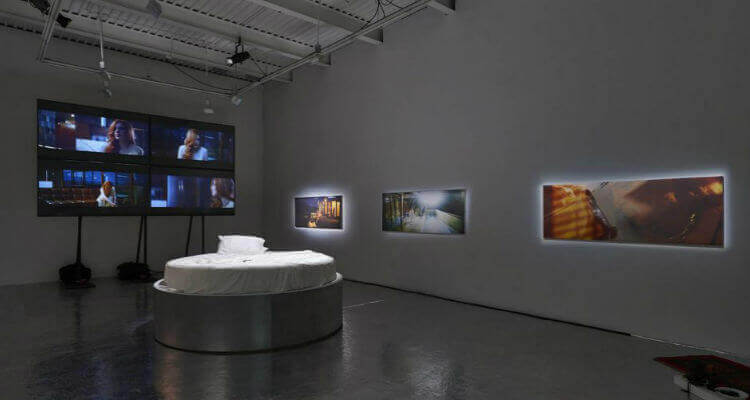 In her multi-sensory art exhibition Deepfake, former actress Tara Subkoff imagines a future when women have been replaced by gynoids.
The multimedia art show was held at The Hole NYC until November 17, and its centerpiece was a 25-minute film featuring the Shake It Up star Bella Thorne in the role of a humanoid.
As The Hole NYC states on its official website, the film was about "questioning the branded identities of Eve & Adam," in an age when Alexa is the female servant we yell at to get things done, and sex robots are becoming every day more realistic and sophisticated.
The film was shown on four screens, to symbolize social media overstimulation. Additionally, the art show tackled another key issue of the present times: narcissism and self-centeredness created by social media.
On a large rotating bed with snow-white sheets, the musician Miranda Kilbey-Jansson played the same character as Thorne, taking selfies with her mobile phone.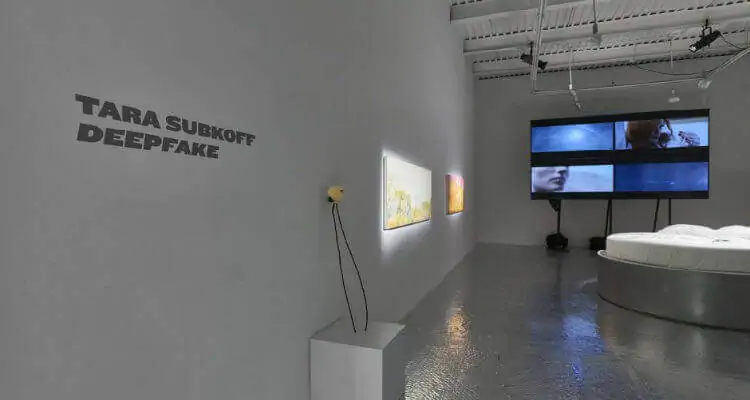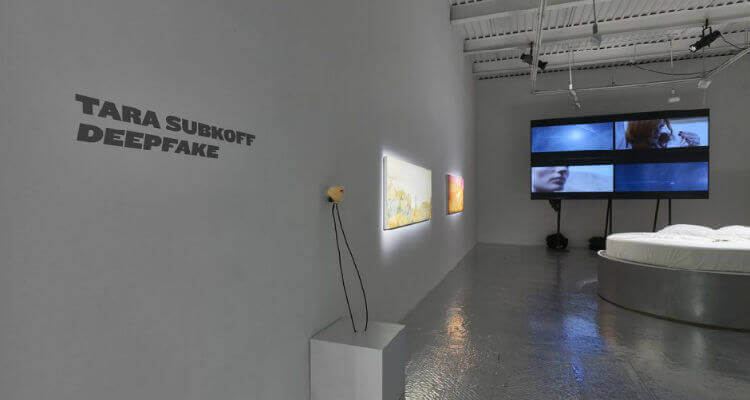 The room had mirrors with animatronic eyeballs, which looked at the guests while they mirrored themselves. This symbolized the fact that, when we decide to post photos of ourselves on social media, we have hundreds of eyes on ourselves at all times.
"We spend all our time looking at images of big celebrities taking selfies of themselves and posting them on Instagram. It's a cause for concern and while we're so focused on that, we're missing beauty, we're missing craft, like where do we head?" Subkoff said to Dazed.
Into some kind of devoid, humanoid companion. Are we even becoming humanoid companions ourselves by how much we're looking at the phones, only processing what we see on a screen and nothing else?
Without a doubt, the art show posed some important questions and provided plenty of food for thought. Subkoff played an important role in the #MeToo movement since 2017 when she opened up publicly about how refusing Weinstein's sexual advances ruined her career as an actress forever.
For this reason, it's no wonder that she keeps spreading feminist ideas through her art.
Image sources: The Hole NYC