Sex Ed for Adults: The Best Online Resources
A roundup of the top places where grownups can learn about sex.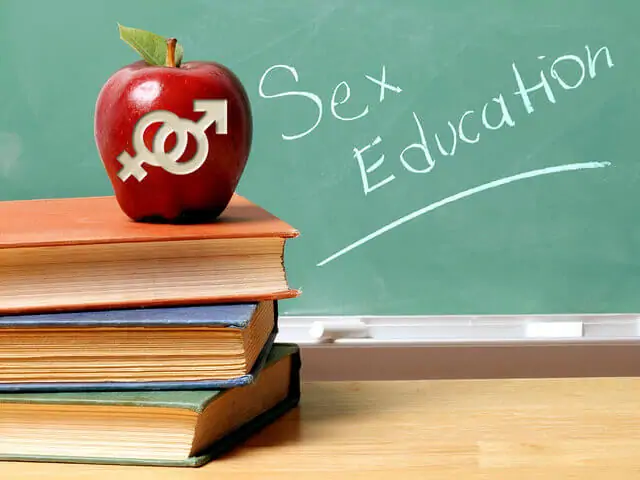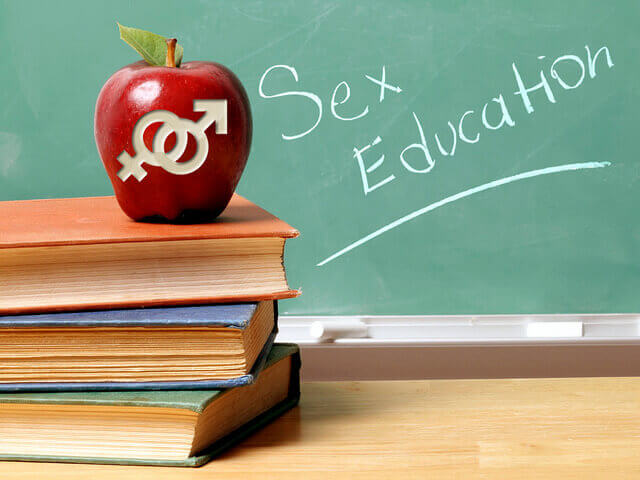 It's one of the great ironies of our current Age of Information: while many people have access to what feels like the whole of human knowledge, there are still some troubling gaps in extremely important areas.
And sex, more than ever, is one of those extremely important areas—one that is too often overlooked and shoved into a dark corner. Sex ed for adults, unfortunately, is a particular subject that gets hidden or ignored.
We need to ask questions about sex
To be fair, sex is still something people find uncomfortable discussing or even looking up on the web. So what happens, with this dearth of accessible and accurate information, is that many people end up thinking what they see in pornography is what real sex is like.
This can lead to disappointment and health risks since many people aren't aware of the preparation adult actors put in before doing a scene. In fact, a study of mainstream pornography revealed women's pleasure receives minimal screen time, which could help explain the orgasm and oral sex gap between the sexes.
Fortunately, some adult entertainment companies such as Pornhub have launched their own sex-ed portals. But while their hearts might be in the right place, it's not the same as consulting an app or website dedicated to nothing but sexual education for adults.
With that in mind, here's a resource list covering sex education for adults. These sites and apps can answer pretty much any question you might have. Even better, many offer tips that could make you a better lover.
OMGYES
The research-based website OMGYES features 62 videos, including a touchscreen component for smartphones and tablets, which teach members the many different ways women can experience pleasure. Backed by the platform's own published research, the site beautifully explains many aspects of female sexuality that are too often ignored, if not dismissed, by other sex-ed resources.
Since the site is designed to demystify female sexuality and pays particular attention to how to properly caress the clitoris, OMGYES may not be for everyone. Still, this information is a longtime overdue for the mainstream public, because women's pleasure should be considered just about anything but a "niche" topic.
For access, you'll need to pull out your pocketbook: it requires a one-time payment of $39.
Tabú
With a mission to provide the "answers you can trust to the questions you're too nervous to ask a real life human being," Tabú offers a remarkably thorough Frequently Asked Questions section on its site. It also plans to release a mobile platform.
But what definitely secures Tabú's spot on our list is how the project has teamed up with "sexperts" on college campuses. They've done this not just to help educate people about sex, but also to raise awareness around sexual assault and consent.
The site is totally free and we wholeheartedly encourage you to check it out.
Juicebox
Available for both Android as well as Apple's iOS, Juicebox bills itself as a totally anonymous platform where anyone (as long as they sign up and pay a base rate of $10/month) can ask one of their "sexperts" questions about human sexuality.
In addition to chatting directly with available staff, there is also a community forum where users can share experiences or ask for advice.
SexPositive
Created by the University of Oregon's Health Center, SexPositive is another Android and iOS app. It delivers sexual information in an innovative and fun way, solidifying a place on our sex ed for adults list.
By using a body part wheel, users can, for example, pair mouth and vagina and then can see what the sexually transmitted infection risks are, how to use suitable safe(r) sex practices, as well as how to communicate with your partner about what's going on. It scores major points by being kink-inclusive as well as playful without being silly—and it is also totally free!
Planned Parenthood
The site for the reproductive healthcare icon that is Planned Parenthood has an in-depth and beautifully accessible section covering a wide range of information, which includes concerning sexually transmitted conditions and effective safe(r) sex techniques. Because of this, it's a crucial spot our on sex ed for adults roundup.
The site especially stands out for its simple and direct presentation: answers are clear, focused, and without bias.
#KinseyConfidential
Created and maintained by the legendary Kinsey Institute, Kinsey Confidential offers a staggering amount of information, which includes a comprehensive resource list, podcasts, and well-written articles.
If there is any criticism it might be that the site's design is a tad busy, sometimes making navigating the information somewhat daunting. But once you find what you are looking for, the answers are always thoughtful and comprehensive.
San Francisco Sex Information
Established way back in 1973, San Francisco Sex Information is, obviously, headquartered in that city by the Bay. Originally a switchboard staffed by volunteers who, after undergoing an extensive training, were able to answer any question about sex without judgment, it has since added an impressively comprehensive online sexuality resource that anyone can access.
And, if you still want to chat with one of their volunteers you can call them, free of charge, at 415-989-SFSI (7374), during available hours.
We need to get answers about sex
The bottom line is that everyone needs a good education in human sexuality or just to have their questions answered in a well-informed and sex-positive fashion. Now, more than ever, we have ways for anyone to do just that, either for free or by paying a reasonable fee.
What's even better is that these sex ed for adults resources are anonymous, allowing people to ask whatever they want without fear of embarrassment. Because of that, as well as the amount of work that has gone into these sites, apps, and organizations, we give each and everyone—as well as the others out there doing the same—a round of hearty applause.
Because, more than ever, ignorance is not bliss—especially it comes to sex.
Do you have a favorite sex ed resource? Disagree with our resource list on sex ed for adults? Please feel free to share your top picks with us in the comments below!
Image sources: The People Speak!