OMGYes Wants to Break the Taboo Around Women's Pleasure
Sex-ed startup takes female sexuality out of the shadows.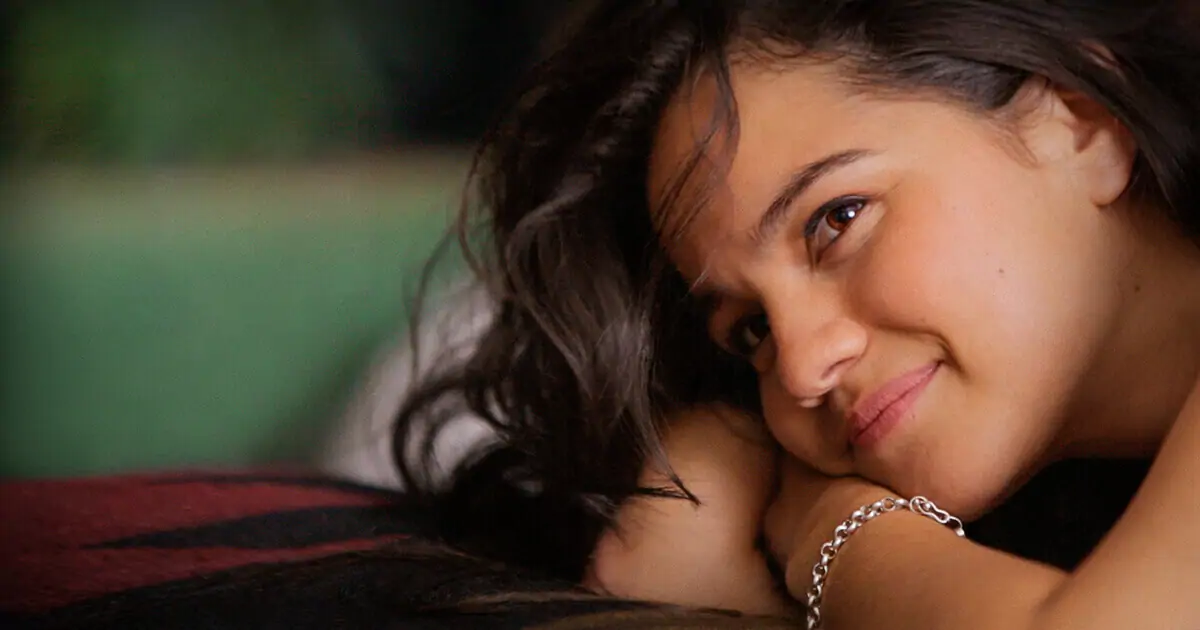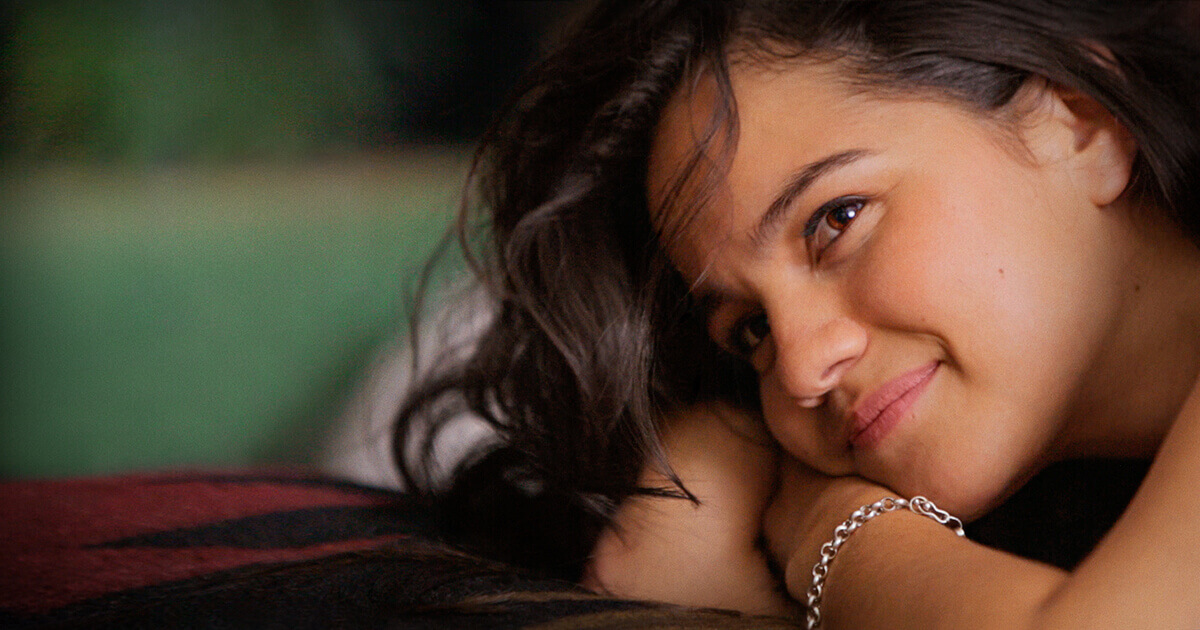 After initial testing, it quickly becomes apparent that there's a very carefully conceived formula behind OMGYes, and it reads something like this:
Information + Communication + Demonstration = better relationships + orgasms
That ethos permeates every complex layer of this slick and well-researched site. It defines itself as a "sexual pleasure research website" aimed not only at women, but at couples and men as well.
"Approximately half of our users are female and half are male," says co-founder Lydia Daniller.
"It's for anyone curious about learning more ways to make a great thing even better. Couples who are constantly exploring ways to make sex more pleasurable are five times more likely to be happier in their relationship and 12 times more likely to be sexually satisfied. Women use the site to explore more ways to touch themselves and guide their partners, while men and partners are adding new, research-based tools to their toolbox."
Shifting the focus
OMGYES was founded by former housemates, Lydia Daniller and Rob Perkins. The two have been friends for more than 10 years after meeting in college. A lesbian and a straight guy, their conversations about sex led to the realization that in a supposedly progressive society, women's pleasure was still a huge taboo. Looking at the resources available, they were saddened to find that even academics and scientists hadn't researched the details.
"There didn't even seem to be words for the specific things women find pleasurable," Daniller recalls. What started as a series of interviews grew into a much bigger project as they literally opened up a Pandora's Box. They found so many women eager to share their stories and insights. Prominent sexologists and researchers were also keen to conduct groundbreaking studies.
Four years later, their San Francisco-based team now includes a varied group of researchers, filmmakers, engineers, designers, educators, and sexologists who are passionate about creating an honest, practical resource on women's pleasure.
Users can now explore newly uncovered insights breaking down the specific ways different women and their partners increase and enhance pleasure—like edging, hinting, and layering.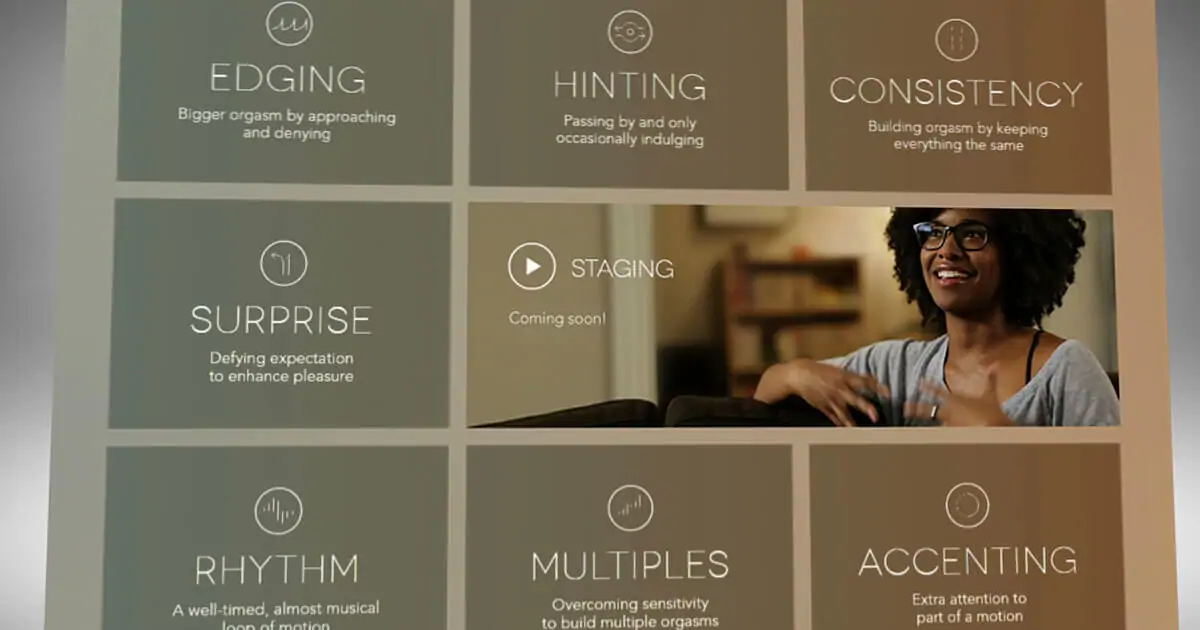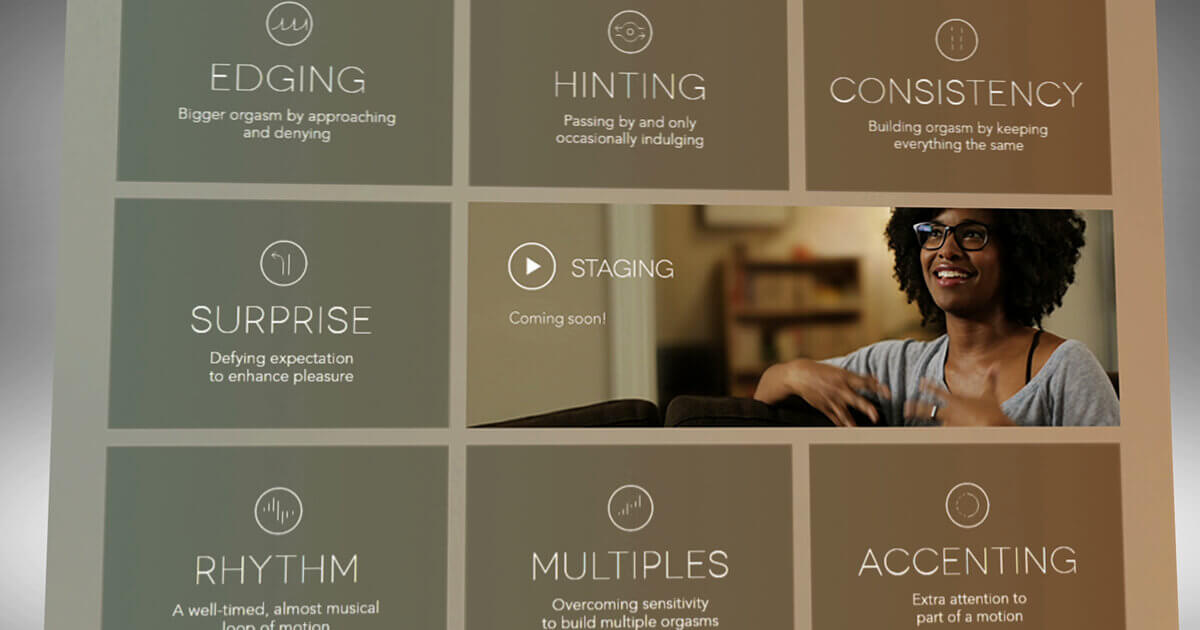 Full access to the site requires a one-time payment of £25, a model they describe as akin to buying a book: once purchased you're free to revisit as often as you like. The added bonus, however, is that this fee also grants access to content and resources that will be added in future.
All in all, it's probably the best-value money you'll ever spend. It's not often you find yourself thoroughly impressed with a first-generation product—teething problems are part and parcel of tech offerings after all—but after spending a considerable amount of time exploring it, both myself and my husband were left stumped for things to criticize. So how does that actually work?
Demystifying sexual pleasure
For each topic and technique, you have a variety of videos (over 50 are currently available). Short introductory ones show a variety of real women (these are crucially not trained actors, yet they are confident, vibrant, eloquent, and passionate) sharing candid insights on what gives them pleasure.
Separate videos then show explicit (literally hands-on) demonstrations of how those techniques work in practice for them. Everything about the treatment, tone, and look of those videos is extremely tasteful and slick. Personally, at no point did I feel even the slightest bit uncomfortable watching them.
You then have the opportunity to try out the specific techniques through unique touchable video simulations. They work on your tablet, mobile touchscreen, or laptop/desktop. These basically depict an "interactive vagina" which you can manipulate at will—receiving encouraging audio feedback from the same mentor who explained and demonstrated the technique in the previous videos—until you manage to bring it to the point of orgasm. The gamification of the experience is not something you'd necessarily expect to work, yet it does.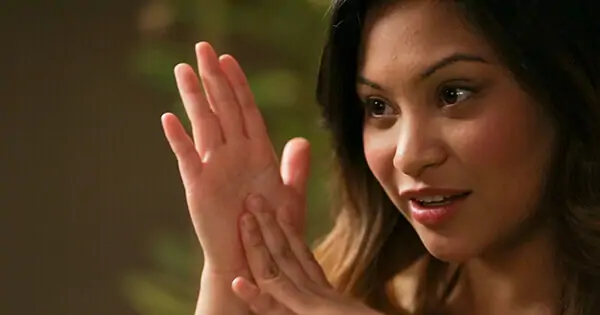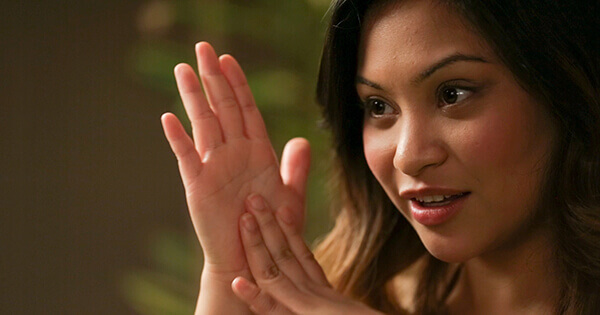 Groundbreaking research
For those who want to dig deeper on why these techniques feel good, there's also a lot of science to get stuck in, with statistics showing the prevalence of each variation and infographics clarifying exactly how they work. OMGYes conducted extensive research with over 2,000 women aged from 18 to 95.
"The details of women's sexual pleasure have hidden in the shadows for far too long, and the taboo hasn't helped anyone," says Daniller. "The topic has been so taboo that even scientists hadn't studied the specific, various ways of touching that feel good for different women. People are ready for an honest, clear-headed look at the nuances that can make all the difference in pleasure."
The research took place over a period of two and a half years in two phases. First, OMGYes staff conducted over 1,000 in-depth video chat qualitative interviews with women giving insights into their "sexual journey" and how they discovered what works best for them, and what they wished all partners knew about women's pleasure.
For the second phase, they partnered with two researchers from Indiana University's School of Public Health, Debby Herbenick and Brian Dodge, to conduct the 2015 OMGYES Study of Women's Sexual Pleasure with 1,055 women, ages 18 to 95. This study, they claim, is the first-ever, large-scale, nationally representative study on the specifics of women's pleasure.
According to Daniller, however, there's still quite a lot left to explore: "Due to the incredible response, we have already begun the next series of studies exploring the specific ways pleasure changes over a lifetime. Much of the revenue raised will fund future research aimed at de-stigmatizing and demystifying more and more facets of sexual pleasure."
Image sources: OMGYes