How Virtual Reality Is Changing the World of Online Dating
In the quest for love, VR is poised to transform our current swipe culture.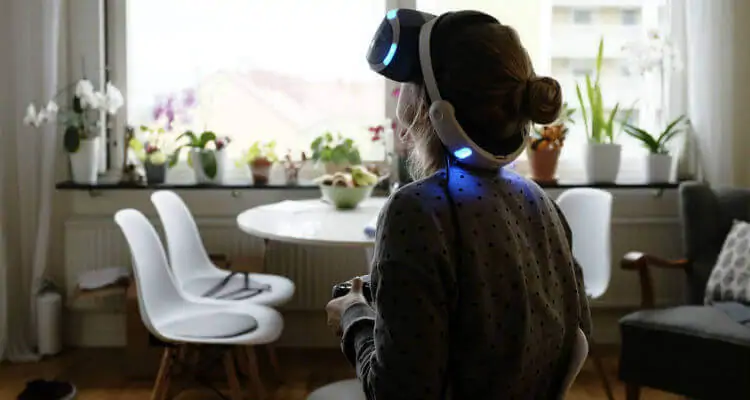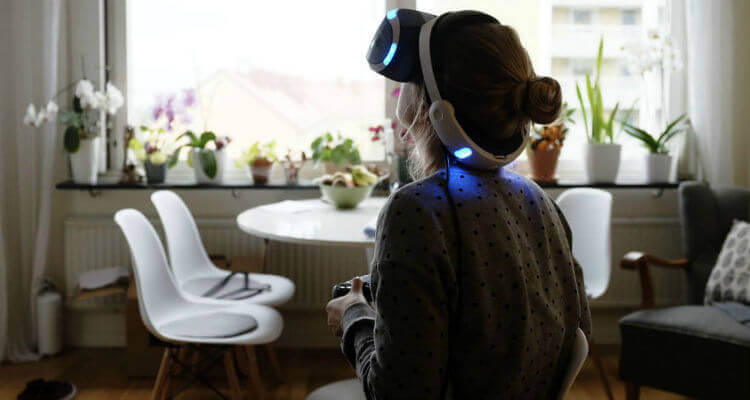 There's no doubt that VR is changing the world of entertainment. However, not everyone knows that this technology could even impact how we'll meet new people, including romantic interests, in the near future.
Is VR dating already a thing? Will we soon ditch in-person dates in favor of virtual experiences to live out together?
The Virtually Dating Facebook show
Forget the popular American TV show Blind Date: In 2017, Facebook launched a web series that brings blind dates to the next level, adding VR into the mix. It's called Virtually Dating, and was created in collaboration with Condé Nast Entertainment.
Each episode shows two partners engaging in a VR blind date, with their HTC Vive headsets on. The date usually takes place in unusual virtual locations, like in an open space, at Medieval Times, or even under the sea.
Like many other things that relate to new technologies, Virtually Dating received some bad press. For example, the journalist Adi Robertson wrote in an article for The Verge that this web series makes her want to never date again. On the other hand, the show deserves merit for creating curiosity about a new application of VR technology.
After all, a report created by the popular dating site eHarmony and the Imperial College Business School predicted that we will be going on VR dates more and more in the next decades.
The advantages of VR dating
A 2013 study has shown that using video chat apps, such as Skype and Facetime, helps people to bond more easily in comparison with phone calls and chats. For this reason, it's likely that VR will create even better intimacy between potential partners, thanks to its extra layer of realism. 
As shown in Virtually Dating, a VR date can happen everywhere. Have you ever thought that you could bring your crush on a sunny beach in December, or in an exotic location that is a whole ocean away from your home? Well, VR can do this—even if it just happens in a virtual world. 
VR chat technologies will represent a huge step forward for people in a long-distance relationship. Indeed, VR is already becoming popular among this audience. For example, the reporter Nathan Grayson wrote on Kotaku.com about his experience using VR games with his long-distance girlfriend. Even the users of the love-from-afar-themed subreddits, like r/LongDistance, seem enthusiastic about this new realm of technology. 
VR dating websites
Even if the very idea of dating over VR platforms is totally new to many people. Yet, some dating websites that offer this kind of experience are already available on the Internet. Here are the most popular at the time of writing:VRLFP.net
Its homepage says: "Are we rejecting potential partners based on a text or two? Don't we have the technology to converse with more than plain text? (No, emojis and GIFs don't count.) Uh, yeah, we do."
VRLFP is online since 2018, and it has already been recognized as one of the pioneers of VR dating. It has even been chosen as "Best New Technology" at the iDate Awards in Florida.
The dating website offers the opportunity to look for a date, a hookup or a homie, and it's open to different kinds of sexuality. "We strive to provide you with a wonderful experience, regardless of what you're looking for—we won't judge," says its staff on the About Us page.
VRChat.com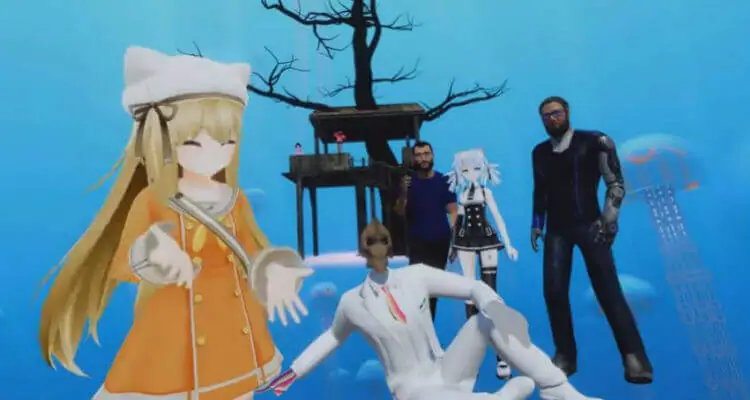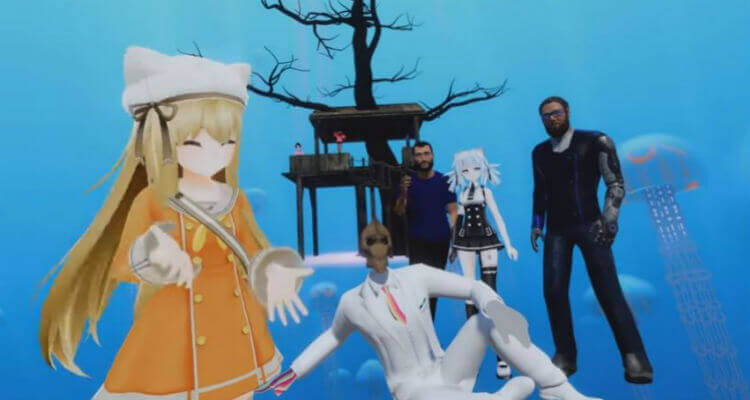 Using the VRChat SDK, users can create "worlds", i.e., virtual places to explore with new friends or potential partners from all around the world. This fascinating platform allows to customize your avatar, play community-developed games, participate in weekly events and even to draw or sculpt together with the other users. Emojis are replaced by "emotes", which are short animations that a VR avatar can perform on command.
Note that you need to know how to use the software development kit in order to do anything on the platform, like creating and customizing an avatar. If you can't create a nice avatar for yourself, however, you can always hire someone to do it for you on the VRCat.com unofficial forum.
What do you think about VR dating? Would you try it in lieu of Tinder and Bumble? Let me know in the comments!
Image sources: VRChat.com