Exploring Queerness By Switching Up My Vibrators
How a (formerly closeted) bisexual cis woman used sex tech to uncover her sexual identity.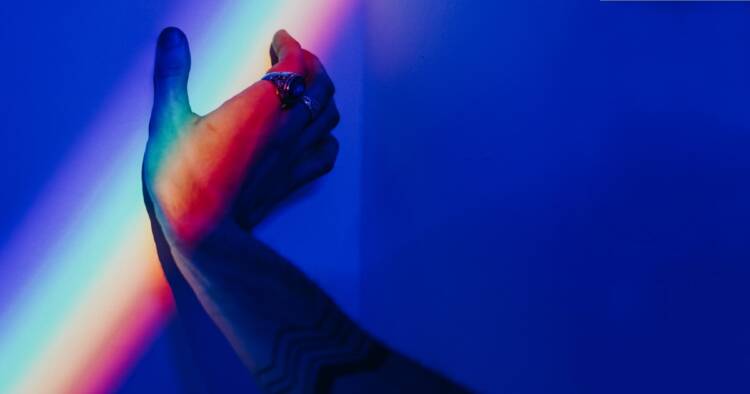 It took me over a decade to refer to myself as bisexual.
Before that, I knew I was attracted to all genders—but I never felt "queer enough" to claim the label. I'm a cis woman, every serious relationship I'd had up until that point were with cis men, and I wasn't out to my parents. And I let those arbitrary limitations affect how I viewed my identity and my place within the LGBTQ+ community.
Years later, once I finally felt comfortable calling myself bisexual, I wanted to explore this identity and give it the space in my sex life that it deserved. The problem was, I was three years deep into a monogamous, heteronormative relationship.
I felt stuck.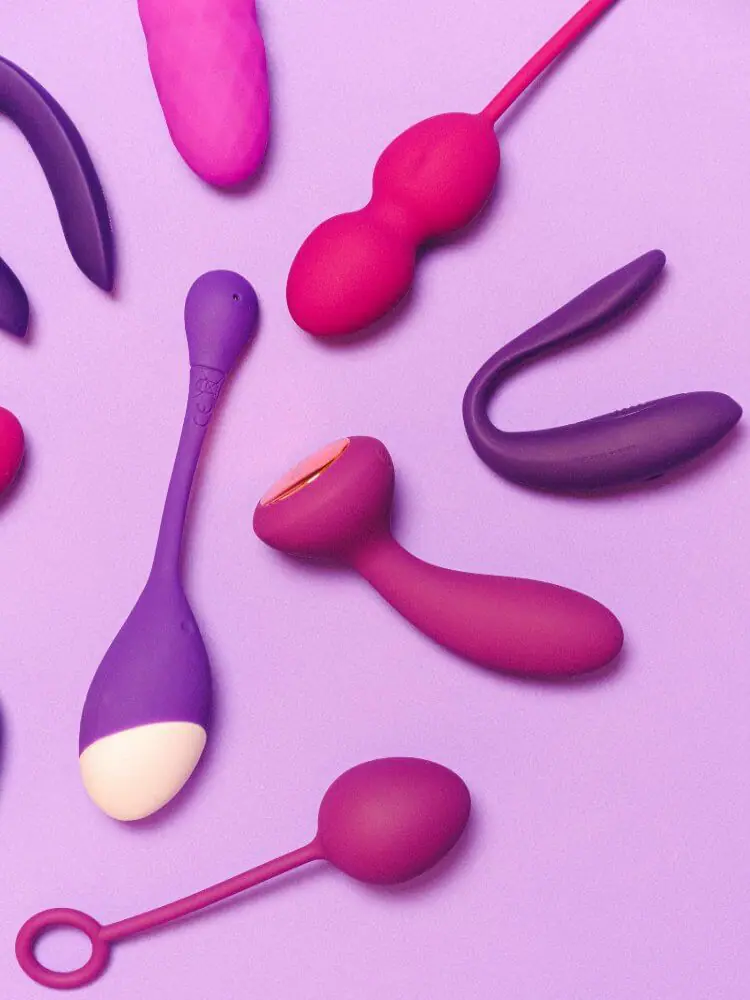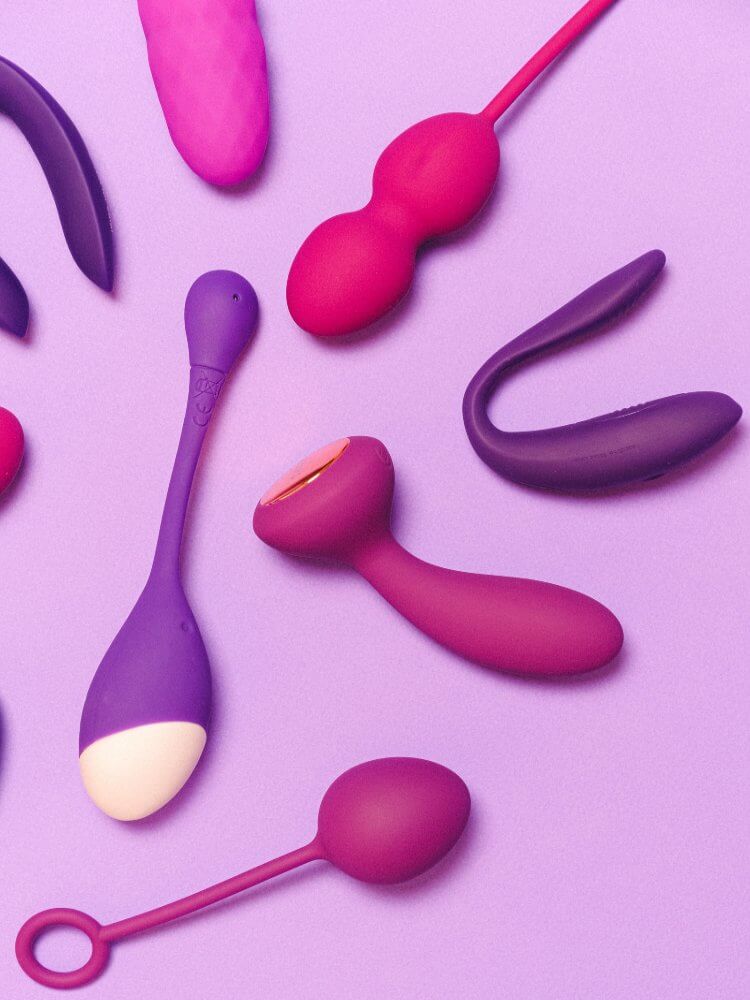 While I had been physically intimate with women before, thinking about my identity with this new level of acceptance felt different. I was desperate to know how this new part of myself felt in practice—who I would choose to pursue as sexual partners, which facets of desire had been closeted alongside my queerness, and how the raw emotional desire I felt would manifest into physical sensation. But at the same time, I didn't want to compromise the love and life that I had built with my current partner.
In order to satisfy this craving for exploration, I had to be creative. And that's where sex tech came in. Toys, in combination with other technologies such as audio erotica and porn streaming, offered an opportunity to meaningfully inquire without crossing any existing relationship boundaries.
The following are some of my learnings as a (formerly closeted) bisexual cis woman analyzing my queer identity and attraction to genders beyond men using sex tech.
If there's a time for solo play—it's now
Masturbation is a time-honored technique for learning about your body and what makes it tick—and exploring queerness is no exception. Even though my partner was supportive and offered to help in whatever way he could, centering solo play enabled me to feel out desires at my own pace.
That said, I'm glad we had that initial conversation. People have varying interpretations of where fantasizing ends and infidelity begins, so it felt important to be on the same page.
Find tools that help you focus on the fantasy
Since I wasn't able to touch and explore another body, I had to focus on what I could control. This meant critically examining what aspects of arousal I was most familiar with and how I could push past that into new, unknown areas.
I realized that, because I had mostly been with cis men, I strongly associated penetration with sex. This can be true for many relationship compositions, but in my case, it limited my ability to imagine what intimacy could be like without a penis involved.
There's more to vibrators than bullets
Once I decided that I wanted to move away from penetration, I shifted my attention to toys that engaged in other forms of stimulation.
Clitorial suction toys, like Satisfyer's Number One, use the same motor as traditional bullet vibrators—but the outcome is completely different. Instead of shaking the entire toy, these motors pull on a silicon piece resembling a suction cup. Then, combined with the casing, it provides a contactless pulsing sensation.
Because these toys are designed to simulate oral sex, it felt easier to detach pleasure from specific genders or genitals. I'd close my eyes and picture anyone I wanted brushing up against my inner thighs.
Another alternative I turned to were hands-free vibrators, such as Eva by Dame. This tiny toy is worn in the vulva, with flexible wings that tuck under the labia to keep it in place. Not needing to hold a toy or use my hand helped me delve deeper into that fantasy.
And there's more to sex tech than vibrators
Beyond switching up vibrator types, I also ventured into other mediums—like audio erotica and queer porn.
I started with Vibease—a wearable, app-controlled pebble vibrator that syncs with erotic audiobooks. There are options within the app to sync with your favorite erotica piece, a Spotify playlist, or choose from the comprehensive collection available in their Fantasy library. The queer content is more limited, but searching for "lesbian" within the app led me to what I needed.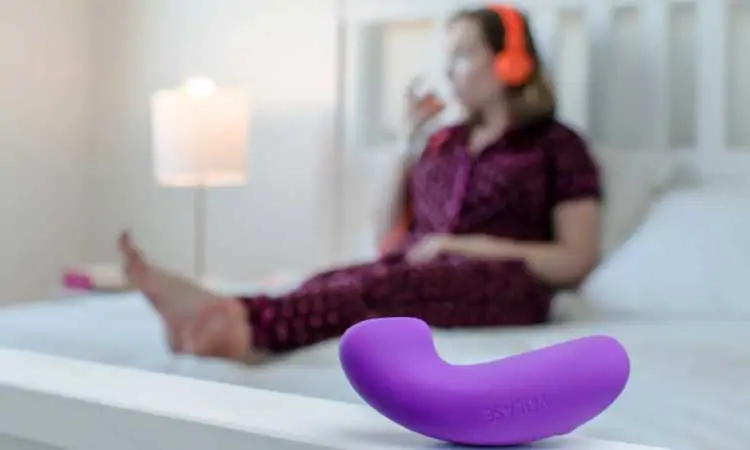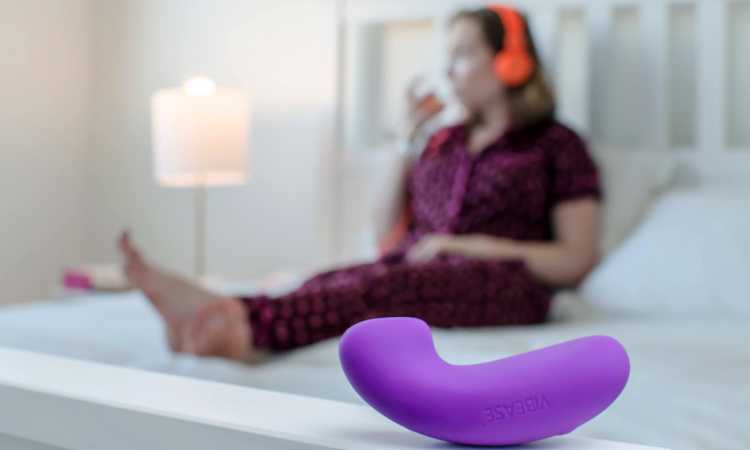 With one click, I was transported into a flirtation with a stranger across the train or snuggled into a sleeping bag with a woman during a camping trip. There are also instructive solo play stories that offer more space for imagination.
When I wanted more visual aid, I gravitated towards erotic film producers that focus on women's pleasure like Erika Lust. Both Lust Cinema, her original films and series, and xConfessions, a crowdsourced adult cinema that includes guest directors, have dedicated queer collections. Most of the films have rich, well-developed plots, which encouraged me to venture into the more romantic and sensual depths of my sexuality.
Take the time you need
The beauty of unstructured exploration like this is that there's no set timeline or agenda. There's also no pressure to come out to anyone unless you actively want to.
You set the pace, you decide where you go, and hopefully this process helps you feel more comfortable and confident with your identity along the way.
Image source: cottonbro, Anna Shvets, Eva, Vibease, satisfyer