JimmyJane Form 2 Pro Review: Vulva Shape Matters
This smaller sex toy delivers high-intensity vibes with "vigor."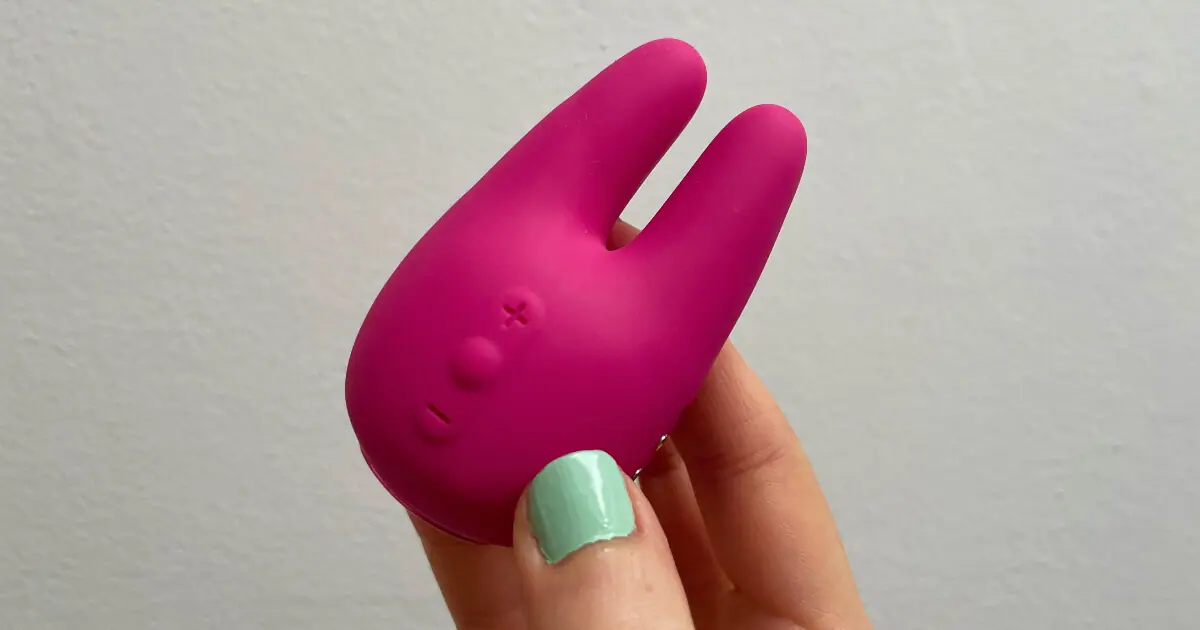 Have you ever looked at a sex toy and thought, how the hell am I supposed to use that?
That was more or less how I felt when I saw JimmyJane's Form 2 Pro for the first time.
My girlfriend and I stared at the company website, perplexed, and debated what we thought it looked like. Pinchers from a crab? Ears of a rabbit? Tuning fork?
Flip it over and it kind of looks like a character from Among Us?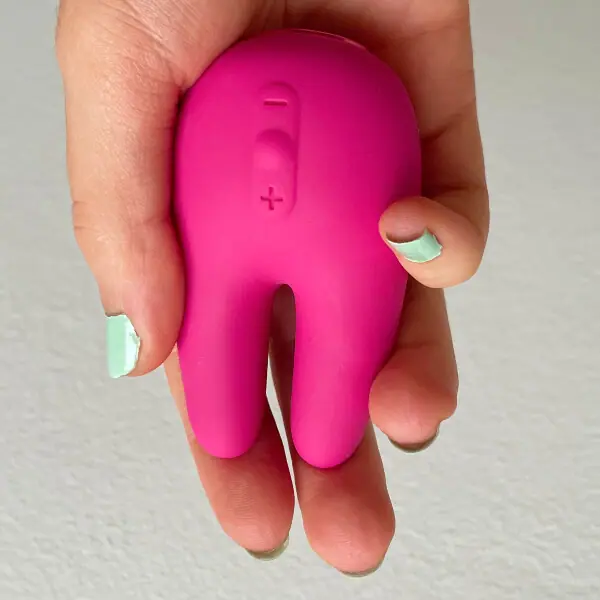 Regardless, when JimmyJane offered to send the Form 2 Pro in exchange for an honest review, I was excited to try this "clitorial stimulation vibrator." While the JimmyJane website says it can be used by anyone, I'll be covering it from the perspective of a vulva-haver.
The vibe's basics
The Form 2 Pro is a hand-held vibrator made from silicone and ABS plastic. The motors are tucked into a bulbous base with protruding buttons to control the different vibration and intensity levels. Two flexible silicone prongs make up the rest of the length and provide targeted pleasure.
It measures in at 7.5cm long by 4.5 cm and weighs a little less than an AirPods case. It's waterproof and even comes equipped with a travel lock so it doesn't randomly go off in your carry-on.
I've never tried the original Form 2, but according to other reviews, there are some notable differences including a more powerful motor and a redesigned magnetic charging cord. Instead of the previous blue-grey color, the Form 2 Pro is also available in black.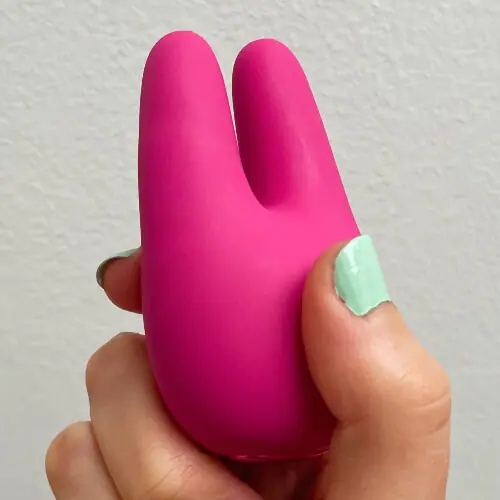 The shape of your vulva can affect your experience
Designed to "pinch and tease your clitoris," the prongs of the Form 2 Pro are meant to sit squarely around your clitoris for direct, high-intensity vibrations. This works well, if your body allows for it.
Some people have larger inner or outer labia than others. When your inner labia protrudes further than your outer labia, this can be called an "outie." The inverse is considered an 'innie.' All of these shapes are completely normal and beautiful in their own right, but the outie wins with the Form 2 Pro.
Having an outie can make it easier to wrap the vibrator's prongs around your clitoris. You can still find the right placement with an innie, but speaking from personal experience, it's more difficult.
That said, the Form 2 Pro can be used elsewhere beyond your vulva. I enjoyed taking the vibrator into the bath with me and running its prongs along the contours of my neck, shoulders and torso.
The motors are powerful
As a technologist, I was intrigued when I read about the Form 2 Pro's dual motors. Unfortunately, you can't control the motors separately, but it's a much stronger overall sensation compared to other vibrators I've used. When turning it on the first time, I'll admit I was a little intimidated by this smaller toy's vigor.
Even if you can't control the individual motors, the Form 2 Pro is still fairly customizable. It has five varying vibration modes, each available at five different intensity levels. Among these modes are both a pulsing and vacillating pattern.
All of the vibrations are high-frequency, intense, and buzzy. So if you're a fan of slower, rumbly sensations, this wouldn't be the right sex toy for you.
But the price is steep
The Form 2 Pro normally retails for $170, but at the time of publishing it is on sale for $136.
While this three-digit price tag isn't unheard of in the sex tech industry, it's definitely an investment for a vibrator. JimmyJane does offer a 1-year warranty though as part of the price in case anything happens to the motors.
Overall: Not a toy for everyone
This vibrator offers fast-paced, targeted pleasure through two powerful built-in motors, thoughtfully shaped silicone and a selection of vibration modes.
As someone with an innie who strongly prefers rumbly sensations, the Form 2 Pro isn't a toy that I'd personally gravitate towards.
However, if you can afford the higher price tag and favors intense, buzzy vibrations—the Form 2 Pro could be worth the splurge.
Image sources: Carolyn Stransky