Yareel Review: A 3D Multiplayer Sex Game with Promise
Read our Yareel review to learn why we're eagerly awaiting version 2.0 of the adult sex world.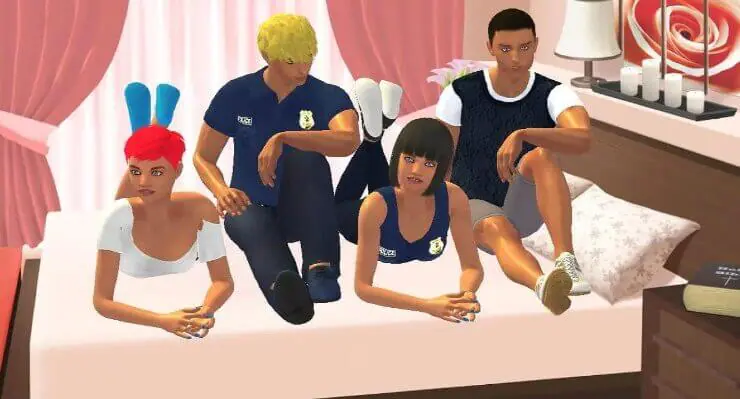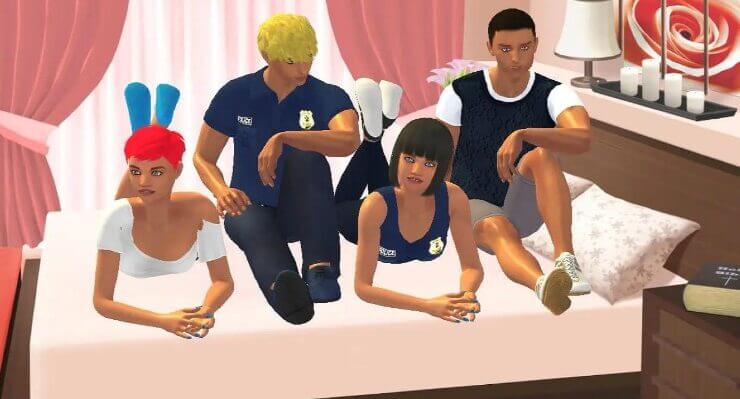 Let's give credit where credit is due: the developers of Yareel [NSFW] have created a refreshing multiplayer sex game.
It's like they've been taking notes on what many people are saying about the genre, including us: they're giving us something that's not just a turn-on but, best of all, fun. At least for the most part. Read one for our Yareel review, which explains what platforms you can play the free sex game, its best features and sex options, as well as where it could use some improvements.
Yareel review: Mobile, Mac, and PC support
Let's look at the positives before getting to the negatives. One of the biggest upsides is that while many other online sex games are exclusive to PC, Yareel can be played on just about any device, including Android, PC, and even (thank you!) on Mac computers.
Also, if you don't want to download the full app, there's an option to play using the browser-based platform.
Yareel review highlight: It's a massively multiplayer online sex world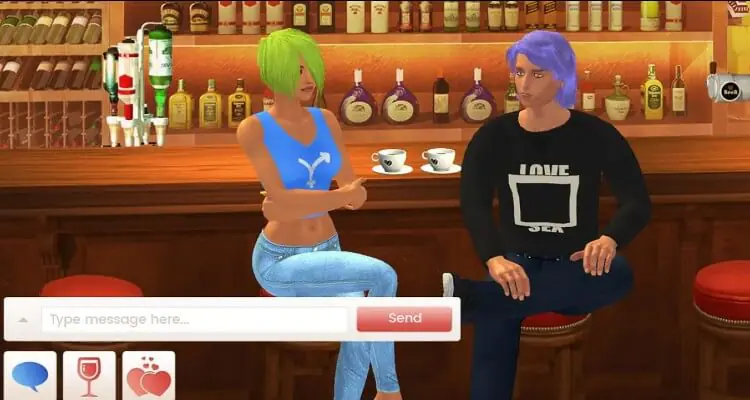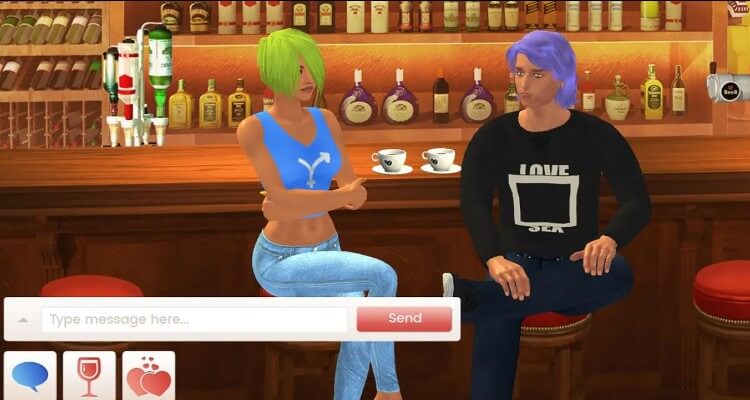 Yareel boasts that it has more than 13,000 active players. With such a large community of folks searching for online sex partners, it's relatively simple to find a someone, or someones, for virtual sex.
And, if for some reason, you can't find a person to play with, you'll always have the option to enjoy the erotic company of an artificial one. You'll be limited how often in a week you can do this, though, with additional playtimes costing you in-game Yareel currency.
Yareel review: Free to play—sort of
The next plus in our Yareel review is that Yareel [NSFW] is technically free to play, though a few bucks are needed to enjoy the full experience.
So it's like other app games in that you'll have to shell out real-world dollars now and again to make things move faster. Or you may want to pay to gain access to various extras, including a greater range of sexual positions and customization options for your avatar.
Fortunately, you don't need to do any real spending to have fun. There are many erotic scenarios you can partake in and explore with other players without spending a dime.
However, you will need to part with some cash if you want to enjoy the entire range of sexual positions and customization options for your avatar.
If you do want its juicy VIP package, with all its perks and options, you'll have to pay.
You can grab the VIP package for $9.95 a month or spend more for the annual package and pay $29.95 a year. This is only a fraction of the cost to play other massively multiplayer sex games likes 3DXChat [NSFW] or Red Light Center [NSFW], where monthly, not yearly, rates start at $19.99.
Yareel review: Alluring artwork and animations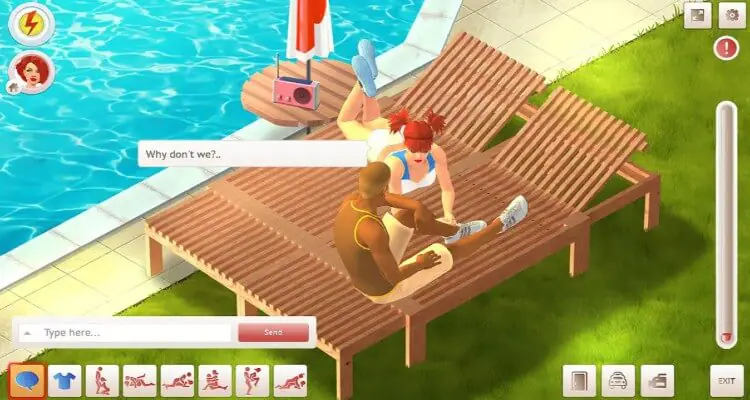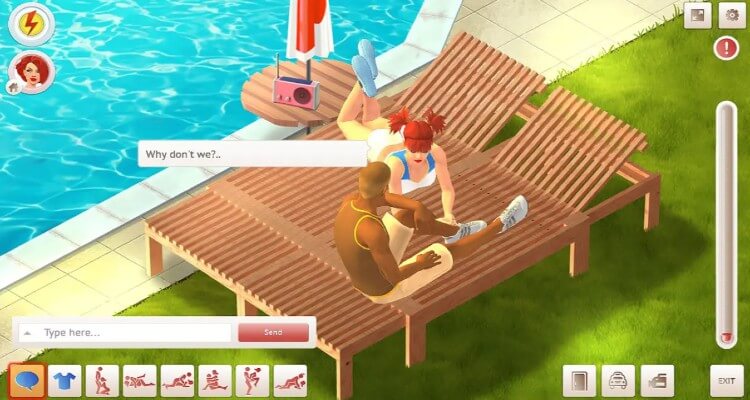 Finally, Yareel stays away from the creepiness of the uncanny valley by embracing a more cartoony style. Sure, you can't extensively customize your character—which is a drawback we'll get to in a bit—but there are enough options that you can make your avatar feel unique, including a vast array of skin color choices.
Another positive is the unique gameplay mechanic. First, you begin by selecting a male or female character and then your sexual orientation. The game gets which gives the game bonus points for having both queer and bi options.
But instead of being an open-world sim, though there are quite a few ways of communicating with other players, the major aim is to treat virtual sex like, well, a game.
Yareel review: Sexy gameplay mechanics
From your virtual bedroom, you can ask established friends to join you, use Yareel's matchmaking system to find online sex partners, roll the dice with Quick Play, or even get some virtual sex practice with a computer-generated bot avatar.
Once you've hooked up with someone (and even many someones as the game allows orgies of up to four people), there are a few ways you can work to "score" in-game points after virtually hooking up with another avatar.
To get to your big finish, you can use text chat, pick from a selection of pre-programmed sex acts and positions, and also control the speed of the action.
READ RELATED: Sex Gaming Is Ready to Get Disrupted by Tech That Shares Emotions
Do all this well, and please whoever you are playing with, and you get to have a virtual orgasm—as well as win a bunch of game coins.
In addition to the game itself, players can interact via messages and by entering a social area "bar."
Though you can't do anything except chat with other players in the bar, you can invite them into your own personal Yareel [NSFW] bedroom for some private pleasures.
Yareel review: Loads of potential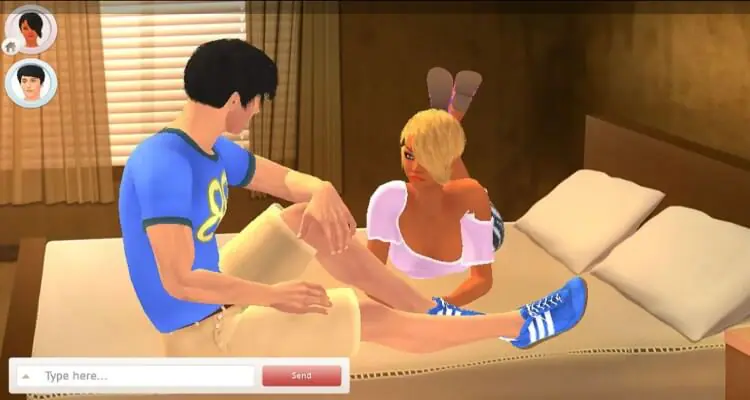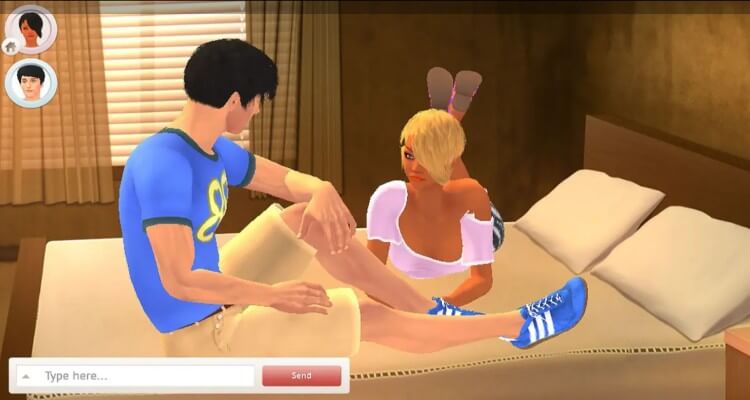 The game has a lot of potential: it's easily accessible on various platforms, it's pretty much free to play, the art style is simple (a big plus since many other titles are pushing for realism), and its gameplay is refreshingly different.
But, for me playing on a MacBook Air, there were some issues. I encountered slow loading screens, stuttering animations, and a noticeable lack of polish when it came to trying to purchase more coins or sign up as a VIP.
On a PC, the site editor, however, didn't run into the problems I did.
It still could be a hot sex game
Beyond these technical issues, Yareel needs improvement in other areas.
First, having a variety of body types to choose from would be more than welcome—as would the option to have, and interact with, transgender characters.
Second, the developers need to really hire someone to smooth out their English usage. There's something about the current build that too often feels like they are trying to say something but it doesn't quite come out right. This is especially true in the tutorial portion, where it leaves you with more questions than giving answers.
A few fixes, a few tweaks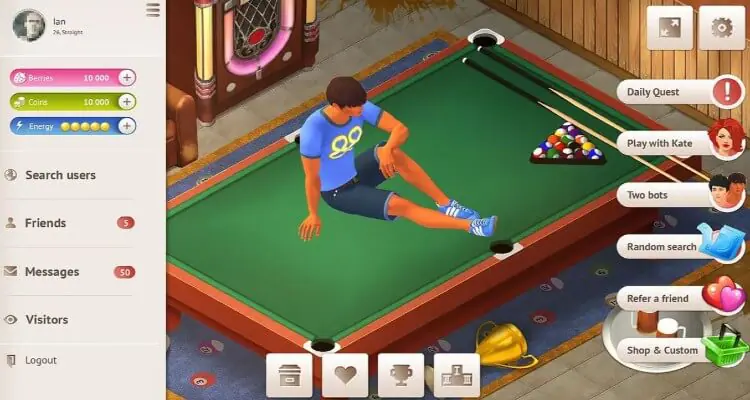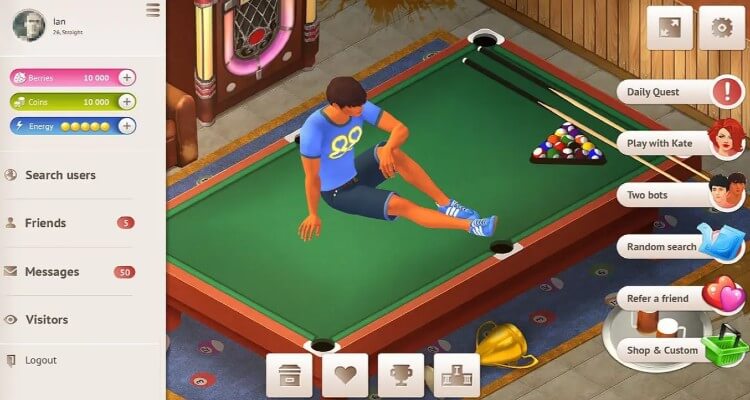 In the meantime, the developers have addressed some player concerns.
For example, as the game's biggest attraction is its multiplayer aspect, where users can sexually interact with each other, the Yareel team studied why a growing number of these jump-in-and-join-the-fun matches have fallen apart before they could even start.
Now there's a mechanic dubbed Match, where before hooking up, users will receive an in-game message asking them to commit to sticking with it rather than bailing out and leaving others high and sadly dry.
Yareel 2.0 in the works
A lot's changed since we first took Yareel out for a spin three years ago. But through it all, there's a noticeable constant: the dedication the minds behind this innovative game have put toward improving their user experience.
This is well-illustrated by how they're hard at work on a whole new version: Yareel 2.0.
As with last year's upgrade, this upcoming interaction of the game is crowdsourced. However, this time, the developers taking a different approach by going with a pay-per-month membership model with Patreon—which is also where the devs have been posting their on-going progress toward its release.
Unfortunately, unless you contribute to the project, you can't check out these updates. Considering the project's track record, though, Yareel 2.0 will likely be as good as if not superior to the game many continue to enjoy today.
Another feather in their developer cap—and further evidence of their support for Yareel's fanbase—is how the project is offering subscribers an opportunity to have a say on the final product.
Starting with their $1 a month level, you can observe game development discussions. With a $5 sponsorship, you can have an actual say on Yareel 2.0's content plans—with votes on what to include and what not going from a single at that base level up to five for $85 Gold Patrons.
There are other perks for these higher subscription levels, such as Yareel hoodies and T-shirts, exclusive peeks behind the scenes, and having VIP status on the game's Discord discussions.
Developers who care
Unlike other crowdfunded games that don't push their production go button until all that juicy financial support's rolled in, the developers are already hard at work on Yareel 2.0.
As said on the game's blog, the Yareel decided to go with Patreon because they didn't want to wait around:
Unfortunately, we still don't have the required amount for the development of a new version, but we decided to take the risk and do what is needed and let it be.
Which, along with the other positive things about them we've mentioned, is why Yareel is such a unique project as its devs are passionate about their game—and care about those playing it.
To end our Yareel review, we'd like to point out it could be what we've been waiting for: a great sex game—that is if the developers can get the bugs worked out.
What do you think of our Yareel review? Did we miss any important points in our review of Yareel? Please feel free to share your thought with us on Twitter or in our subreddit.
Image sources: Yareel