What Will Make Virtual Reality Dating Go Mainstream?
3 experts from social VR platforms on the future of love in digital spaces.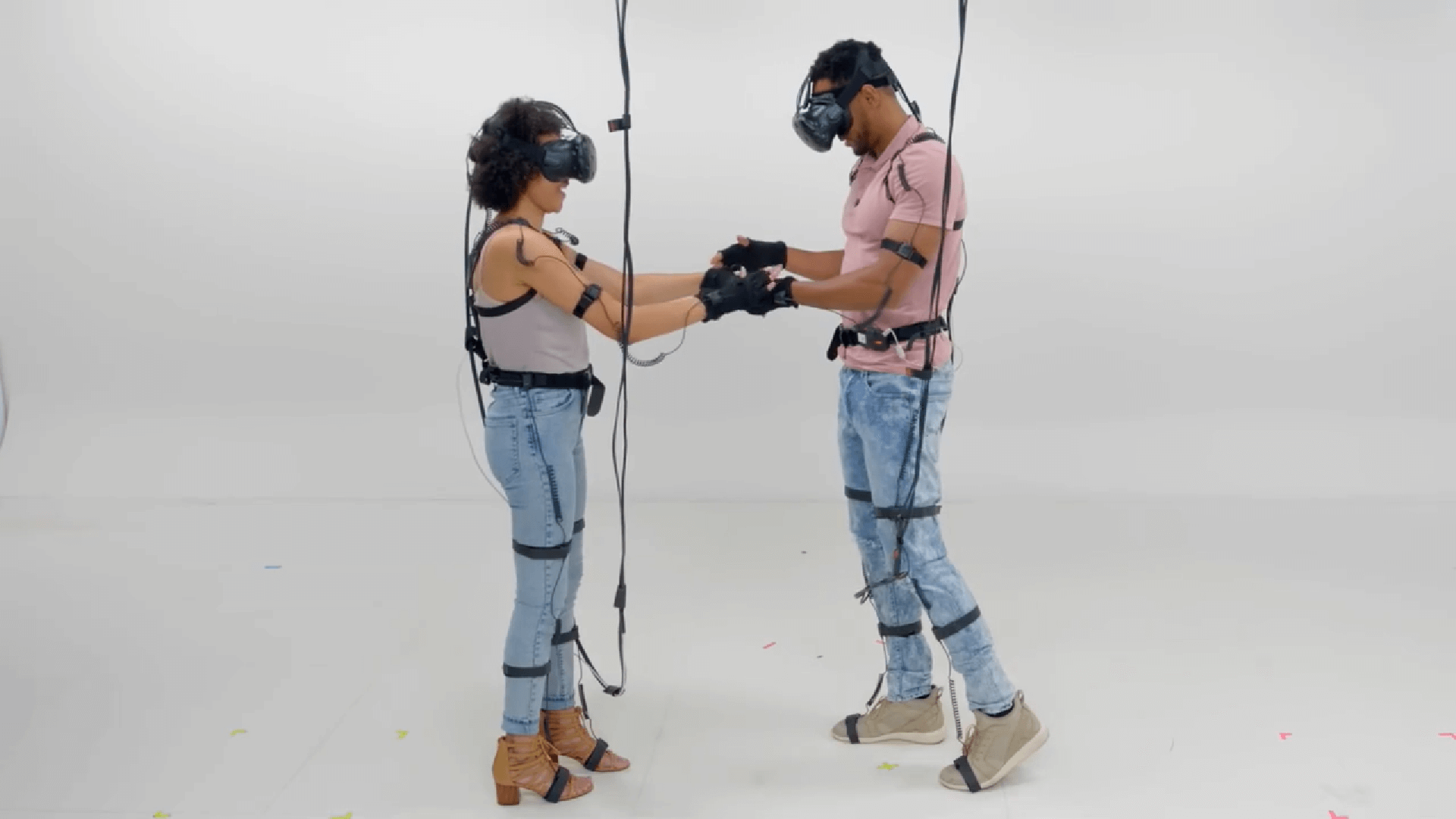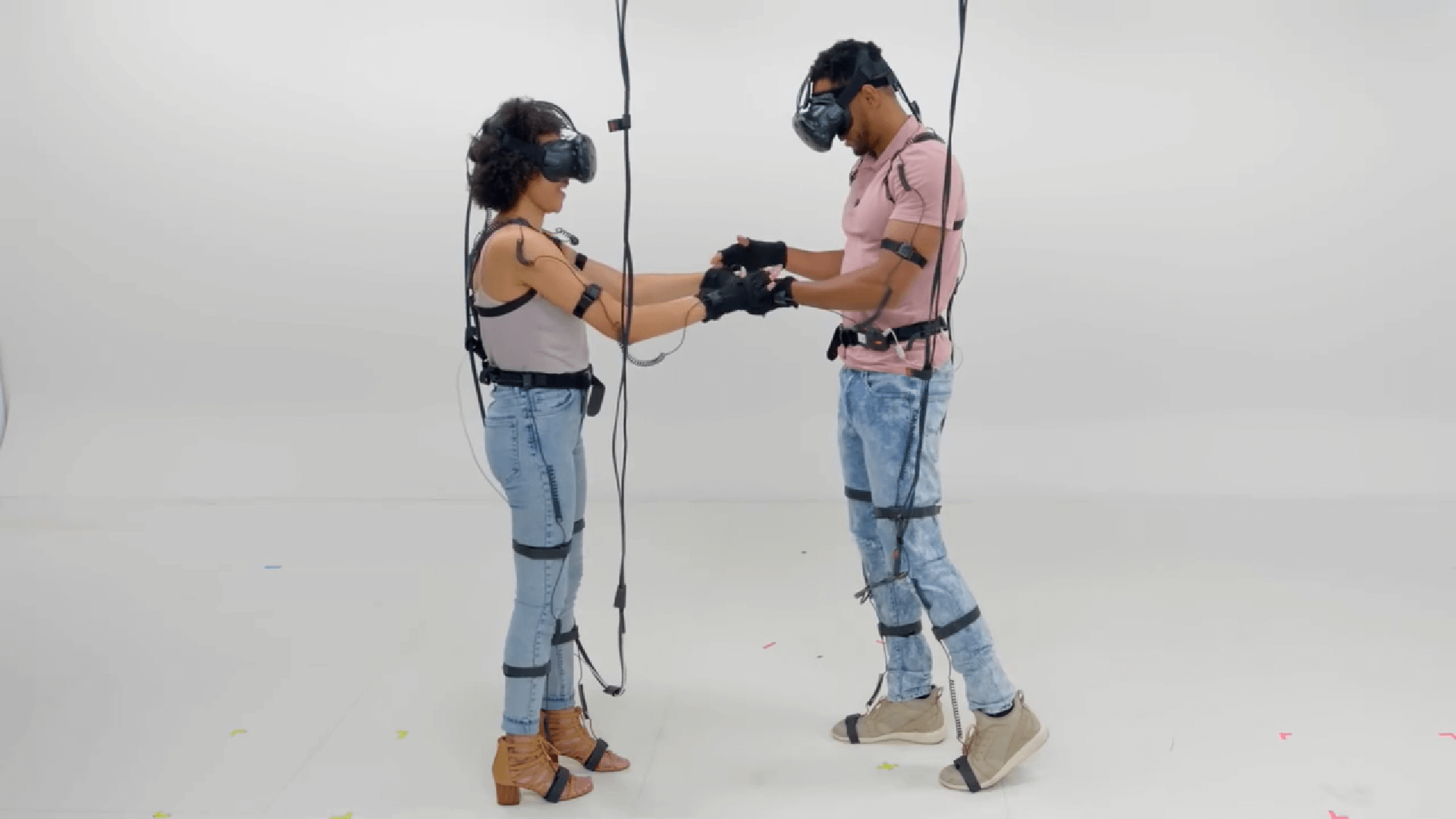 Using the Internet to find a date almost seems instinctual in our current digital age.
However, back in the early 2000s when online matchmaking sites like Plenty of Fish and eHarmony were growing in popularity, many people still considered it strange or taboo. Or they didn't consider it all because of the often clunky and unattractive interfaces of desktop-only dating websites.
It wasn't until after Tinder's dating app began dominating the scene in 2013 that larger stigma around using the Internet to get a date dropped off.
Today, virtual reality technologies are being used more and more to facilitate social encounters. This begs the question, will donning a VR headset one day be commonplace for love and romance seekers?
We spoke to three experts from social virtual reality platforms to learn what it will take to make VR dating mainstream.
Kyle Farwell, CEO of VR dating site VRLFP (Virtual Reality Looking for Partner)
"Two things will make VR dating happen.
Mainstream VR adoption.
"VR is not a thing to do, it's a place to be with your friends or anyone in the world. VR will spread through social use from early adopters and niche internet communities to replace communication methods like Zoom, calling/social audio, and even messaging. Spending time together in VR is just as good as in-person: through VR you can hear someone's voice, read their body language, and feel their presence as if they were in the same room as you, even if they're on the other side of the world. VR headset adoption has been doubling the past few years, and we think mainstream adoption will happen within 5 years.
2. A shift in the online dating experience from mindless swiping to meaningful bonding.
"Compared to the biggest dating apps, VR lets people overcome surface-level pictures, forced one-liners, and awkward messaging to jump into testing chemistry right away. VR will offer whole new kinds of experiences to bond over, from the world's greatest museums and landmarks, to thrilling adventure, romance, and horror experiences, to any corner of the universe and human imagination. When you can truly meet and spend time with anyone in the world, of all backgrounds, cultures, and identities, how will that open people's minds? Love in all its forms will break free from the limits of what's close by. When you're not trapped in your own body and the curated image and words of someone else, you will lose both your own self-consciousness and the impulse to judge others. Only then will you have a window into the true personality—or soul—of another."
Angelina Aleksandrovich, founder of alternate reality platform Raspberry Dream Labs
"To start with, people need spaces and platforms that will be able to accommodate VR dating and provide relevant entertainment and things to do for adults. The current social VR horizon doesn't really have the right option for that, as it jumps from Pixar-like 13+ metaverses straight to porn.
"While social VR spaces are full of general users doing general things there is not much to do when it comes to social erotic explorations. Hence we are building Raspberry Dream Land to provide a space for curious adults to build an intimate connection over the distance and explore them in VR. With that, we aim to bring it mainstream."
Patrik Duda of adult virtual world project VIKI
"The most important first step is to make VR headsets more user-friendly. I believe the future is in standalone headsets like the Oculus Quest for example.
"Second is to make more channels of distribution for NSFW content for standalone VR headsets. The problem is that with the increasing censorship it is more difficult to transfer these ideas to people because the Oculus store is fully avoiding NSFW content, which makes distribution not possible right now. This is the reason why VIKI is aimed more at PC VR.
"Fortunately, you are able to load apps onto your Oculus quest without using the official Oculus store, and you can also connect your Oculus device to your PC via cable or wireless to play NSFW games. So I think we are on the right track. As we know, online dating applications are getting much more popular and VR is, I believe, going to take this to the next level."
Image sources: Virtually Dating