Dating App for Trans People Is Doing User Safety and Privacy Right
Dating platform 'butterfly' offers a uniquely safe and customizable experience.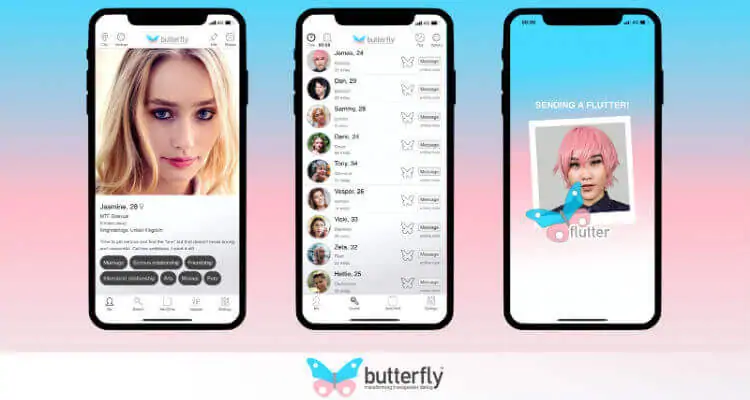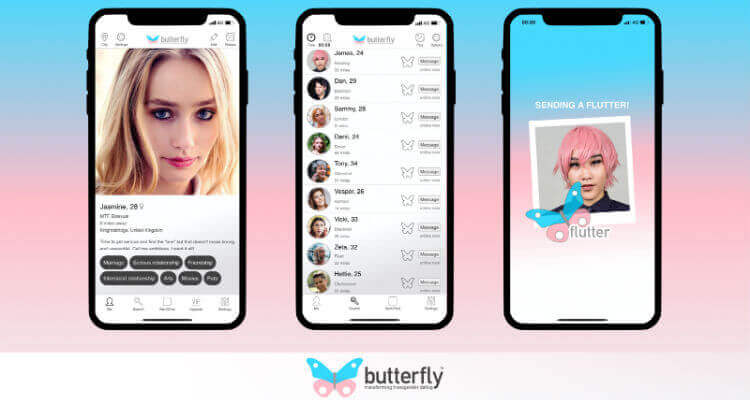 Launched in late September as a website, mobile site, and app, butterfly is the new dating platform aiming to "transform transgender dating" around the globe.
Available in 26 countries including the US, UK, Canada, Australia, and New Zealand, as well as parts of Europe and Asia, the site is doing its part to foster an inclusive environment for modern online dating.
While geared primarily at transgender and transsexual singles, butterfly welcomes people of any gender and sexuality who are open to dating transgender individuals.
The self-identity options available to users are plentiful and include categories such as gender fluid and gender questioning as well as non-binary, male to female, female to male, and more. Importantly, users can select as many or as few options as they'd like.
"You don't get that difficult dilemma [of whether to] tell a new potential partner that you're trans at the start or after a few dates," the site states. "The pressure is removed, allowing you to focus on meaningful and exciting connections."
Simple safety and privacy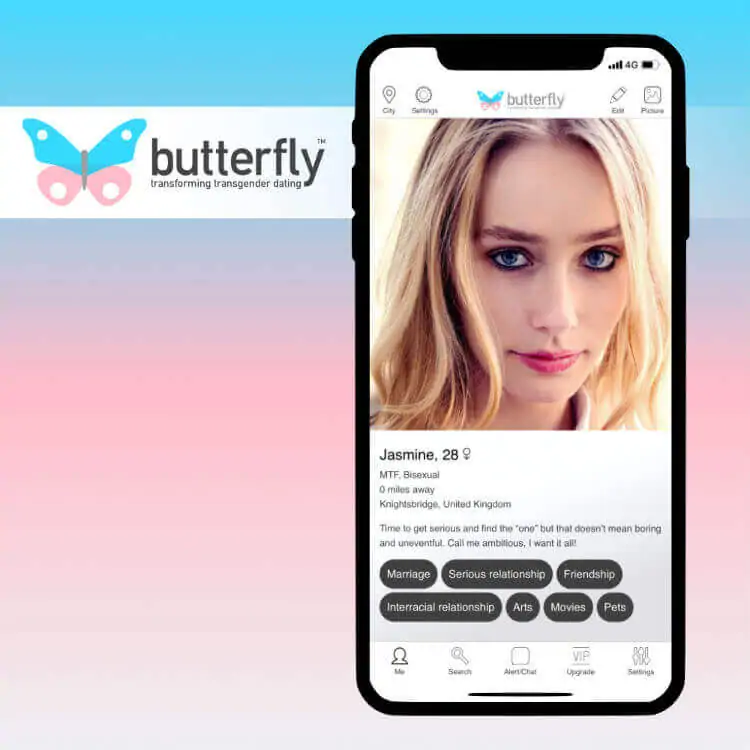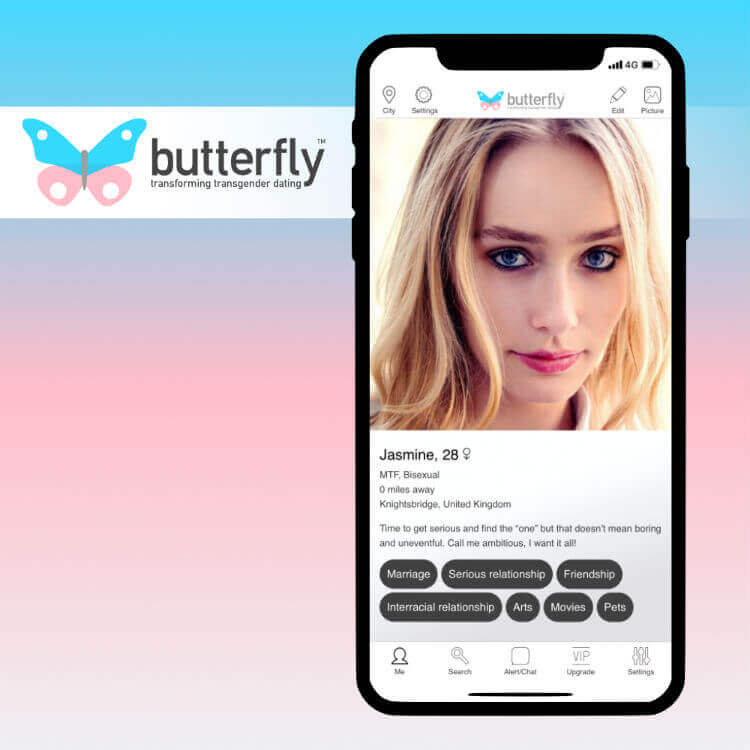 Putting "real relationships" ahead of gimmicks, butterfly places a particular emphasis on prioritizing user privacy and safety.
All that is required to join the site is an email address and current age—not a date of birth, which can be used to verify a person's identity and collect private information. No social media accounts are required to sign up and uploading photos is optional.
Meanwhile in the back end of the app butterfly differentiates itself by saying it won't retain user data for years to come. The site assures users that their profiles and associated data will be erased entirely after a prolonged period of inactivity or upon deleting the account, while messages automatically expire after 30 days.
Finding romance while finding yourself
Once users are set up they're able to continually change the way they use the app. The ability to update search parameters and personal details (including gender and sexual identity options) as often as needed or desired accommodates the fluid nature of sexuality and dating, while a list of nearby users can be sorted by geographical proximity or time since last active.
There is also an international chatroom where users from across the world are able to connect, chat and support each other, creating a community of peers and friends alongside romantic opportunities.
"Butterfly was created to provide a high-quality dating experience for transgender people. Many transgender dating sites focus on hook-ups and fetishes. Butterfly is for anyone interested in a serious relationship with a transgender person," says David Minns, the founder and developer of butterfly.
New ways to reach out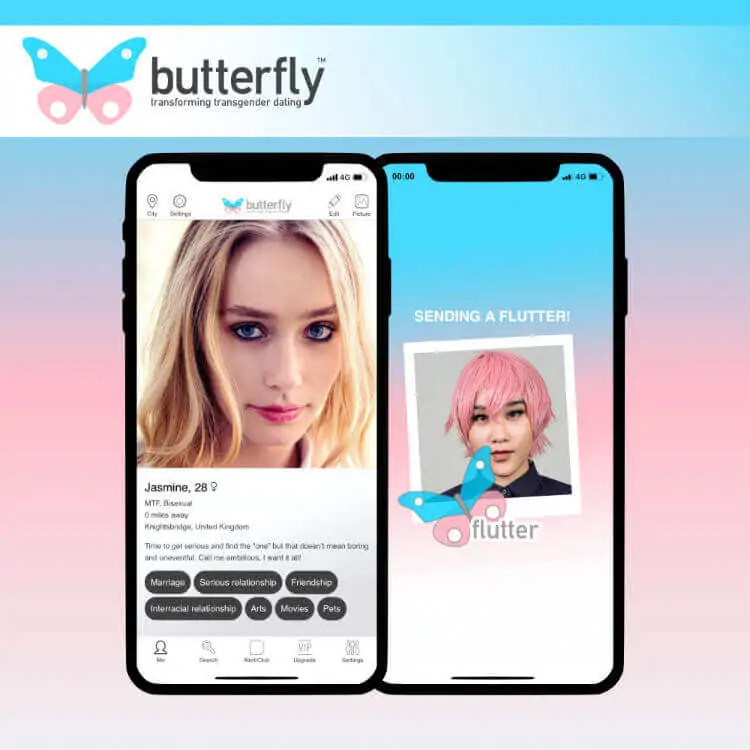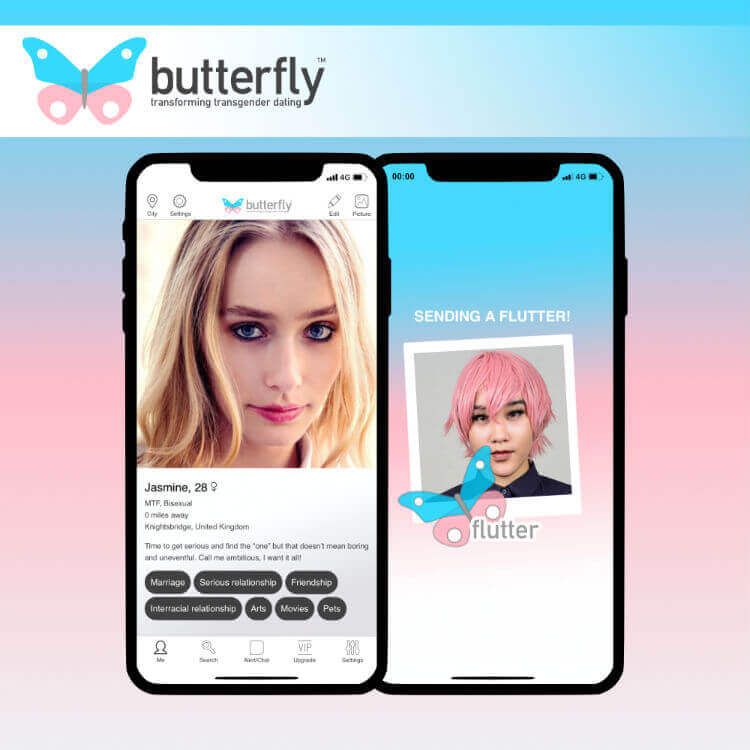 The welcoming and inclusive approach flows through to the practical capabilities such as direct messages and "flutters" where there are no communication barriers or restrictions on who can initiate contact and when.
 While most modern apps require a match to occur before messages can be exchanged, butterfly allows users to send anyone either a personalized direct message or a simple "flutter" by pressing the butterfly button next to someone's profile (think Facebook's "pokes").
Alternatively, for added privacy, there is also a one-button block option which makes the blocking user invisible to the other person, a handy feature when bumping into a real-life associate.
5 app facts
The app is free to download and use and no upgrades are required to initiate contact, communicate, or arrange meetups. However, butterfly cites an optional VIP upgrade which allows for "unrestricted messaging."
Current statistics on user demographics, according to butterfly, show that nearly half of all users (43%) are cisgender male, while 34% identify as transgender and 23% as cisgender female.
For increased user safety, photos uploaded to the site are moderated and butterfly says it rejects those including nudity or deemed as "overly sexual."
The app is currently available for Apple iOS with Android devices due to get their own version in early 2020., However, the website can be used on desktop or mobile web with full functionality until then.
The app developer David Minns has won several awards for his work in the online dating industry. His aim to "develop software that is easy to use, fast, and doesn't have bugs" is evident in the straightforward and smooth user interface of the app.
Image sources: butterfly