Yareel Updates: Crowdfunding, Sunglasses, and Goodbye Unity!
Multiplayer sex game is back in the news with a web version for all browsers.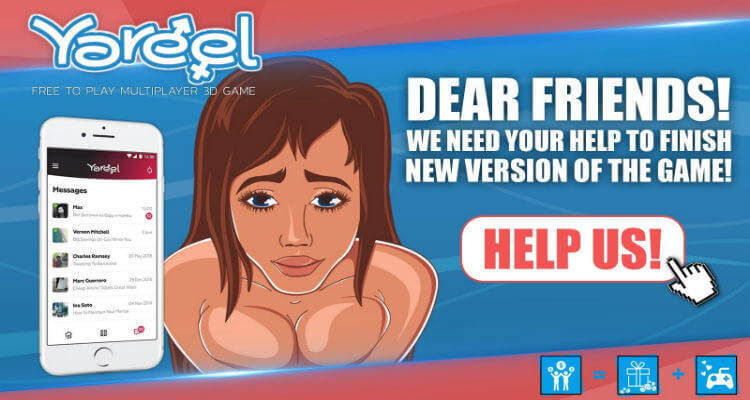 Fans of the popular online erotic game Yareel [NSFW] have a lot to celebrate: recent support for Apple devices, new avatar accessories, and an important announcement about its crowdfunding drive.
Even if you haven't played the game, Yareel likely sounds familiar to readers of Future of Sex. We've covered this multiplayer sex chat game several times, including its previous update allowing players to equip their avatars with sexy new costume options. 
New fundraising effort
This time around, though, Yareel is back in the news with three big updates. 
The first, and arguably the most important, is the team behind Yareel is asking for help in completing the new iteration of the game.
According to the fundraising page, the developers need a total of $35,628 to get the new version up and running: $5,627 for a brand new server and $30,000 to pay for animators, designers, and programmers.
Contributors can give as little as $5 or as much as $1,500, with lots of options between the two—each coming with some nice perks for the support, including coins and berries (the game's internal currency), T-shirts, VIP subscriptions, and even the ability to create a new sex position that will be added to the final game.
As of writing, so far Yareel [NSFW] has raised just under $4,000. 
Fun new cosmetics—and great new flexibility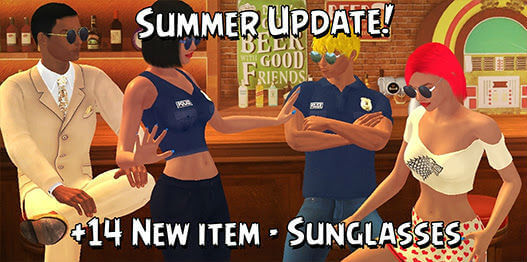 Beyond this fundraising push, Yareel has also has released a new cosmetic option: the ability of characters to wear sunglasses.
Okay, that may not exactly be a huge announcement but the next one more than makes up for it: Yareel [NSFW] is no longer tied to the Unity engine.
If it's not obvious, this is a pretty huge deal. It means that many more devices, and all browsers, can support the game's new web version, without having the install the game engine Unity.
Yareel players can now romp with virtual lovers using devices running Apple's iOS, Windows, including mobile devices and tablets!
If you prefer the previous version, of course, it can still be used with Unity. it's just that's not the only technological game in town anymore.

Stay tuned for more
In addition to creating a fun, and quite arousing experience, the Yareel developers deserve a round of applause for being enthusiastic about their game. Perfect evidence of which being updates these latest changes, as well as others they've previously released.
If they keep going, and best of all if they meet their crowdfunding goals, Yareel could very well become the gold standard of multiplayer sex games .  
But even if that doesn't happen, Yareel—and the team behind it—are still worth keeping an eye on. If for anything, to see what new features and adult game mechanics they will come up with next.  
Image sources: Yareel [NSFW]