NY Sex Expo Highlights Sex Tech's Diverse, Progressive Future
Entrepreneurs talk trends and tips on landing success in the industry.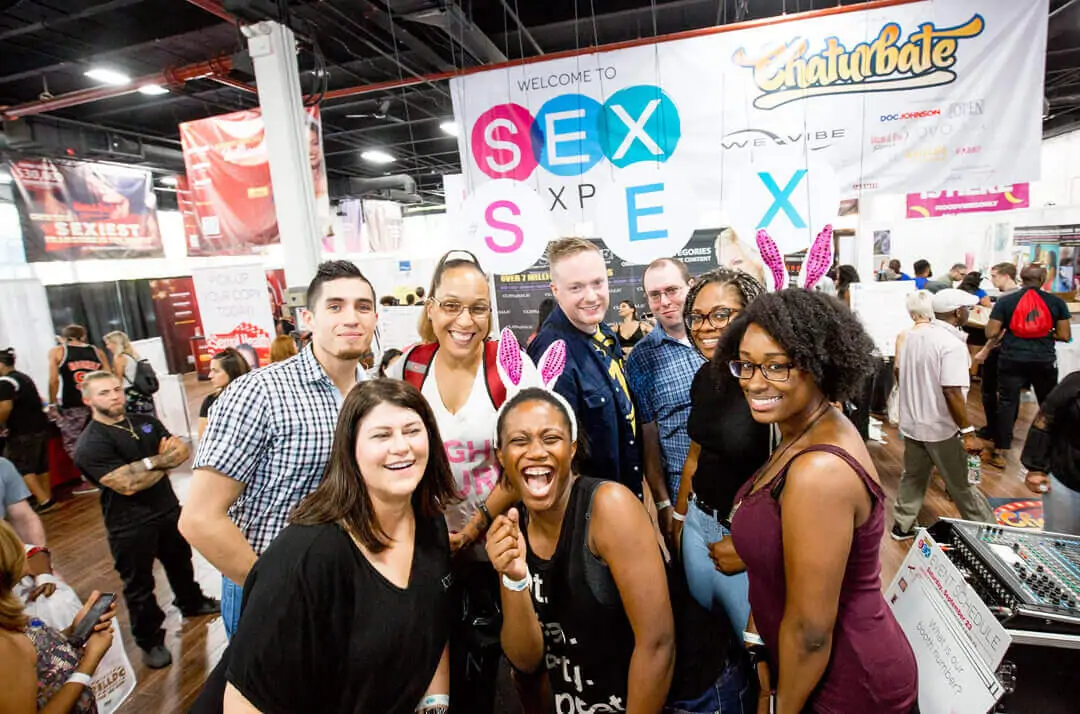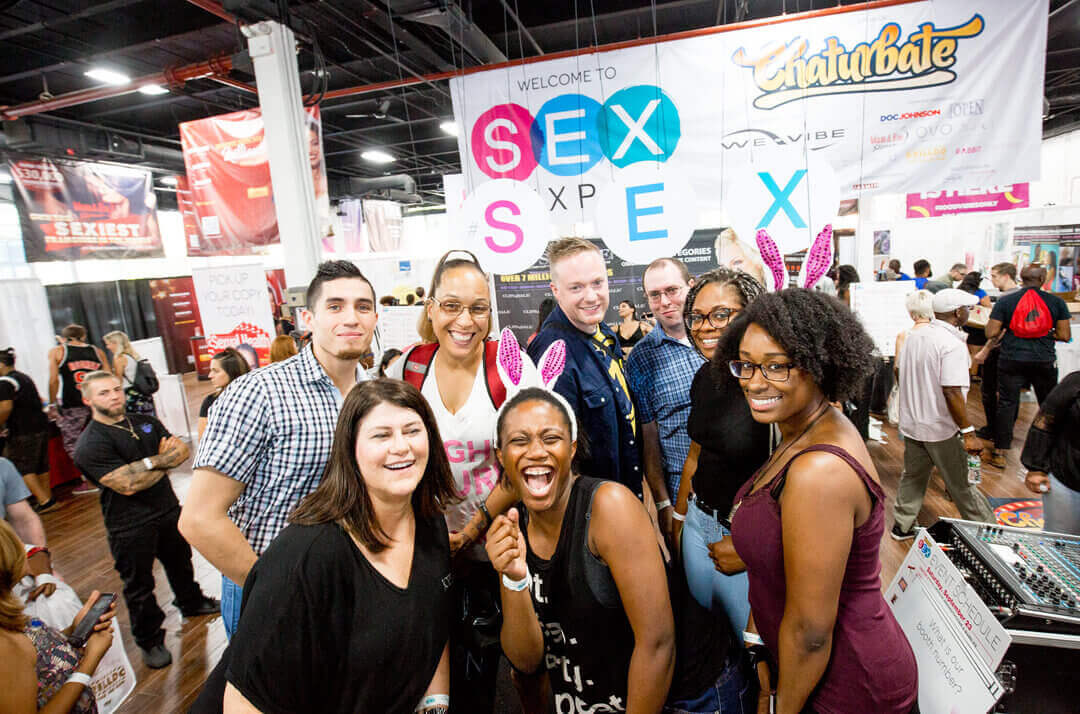 When contemplating the future of a technology-integrated sex industry, it's best not to discuss the topic only with innovators at the cutting edge of the field. 
Rather, having a broad spectrum of sex toy and sex tech stakeholders in the conversation is ideal.
Thus, my goal while attending the 2019 Sex Expo in Brooklyn, New York, this September was to uncover where sex and tech were headed together. Harnessing a broad swath of minds and opinions was important. 
Here, I share the views of a group of experts and entrepreneurs at this year's event. They include sex industry lifer Erica Braverman, the daughter of the near half-century-old sex toy industry leader Doc Johnson, who serves as the company's Marketing Director.
I also spoke with upstart Emojibator's co-founders Kristin Fretz and Joe Vela, plus Dame Products' CEO Alexandra Fine to provide a deep and nuanced sense of what is next and best in the realm of sex tech.
Women and the rise of emoji sex toys
Sex tech encompasses body care, sexual wellness, the orgasm gap, menstrual care, pain and harm reduction during sex, it really spans everything related to sex, Erica Braverman said in an interview.
Braverman continued, highlighting the increased visibility of women in the field today:
Women are truly at the forefront of innovation in sex tech right now. Especially brands by women, for women. For many years—and still right now—the industry is dominated by men, the belief that only making things penis shaped was the best way to make sex toys exciting.
To wit, Emojibator's Kristin Fretz told Future of Sex: 
As a woman, every vibrator I had ever seen in the marketplace was shaped like a girthy penis, and in a package with a scandalous-seeming, voluptuous woman. That was intimidating. I was not comfortable experimenting with my sexual pleasure with that. Looking at an eggplant or a pickle, I'm much more relaxed and able to not have a scary, painful experience.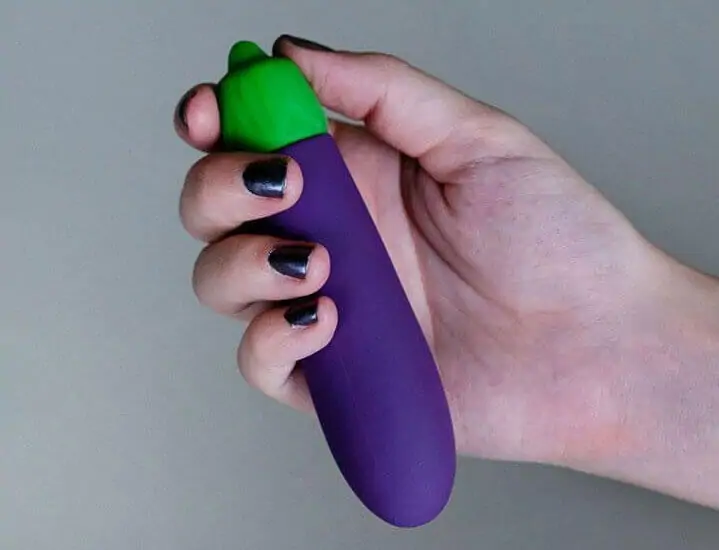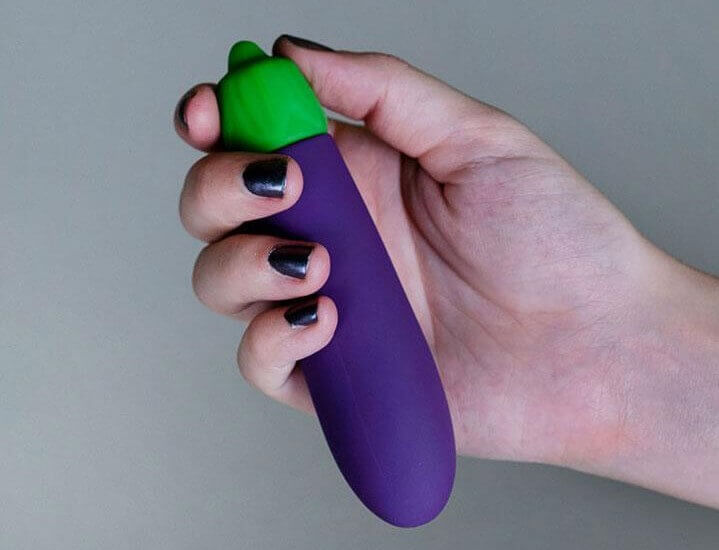 Emojibator makes a relatively inexpensive and high-quality product aimed at making exploring your sexuality as part of your identity a more fun and enjoyable process. We think, let's make a joke out of this, but also educate you.
Emojibator's rise has been nothing short of astounding. Launched three years ago, the brand was an immediate success. Its launch was a viral sensation picked up online via news outlets including Cosmopolitan, Mashable, The Guardian, and Buzzfeed. 
In that time, the company has successfully brought five unique products to market in three years (eggplant, chili pepper, banana, chickie, and pickle). 
Co-founder Joe Vela added his thoughts on the products' place in the marketplace and managing growth: 
At the end of the day, the sex industry is health care, and the best possible impact for our product is to improve upon an individual's ability and desire to care for themselves. Half of our business is online, and half of our business is in wholesale. Our production is typically 1,000- to 2,000-piece runs right now, and we run through that in a couple of months. Our heavy period is between Black Friday and Valentine's Day, which for our wholesale distributors is the season that they're most significantly looking at us for product.
Finding success in sex tech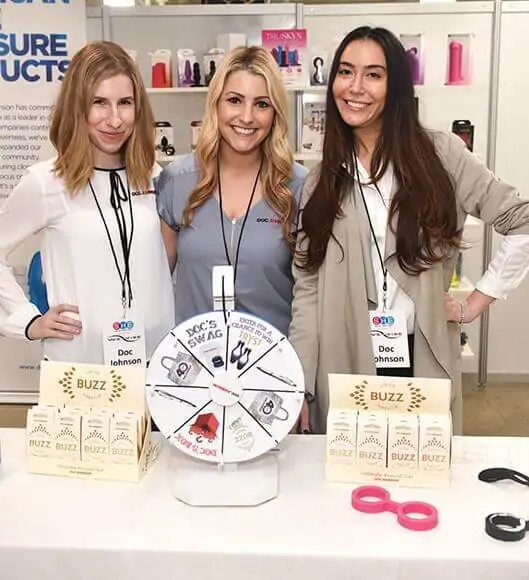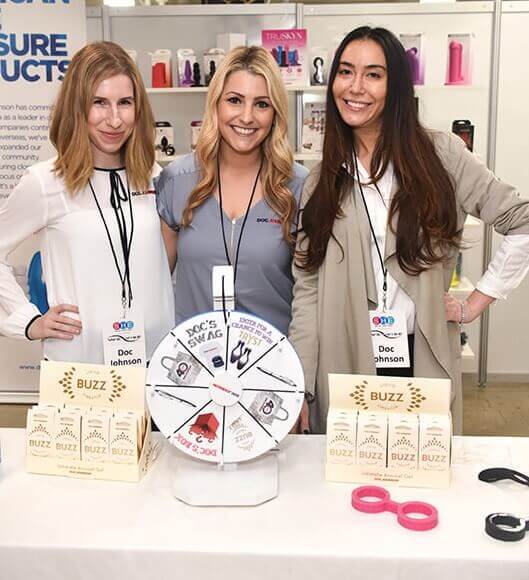 Regarding the rapid expansion of sex tech's impact on the sex goods industry, Braverman said: 
A great new tech product should be innovative and effective, that's the point. Adding technology to that is causing immense excitement in the industry. Artificial intelligence, better motors for products, the ability to manufacture better and safer materials for products, they're all important.
When asked which market sector could experience the most profound growth product innovation, Braverman quickly pointed at couple's toys and anal play devices as having the most potential.
 On the topic of couple's play, she added that Dame Products' Eva—a vibrator that fits onto the clitoris during sex and stays on during the entire act, allowing for mutual stimulation— is a winner. 
As far as a secret to their success? Braverman offers an infallible opinion. 
Dame is culturally timely. They have two Ivy League-educated founders who are engineers making products that almost appear to look like beauty products sold on drugstore shelves. That's certain to gain attention and interest.
Started in In 2014, as the brainchild of credentialed sexologist Alex Fine and Janet Lieberman, an engineer and MIT alumna, Dame Products has set themselves apart, Fine said, as, "one of few companies making sex toys led by people with vulvas," plus "raising the standard for the toys and products we see on the market, but also shifting the conversation to a less cis-male centric view on sex." 
Dame intends to ultimately be a "one-stop-shop for tools that bring value and pleasure to sex, whether that's solo sex or with a partner." Moreover, the company intends to succeed at "[positioning] the industry and ourselves more clearly in a wellness space by courting more mainstream retailers, trying to work on advertising restrictions, and of course, by expanding our product line."
Combating sexual bias and taboos in advertising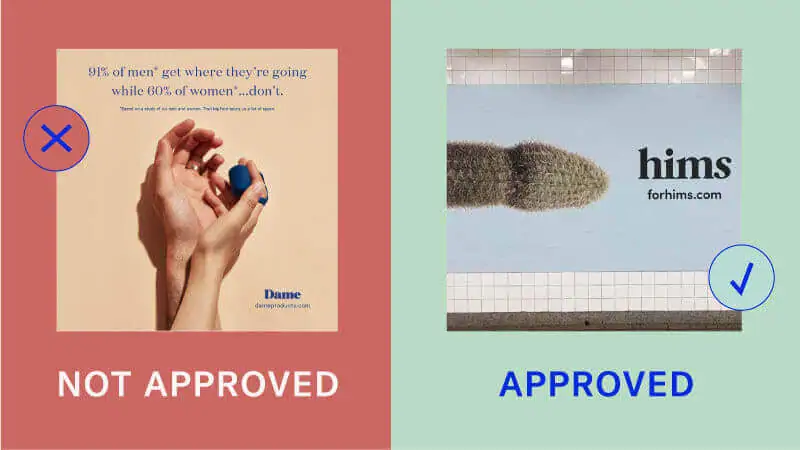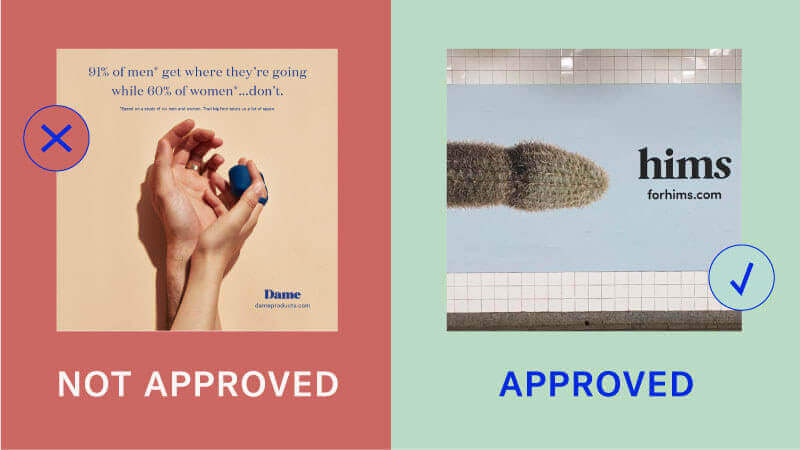 Advertising restrictions have proven difficult for Dame, as recently, they have run afoul of New York City's MTA in regards to what they deem "taboo" imagery for subway advertising. In regards to their well-reported issue, which has resulted in Dame suing the MTA, Fine breaks down the entire scenario. 
When we first set out to advertise with the MTA, we went back and forth with their team for months ensuring we could meet their guidelines. Initially, we were given the green light to advertise with them. We ordered additional inventory, and spent time[and] money on the creative. 

Then, after a period of silence from them, our ads were denied. Whether we like it or not, advertisements are hugely influential in our culture, and we want to stand up for the needs and desires of vulva-havers everywhere. 

[The lawsuit] addresses the misconception that sexual pleasure for femme-identifying humans is inappropriate or obscene, while the sexual pleasure of cis-men is seen as an essential function of their health a 'medical' issue. It is crucial for us to continue to educate on the importance of pleasure as an integral part of our health—everyone's health!—as well as fight for a policy change that allows people to engage with solutions and educational resources that improve their well-being.
However, in regards to anal and other taboo notions, Braverman does relate that this is a more difficult path toward capital for production and marketing. 
Talking about pleasure is not taboo. Sexual wellness and pleasure are a part of overall wellness. Educating about and normalizing positive, pleasurable sex makes it accessible to everyone. However, though the sex toy and sexual aid industry is a $30 billion industry, but there is a bias towards 'tradition.'
The future of sex tech
Ultimately, the place for innovation in areas like anal is key for individual freedom of sexual expression to thrive. Though commerce and innovation may not always be mutually exclusive, it is absolutely necessary that both are allowed to grow, unfettered.
A mainstream influenced by the sex tech boom as well as an established industry continuing to uphold tradition, but also welcoming diversity in the who, what, why, and how of sexual pleasure will certainly exist and grow. 
As Emojibator's Joe Vela said regarding having a company that looks like it has a foot firmly at the forefront of tech, but is also making an innovative surge: 
We're taking this one day at a time. There's obviously hundreds more emojis we can make, and there's other goods like lubricants that we can expand into. We'd like to become more a lifestyle brand than just a company known for making sex toys.
In relation to that lifestyle, Erica Braverman succinctly sums up the best human and product goals for the sex industry's best tech-integrated future: 
Couples spicing up their sex lives by realizing that partners themselves do not have to 'be enough' for one's pleasure is important. Having well-branded products available that use technology to expand one's expectation of how good sex can be is the next step.
Image sources: Sex Expo 2019, Approved, Not Approved, Emojibator