Cute Little F*ckers Breaks Sex Tech Mold with Kickstarter Campaign
Gender-inclusive toy manufacturer scores big with crowdfunding giant.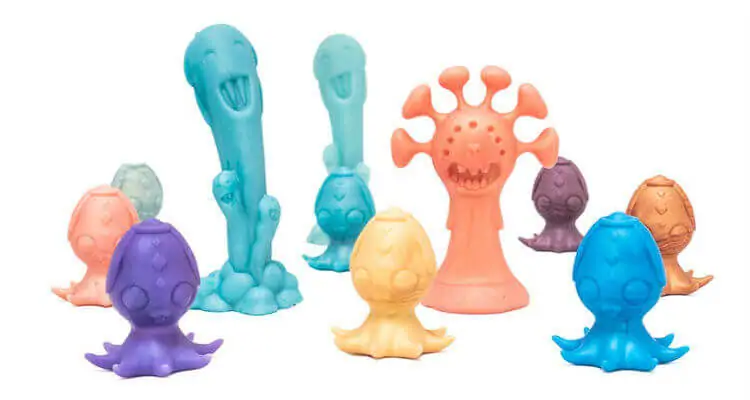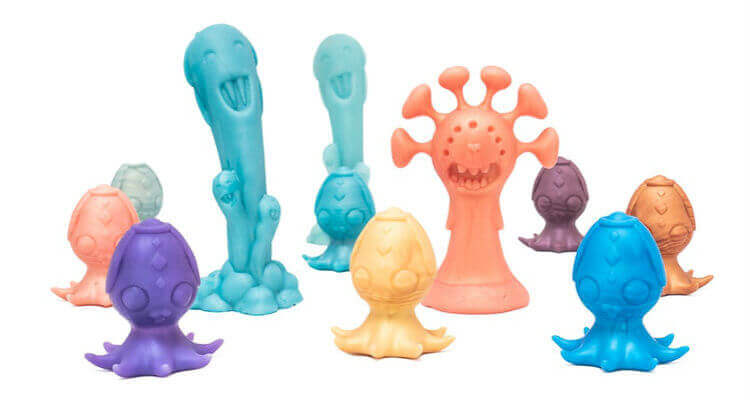 We might jump in with both feet by saying that Step Tranovich deserves a massive round of applause.
Why? Well, because Tranovich is the person behind recently launched Cute Little F*ckers, an innovative sex toy company on a mission to break the mold when it comes to sex tech, by making its products gender-inclusive.
Plus, Tranovich managed to get approved to run a crowdfunding campaign on the notoriously sex-phobic Kickstarter.
And it only gets better, and more interesting, from there.
Say hello to the Cute Little F*ckers
Talking to Techcrunch, Tranovich explains why they created their new line of adult toys:
I am gender-fluid and do a lot of sex-positive and queer activism. I felt like there weren't a lot of toys that felt gender-inclusive. As someone who spends a lot of time helping people feel more sexually expressive, a lot of toys felt very stiff or foreboding.
In fact, Tranovich's designs are far from "stiff or foreboding". It wouldn't be a huge stretch at all to call them endearingly playful—if not charmingly silly.
Cute Little F*ckers (CLF) was born through random sketches, which Tranovich's team later took out into the world. Soon, it became clear that four of the designs kept coming out as favorites, and they became the first ones in the CLF line.
Each "monster" in the CLF range has a unique shape that's designed to suit any combination of gender, genitalia, or orientation. That's why those sex toys are ideal for people who might have gender dysphoria or are undergoing a gender transition.
Or, as Tranovich's team puts it on the site:
These are transgender sex toys, queer sex toys, intersex sex toys, non-binary sex toys, genderqueer sex toys, cisgender sex toys, male sex toys, female sex toys, and more because all genders are beautiful! We can't emphasize that enough!
You can even check out the adventures of the CLFs, called Princette Puppypus, Galh, and Trinity, on a colorful webcomic. It's available both in English and in different foreign languages.  
In addition to their unique shapes, the toys also include some pretty effective mechanisms under their waterproof silicone exteriors, like a five-speed vibrating motor. Each one can also be juiced up through a standard USB charger, for added convenience.
A Kickstarter victory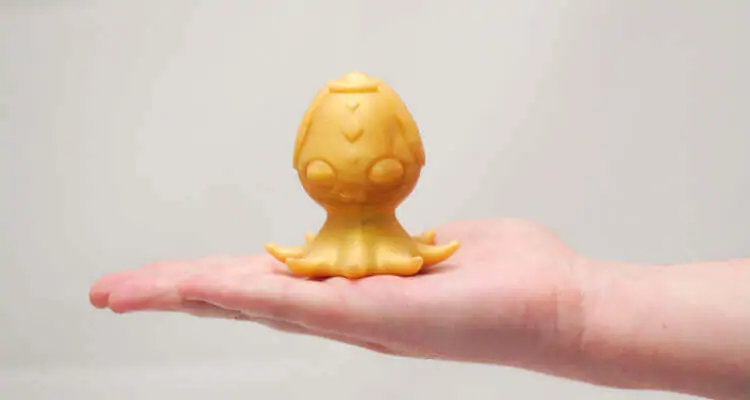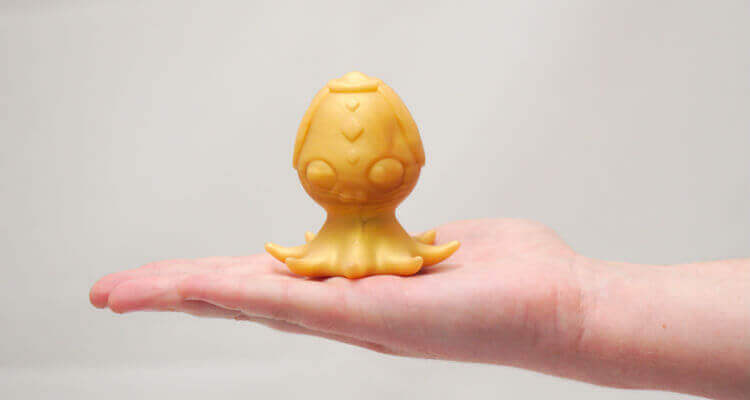 But Tranovich and their team were able to break another mold. They passed through an extremely tough hurdle for a sex tech company to overcome: getting their campaign approved on Kickstarter.
In the same TechCrunch, Tranovich stated that the crowdfunding website was positive about their company and their products, but that was only the first step.
"It was a process. In general, it was positive and it wasn't easy. It was positive and not easy because there was a lot of support from the individuals at Kickstarter and it was a bit of a feat to turn that individual support into the company actually taking a stance," said CLF's founder.
Fortunately, that support yielded the desired results: CLF was approved, and the campaign could finally launch.
According to Tranovich, being gender-inclusive played a big role in gaining Kickstarter's approval. Additionally, having the webcomic already in place certainly didn't hurt.
The campaign was a resounding success. In just 12 hours CLF was fully funded to get the octopus-like Princette Puppypus, its first sex toy, into production.
If this momentum continues, and there's every sign that it will, the company will release Trinity next, with the other friends coming up for sale afterward.
A huge step toward gender-inclusive sex tech


Here at Future of Sex, we've already talked many times about the intersections between sex tech and gender-inclusivity. Many developers have already taken steps toward creating products that are suitable for everyone, with their own interpretation of what inclusivity might look like.
What makes Tranovich's approach so innovative, is that their adorable toys were created with nothing in mind but inclusivity.
These aren't toys for one gender or another, but for anyone.
Plus, they're presented with a joyous enthusiasm for the whole spectrum of human sexuality: this sets the Cute Little F*ckers apart from many other pleasure devices.
They're bouncy, whimsical, colorful, and erotically delightful. But they've been created with clear determination to serve an often neglected segment of humanity.
So, with a smile and a sincere bravo, we wish the very best to Tranovich and his magical Cute Little F*ckers: may all of them continue to bring smiles and pleasure to the world for a very long time.
Image sources: Cute Little F*ckers Kickstarter