Sales of Jessica Drake's Branded Fleshlight Jump As Sex Sleeve Company Show It's 'Pandemic Proof'
Social isolation in coronavirus drive sales and innovation.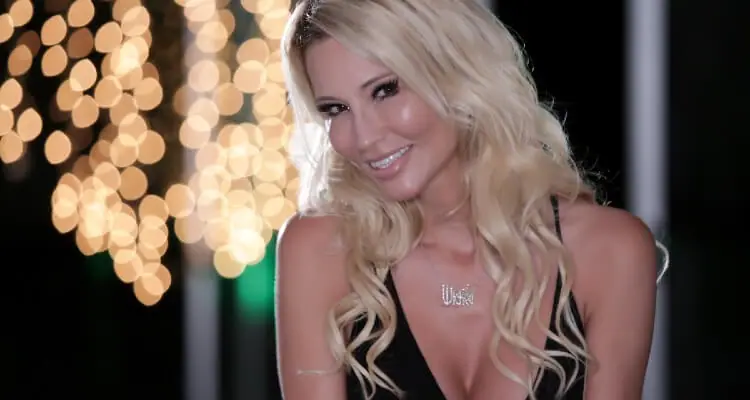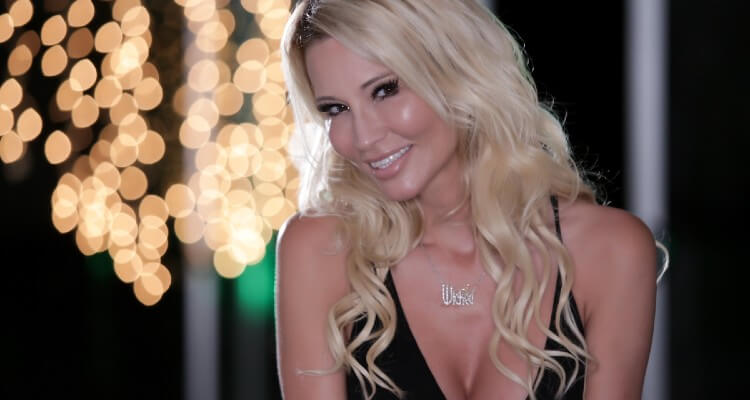 Yes, indeed, the sexual wellness industry's financial boom hasn't slowed during COVID. 
However, in studying how Fleshlight both quickly adjusted for production and product access while conceding nothing in the way of expectations, a real sense of how well the global population has adapted to using safe sex options during a worldwide pandemic emerges. 
The future of sex—for the time being—is directly linked to self-pleasure. 
These uncertain times have been difficult for many industries. However, time hangs heavy in fear for many has been business as usual for self-pleasure-as-wellness peddlers. Therefore, a sense of calm regarding the world's next phase emerges.
Fleshlight's product sales increased by over 100% during the first 60 days of quarantine, according to the company's Director of Marketing, Daniel Harvell.
Harvell, attributes this rise to Fleshligh's cautiously proactive marketing strategy: 
We wanted to be respectful of the fact that this COVID era was scary for a lot of people. But as everyone's 'new normal' became commonplace, we started talking through various marketing channels about how our products are stay-at-home essentials.
Stay-at-home essentials
Adult film star Jessica Drake has been a Fleshlight Girl for nearly a decade and concurs with the idea that its products are essential during COVID. 
She highlights via video chat that she connects with her fanbase and sees a rise in solo masturbation and partner sex via her personally branded vaginal and anal Fleshlight sleeves molded from her body. 
"It's flattering when my fans appreciate the intimate access they're given to me [via these toys]. When used as a masturbator for those with penises, I'm always happy because masturbation is so healthy for you, especially right now, when people are so stressed," Drake continues.
 As well, couples are reporting that they've been using my products to increase their partner's sexual stamina, via edging.
Harvell reports similar thoughts regarding an increase in Fleshlight's masturbation sleeves for stamina development purposes. 
"Our 'Stamina Training Unit' (the number one men's sex toy in the world) collection of but this is a tried-and-true toy that consumers new and old just love," Harvell notes via email. 
The intense texture delivers as promised—with regular use it can help men last longer with their partners. So this toy is more than just self-gratification, it's, more importantly, a tool for the user to become a better lover.
Designed to last longer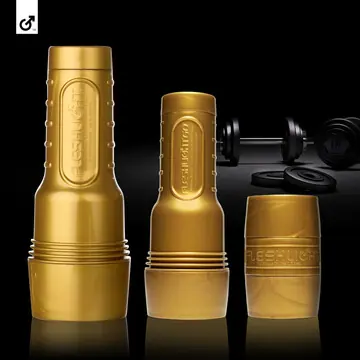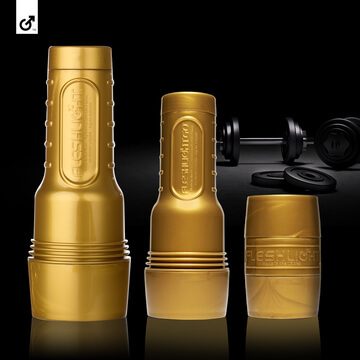 If COVID-19's quarantine persists, the need for sourcing quality sexual wellness devices that can withstand continuous use is essential. 
Fleshlight's products "can last you for a decade or longer," Harvell writes.
"We're the best value because you don't have to replace our toys after a handful (pun intended) of uses." 
Jessica Drake notes similarly that she "[doesn't] expect people to return" to partnered sex instead of masturbation immediately. 
The pandemic is allowing us to make more deliberate choices about our sexual experiences. Self-pleasure will remain a constant as time goes on. As a company, I'm expecting that Fleshlight will broaden their popular appeal and demographic reach. Anyone and everyone will need to use their products.
Regarding the potential for production stress, Daniel Harvell notes that Fleshlight has offices in Austin, Texas, and Santa Fe, New Mexico, so they're more than adequately able to handle a boom in interest. He, like Drake, doesn't expect this to abate.
"As a company, we weren't overly concerned about a downturn. There was a brief discussion with the company's leadership about how this unknown variable would affect us,"  says Harvell.
However, as much as our business is generally recession-proof because people always tend to find the money for anything sex-related, what we didn't realize is that we're also pandemic-proof.
Regarding what's next, Harvell offers a fantastic and timely notion that shows the company already a year ahead of schedule:
Men's fantasies cover every race, so we're very mindful of having someone for every taste. We were already adding both female and male models of color to our slate of 2020 and 2021 releases at the end of last year (because we have to plan toy releases sometimes a year or more in advance). Our customers have seen some of those reveals, but we've got more women and men of color as part of the Fleshlight family in the coming months.
Image sources: Fleshlight, Jessica Drake