From Hot Flashes to Hotter Sex: 4 Technologies That Make Menopause a Breeze
Most existing menopause support is online or hormone-based. Here are new alternative treatments for peri to post-menopause.
While the FemTech industry is largely focused on advancing menopause care, many of the daily menopause symptoms are treated with sex tech innovations. Issues caused by drops in estrogen—like vaginal atrophy, painful sex, or lack of vaginal lubrication—all affect our sex drive, and that's a significant part of menopause.
In October 2022, FUN FACTORY surveyed a thousand self-identified women over 40 about their sex lives. And their results confirm that the effects of menopause and our sex lives are intrinsically linked.
"One in five women experiences a drop in libido during menopause, but another one in five experiences an increase," the results read, "While 42% of women aged 40+ need longer to orgasm, many report newfound freedom and desire for sexual exploration."
Regardless of where the topic falls in the tech landscape, menopause has been historically underfunded, and most available solutions are hormone-based, which can be costly and come with many adverse side effects. 
Now, new startups and renowned brands are developing modern, tech-based solutions that ease symptoms and promote healthy sex. Here are four of those products.
Tabu
Made specifically for menopausal people, Tabu is a sexual wellness brand that offers sex toys, lubricants, and more. All products are FDA-cleared, vegan-friendly, hypoallergenic, and hormone-free.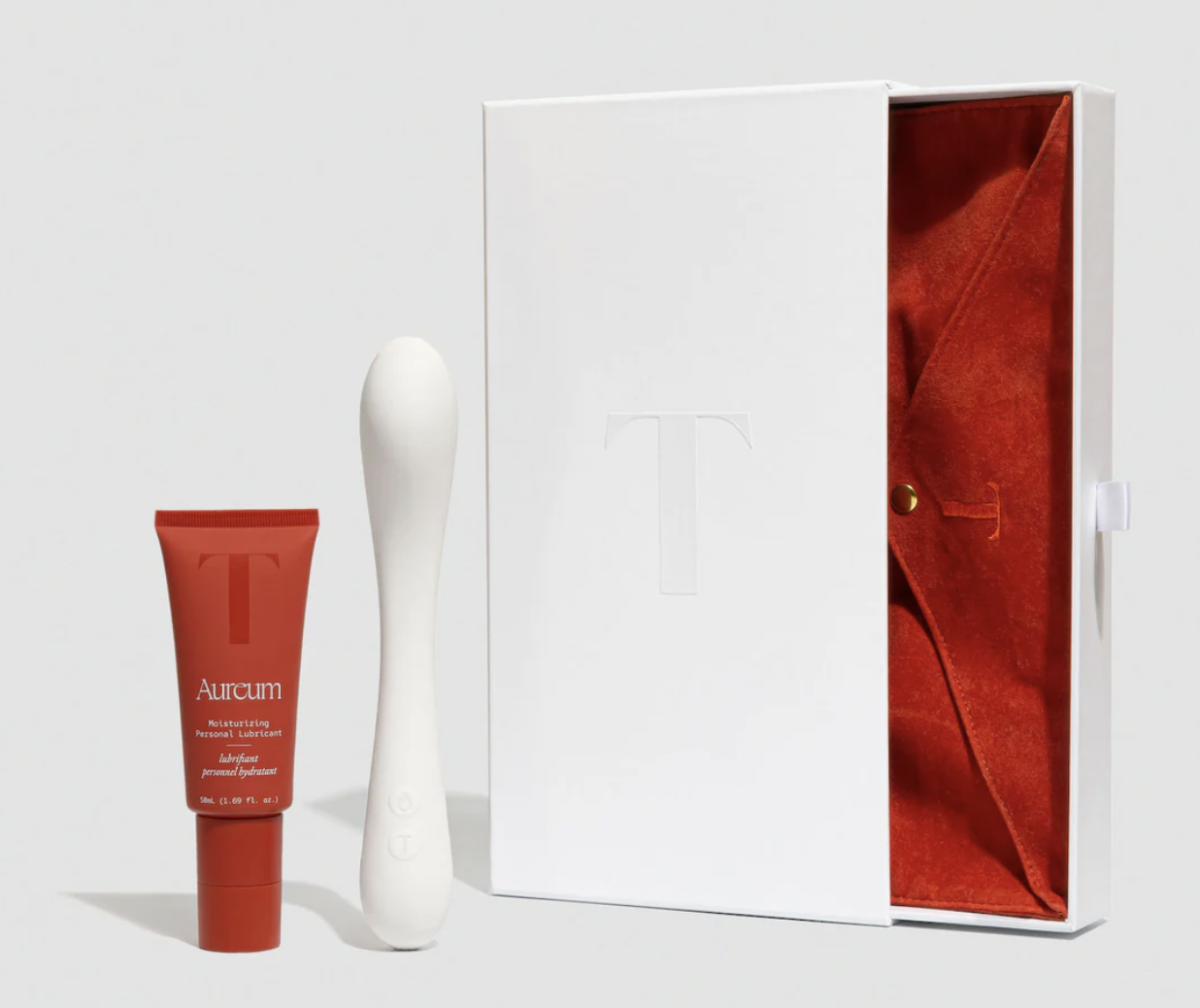 "Tabu pulls insight from doctors, therapists, and real people experiencing menopause to make sure everything they create aligns with their mission to celebrate and honor sexual wellness as we age," a PR rep told Future of Sex.
The brand's flagship product, Golden Hour Kit, is designed for people experiencing painful sex, vaginal dryness, and atrophy through peri- to post-menopause. The kit includes The Nuri vibrator, which features an optional heating head to stimulate blood flow, and an organic, water-based lubricant.
Tabu also offers a vulva stimulator called The Pearl, designed to "promote tissue health" and enable orgasms through four vibration patterns and at varying intensities.
Last year, American lifestyle retailer Anthropologie began selling Tabu products in-store and online.
Grace
Developed by London-based health tech startup Astinno, Grace is an automated tracking and cooling bracelet designed to detect and fend off hot flashes.
It works by activating a cooling patch on your wrist, and the process is fully automated, so you can also wear it while you sleep to prevent night sweats. The company also hopes to launch a mobile app to help people better understand their symptoms.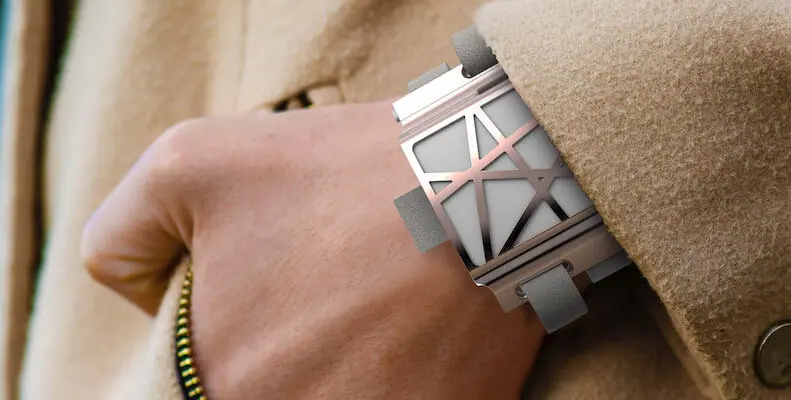 While the product's purpose is broader than sex, preventing hot flash symptoms before they interfere would undoubtedly improve sex during menopause.
According to the product website, "Grace is currently in development and so is not available to purchase yet." In May 2020, Astinno announced grant funding worth £360,000 to develop Grace, but there haven't been any recent updates.
RELATED READ: 4 Technologies Making Periods Pain Free
FUN FACTORY's MenopauSEX curated collection
Following the results of their menopause survey, FUN FACTORY released a curated selection of products called MenopauSEX.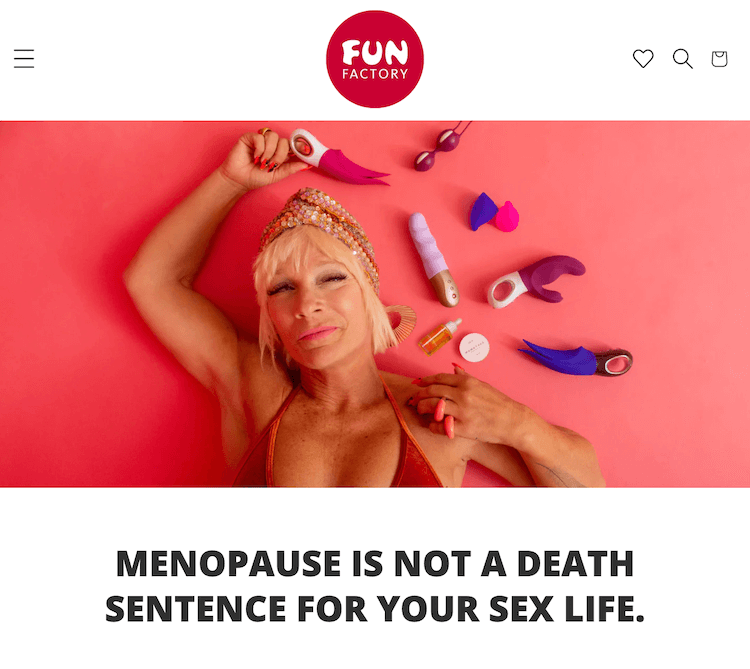 The website proudly claims: "Menopause is not a death sentence for your sex life… No matter where you fall in the spectrum of symptoms, our products can support the full menopausal experience."
To craft a holistic collection, FUN FACTORY partnered with Momotaro Apotheca, a certified organic vulvovaginal care line that sells lubricants, suppositories, and other sexual wellness products.
The MenopauSEX page sorts by menopause side effects, ranging from irregular bleeding and sleep problems to "hornier than before and feeling adventurous."
Each category offers some combination of sex toys and wellness products. For example, the "weaker orgasms" selection shows a flutter-tipped vibrator, weighted kegel balls, and an oil-based bath tonic and spot treatment.
MysteryVibe's Legato
In September 2022, MysteryVibe revealed the world's first labia vibrator, Legato. According to the company's press release, Legato is a "ground-breaking vibrator designed to flex and adapt to different labia sizes and enhance sex at every stage of life from menopause and beyond."
Shaped like a large penis ring, the ergonomic labia vibe can stretch and dilate to fit your body and comes equipped with four "anatomically placed" motors to provide 360-degree external stimulation.
Legato can be used independently or as an aid for penetrative sex. You can also pair it with the MysteryVibe app to create custom vibration patterns or allow your partner to control your device remotely.
Image sources: cottonbro studio, Tabu, Grace, FUN FACTORY, MysteryVibe