Racism & Kink Culture: Is America Ready for an Open Sexual Future?
Hate speech on popular fetish site FetLife raises concerns over our preparedness for radical sexual freedom.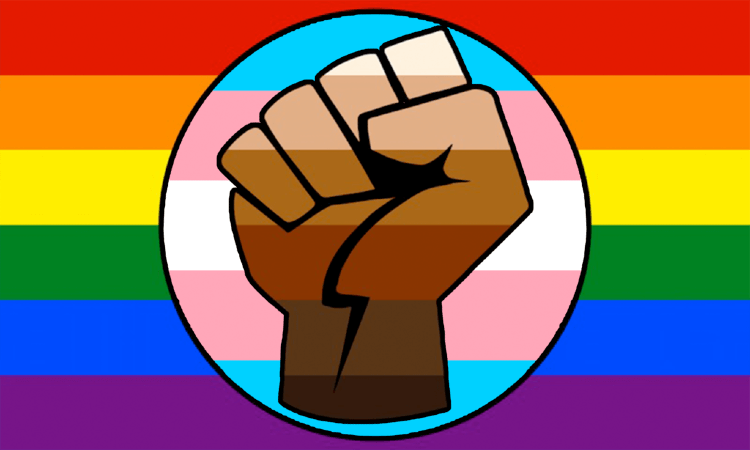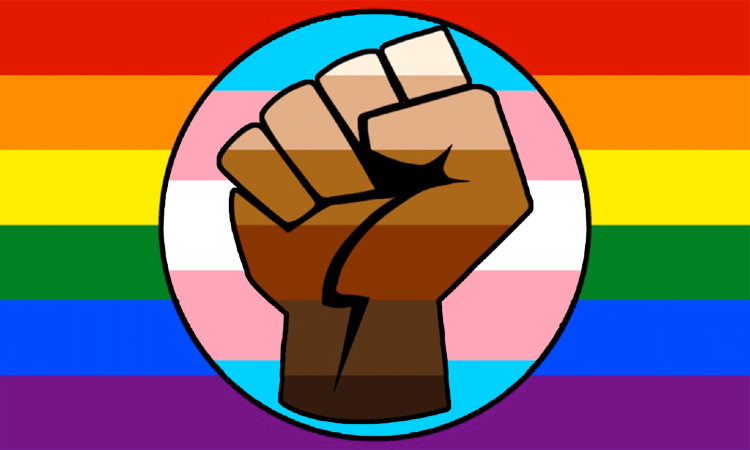 "We are going to have open sexual intercourse on every street corner of America," says rapper Mickey Avalon on his dystopian 2005 track "Waiting to Die."
Recent social media advocacy for sexual freedom, the COVID-era boom in sexual device sales, and a need for intercourse, in general, portends a future wherein this song's prediction comes true.
However, contemplating how to self-regulate the possibility for freedom to exist within our heavily government-legislated sexual lives must be explored.
Yes, this is an era where acts like FOSTA and SESTA have considerably limited the online and real-time freedoms of sex workers and sexualized persons in general, nationwide.
Radicalization that allows for behavior to exist within but without these regulations is happening.
FetLife's racism problem
Recently, the unfettered rise of rampant racism on Fetlife has raised concerns about America's sexually liberated future.
Writer and burlesque artist Fancy Feast is a self-described "professional naked person" who notes that she's been a part of organized sex and kink spaces for almost a decade.
As the author of Buzzfeed News' long-form piece "This Kink Site Has Become A Hotbed Of Racism," she calls into question Fetlife's low moderation of racism and a rising alt-right agenda.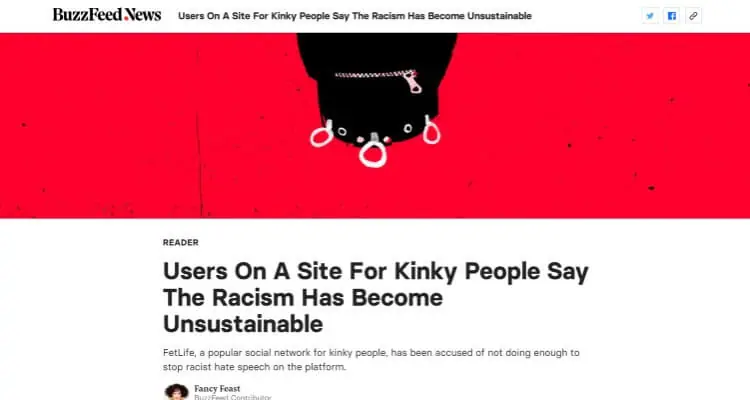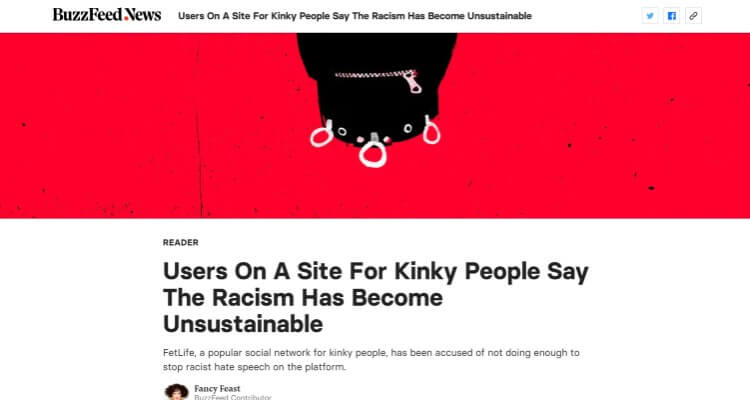 She notes that egregious and harmful behavior is part of a much larger issue in sex and kink communities, in general, of late.
I haven't been part of a single [organized sex and kink space that hasn't had a problem with racism and perpetuated white supremacy. Colliding the issue of racism and white supremacy with sex and freedom of speech in an online space like FetLife, where anonymity is engendered in its culture, creates situations like the ones on which I reported.
The cavalier manner in which Fetlife—a Canadian founded and American-popular platform—treats America's tension-filled national social referendum on the nation's history is quite concerning.
Unfortunately, their lack of concern is agitating a frustratingly tense line between the onset of mass violence and the benefits of unchecked freedom in the real-time and online sexual futures of America's citizens.
Related to America's issues, the kinky social network was created in 2008, the year the nation elected Barack Obama.
However, ten years later, at the onset of conservative Donald Trump's presidency, the article notes:
Attorney General Jeff Sessions promised to crack down on sex trafficking online, and FetLife was in the Department of Justice's crosshairs. This issue was only exacerbated when, during that same year, Yingying Zhang was kidnapped by a FetLife user.
Now, three years later, Fancy Feast's story notes that the Black Lives Matter movement has increased talk of race and racism on Fetlife. This issue has dovetailed with an increase in racist users on the platform who "post memes blaming Jews and BLM for 9/11" alongside "photos of saline-engorged testicles."
She also quotes African-American sex worker Dirty Lola who notes that attempts to curtail racism on the site were met with disdain from white users:
If someone speaks up about something, you get, ugh, everything's about race! This is a kink site; what does that have to do with anything? Which is racism lite. They're not using the buzzwords, but they're trying to cover it up.
Ideally, the levels of intra-site community privilege checking and self-moderated behavior code creation that Fancy Feast notes exist on Instagram, Twitter, and Facebook would exist on Fetlife.
However, she notes that Fetlife moderators have pointed out an inability to figure out appropriateness lines. She also highlights the idea that Fetlife is ideally likely allowing its users to engage in actions and behaviors that are typically moderated against by users or the site themselves on non-Fetlife platforms.
Sexual resilience
Fancy Feast is a self-described "white woman who lives in New York City," where "numerous avenues for me to explore here because of my race, gender, and the fact that it's okay to be a freak here."
Thus she realizes that her privilege, on multiple levels, impedes her ability to best discuss America's best step forward into a potential wealth of sexual freedoms.
Still, she does offer the following:
"Foremost, white-run spaces are doing a shoddy job of policing themselves so far," she says. "There's a sense of dread and terror that we could have about the future of how sex and the internet interact. Sex on the internet used to be fun. Now, people freak out about sex on the internet. Ideally, there's no kink-shaming and no stigmatizing of sexual communities."
Sex in America—as an act and industry— has responded to being presented with the opportunity to experience radicalized and hitherto historically unprecedented freedom, in a troublesome manner.
Instead of embracing consent, equality, and safety, America's relationship to sex and sexuality moves from being risk-aware to removing sanity, risk awareness, and personal responsibility from itself.
Nevertheless, awareness of these issues—via journalism and action—as noted by Fancy Feast, portend positively for what lies beyond this point.
"Our communities are done with the bullshit and want a better way to be," she states decisively.
"People are gonna fuck. We'll move mountains to make that happen. I trust in the resilience of sexuality."
Image source: Emercado2020, BuzzFeed, Clay Banks