HB Rings Let You Feel Your Partner's Heartbeat from Miles Away
Jewelry lets wearers share a new kind of digital intimacy in real time.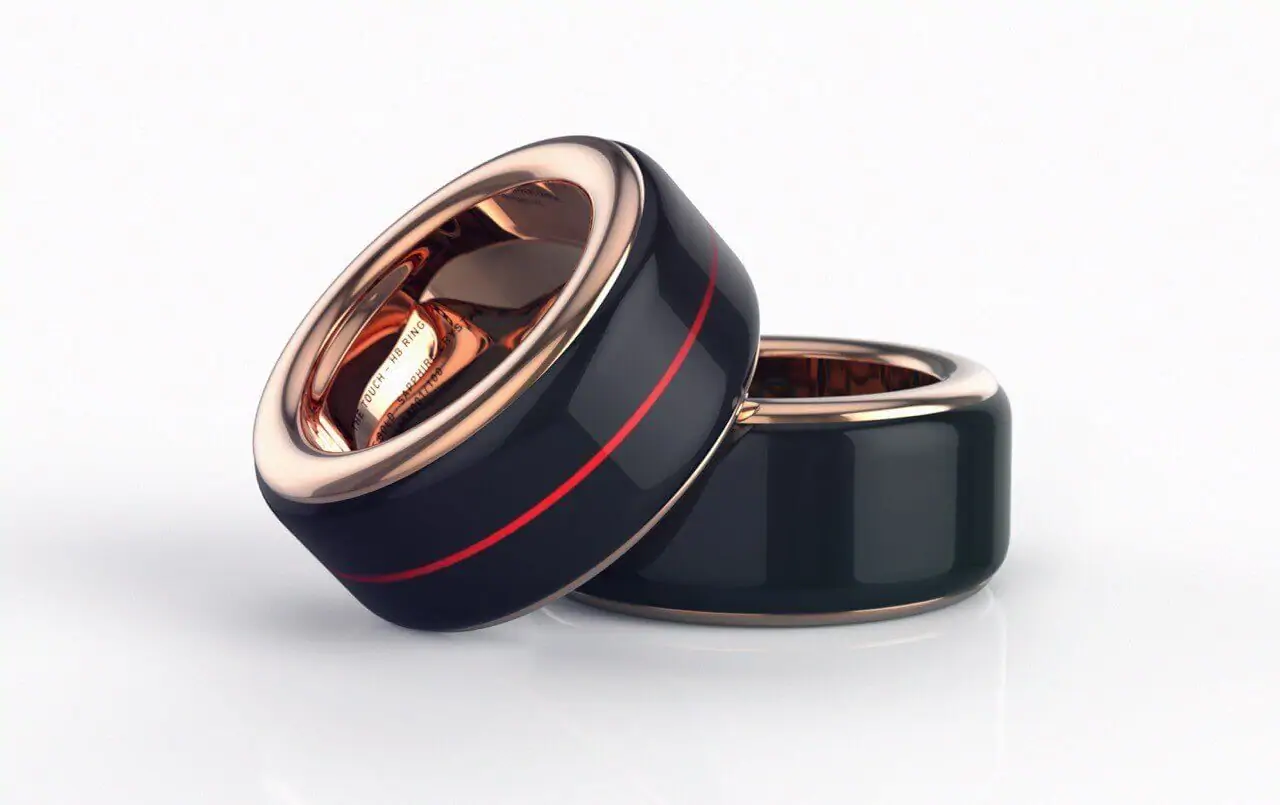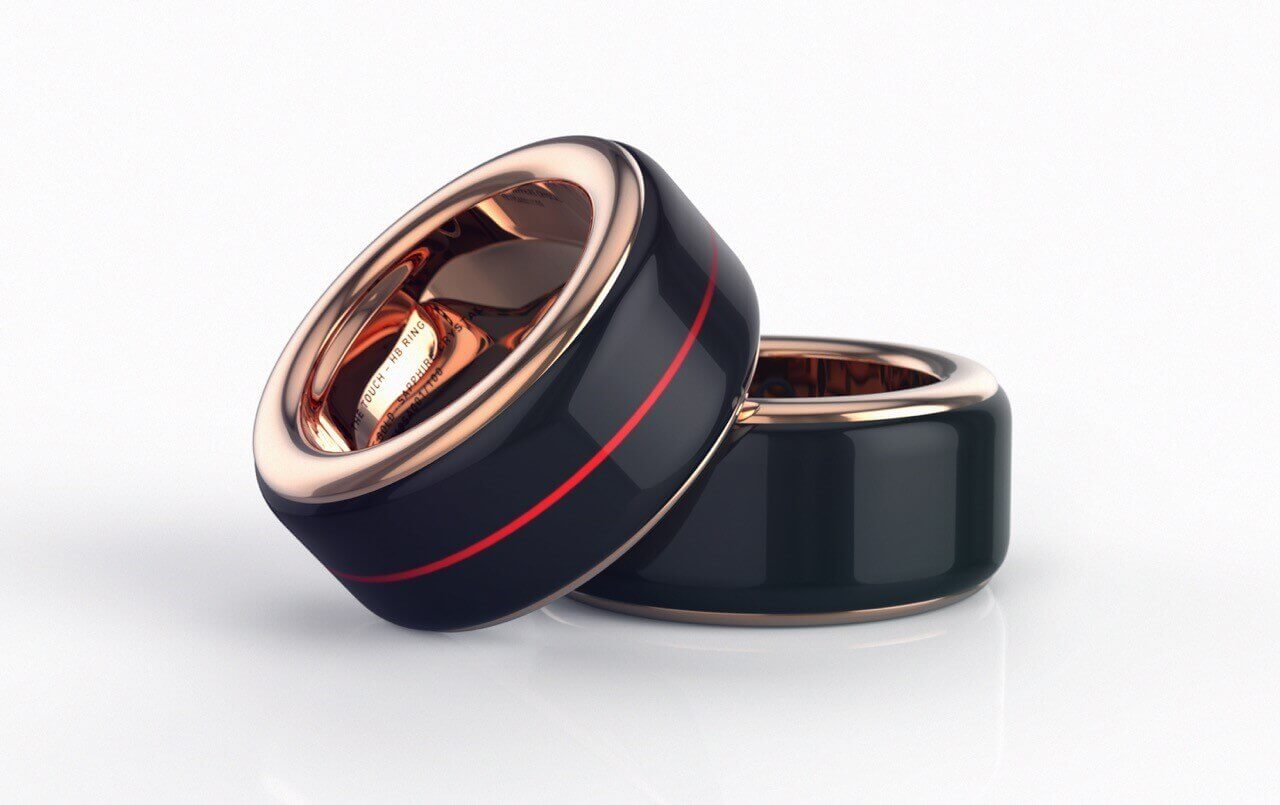 Interconnectivity—the ability to send and receive all kinds of personal data—is one of the major components of our current Information Age.
We've already seen several technological ventures that let sexual partners share physical pleasure and touch via teledildonic sex toys like those from Lovense, OhMiBod, Kiiroo, and—most recently—Vitafun.
Now a new company has developed a way for people to share a deeper sense of intimacy— by sharing their heartbeats.
A deep down connection
Created by The Touch, the HB Rings are both elegant in form as well as design.
Once paired with the mobile app (iOS and Android), each ring can pick up a wearer's pulse and send it to the matching ring at a touch command. The heartbeat is then displayed as a physical beat as well as a pulsing light that circles the rings.
The HB Rings also feature an "automatic" mode that lights up at random times during the day with the other ring wearer's pulse "to surprise and remind you of your special one."
The Touch also mentions that the owner of the heartbeat being shared does not know of the request—so as not to disturb them.
Power for the rings is delivered via stylish single or double charging boxes, giving each 160 hours standby or 14 hours of active time.
Looking good while doing it
The rings come in six sizes,from 16mm to 21mm. The solid rose gold version will set you back a pulse-racing $2,990 per pair, while the standard HB ring set is $599.
The Touch plans to release the first rings in November, but is already offering pre-orders on its site for the first 1,050 pairs.
Marketed for love, but with a touch of darkness
Part of the marketing of the HB Rings revolves around the ancient belief in the Vena amoris, that the fourth finger of the left hand is somehow connected directly to the heart.thus, a major reason for a traditional wedding band to be worn on that finger.
The Touch's marketing materials also recommend the ring for couples in which one or both partners hold dangerous jobs such as police officer or soldier. military officer. A pricey indulgence or sign of what's to come?
Looking at the HB Rings, it's pretty obvious the target market is people with disposable income. Some criticism against the rings is that devices like the Apple Watch can do pretty much the same thing for half the cost, as well as provide other features.
However, that The Touch has created and is selling rings, in particular, brings up a fascinating point.
When any new technology first appears it's usually reserved for the wealthy—but that quickly changes. Just look at Bluetooth: a few years ago a wireless unit would have set you back serious cash. Now, though, they can be had without breaking the bank.
Yes, HB Rings are way expensive, but in a few years this level of casual interconnectivity, this new time of digital intimacy, will more than likely be commonplace—and much more affordable.
Image source: The Touch