Most Popular Sex Toys in 2021
The top erotic tech products of the year.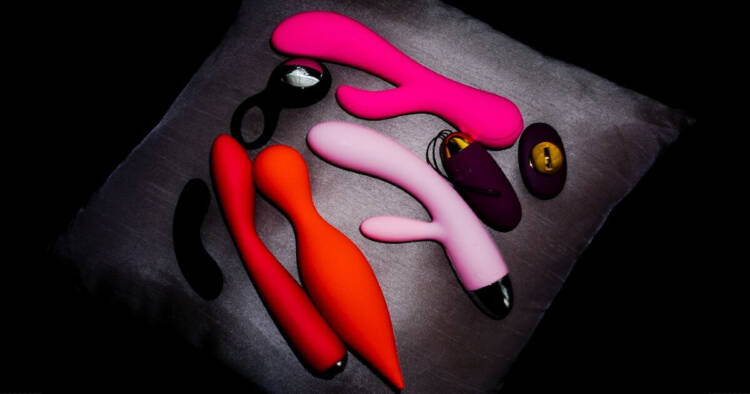 With so many sex toys on the market, you'd think it'd be straightforward to choose one. However, with there being tonnes of options for various sexualities, solo play, couples, long-distance, in loads of sizes, shapes and styles, finding something is tricky.
Why should you consider buying a sex toy?
Firstly, sex toys are fun. There's always more room in bed for that! Whether you're wanting to spice up your relationship or wanting to experiment more with self-exploration, sex toys are perfect.
Secondly, it's a healthy investment. Our sexual health and wellbeing are just as important as our physical and emotional wellbeing. Why not invest some money into it? Sex toys can make a huge difference when it comes to satisfaction and performance. There are toys that can help with all sorts, from quality of orgasm to erectile dysfunction and more.
A sex toy might not be a necessity but it's absolutely something you will want after understanding the benefits.
This article gives a brief overview of some of the most popular sex toys of 2021 to kickstart your decision. Most of them can be purchased on the Mega Pleasure Website, you just need to pick your favorite.
Bullet vibrator
It's small, discreet, and powerful, the bullet vibrator is affordable and easy to use. It's designed for precise external stimulation. Research has stated how many women need sustained clitoral stimulation to orgasm, so no wonder the Bullet is a popular choice. There are different vibration speeds to play with but its non-intimidating and straightforward – a good option for beginners.
Magic wand
Whether you're putting a spell on yourself or partner, the wand is an option to consider. With several settings and long-lasting battery life, you can find the perfect setting to suit the mood without worrying how much time you have. A lot of wands are advertised as sports massagers, great for deep tissue massage; but that's not what most people are using it for. These wands are so well designed that they can be held in place for clitoral stimulation during sex.
Butt plug
It's got a straightforward purpose. It's used to either prep for anal sex or to make the vagina narrower, which increases sexual pleasure. It's designed in a range of sizes, for hands-free play, and sometimes has a textured surface to enhance sensation. Whether it's your kind of vibe or not, it's one of the most popular sex toys of 2021.
Vaginal beads or kegels
Not only used for improving pelvic floor muscles, aid pregnancy and bladder control, but also to improve the big O. The stronger your pelvic floor muscles, the stronger your orgasm so not better time to try than now. Modern designs are Bluetooth-enabled or remote-controlled meaning you can play games with these from your phone. Why not give your partner the remote?
Dual-ended vibrator:
This sex toy has been designed to be just as enjoyable for the person wearing it as it is for the person penetrating. While one end fits inside the vagina, the other end curves around to offer external stimulation of the clit, meaning mind-blowing sex! It can come with a remote control, so you could wear it in public while your partner controls it if you're into that.
Image source: Dainis Graveris