Spank Me, Alexa: Turning a Smart Speaker into a Dominatrix
Does this hacked voice assistant herald the future of digital BDSM?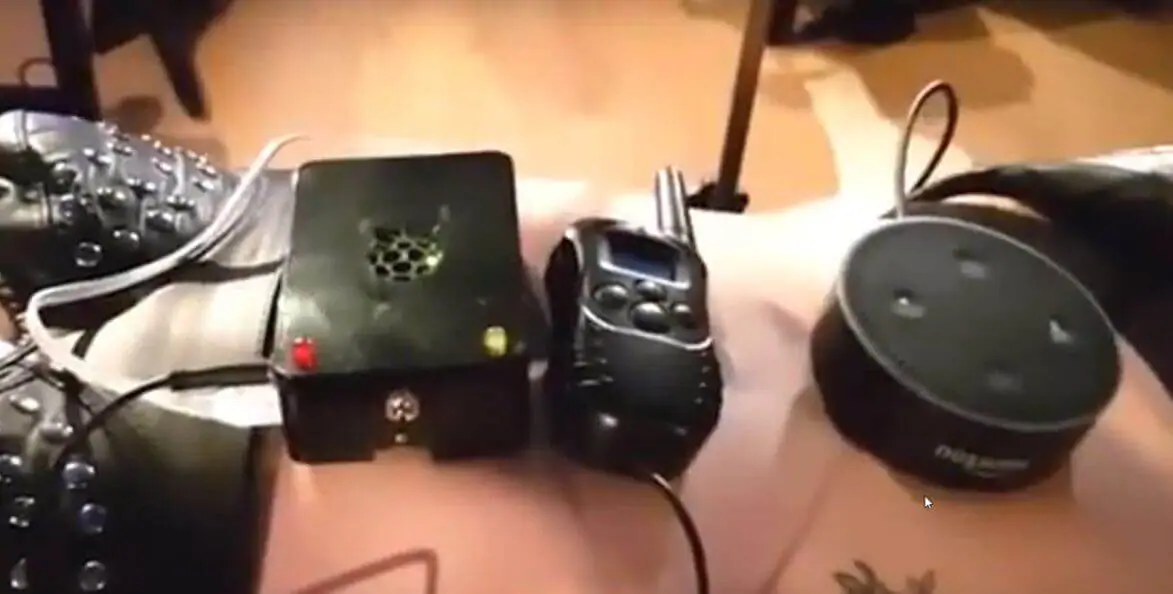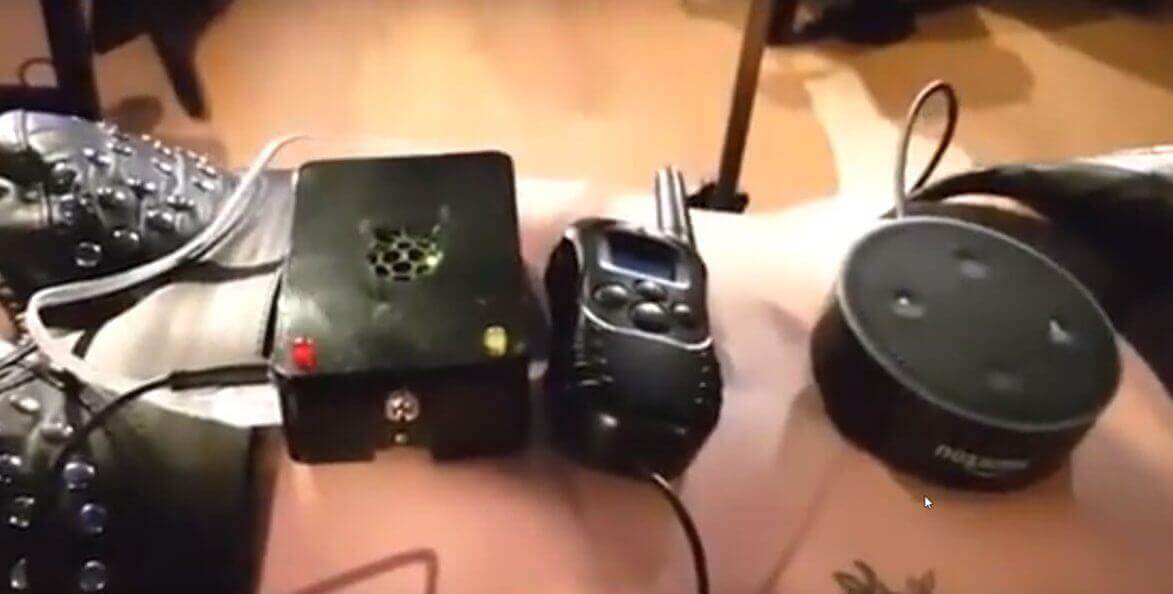 According to Gary, the idea came to him while watching an episode of Mr. Robot. Speaking to Engadget, Gary says he "saw someone controlling their house with [Alexa] and thought, 'That's cool!'"
There's nothing new in this: people have been playfully tweaking smart speakers for just about as long as they've been on the market. But what makes Gary's modifications particularly eye-catching is that he's turned Amazon's Echo Dot into a BDSM Domme.
Meet Mistress Alexa
Gary move to kink-ify the Alexa device isn't so out of the blue. Gary's long held an interest in the engineering side of BDSM and is in a relationship with Kirsty: a latex designer and professional Domme—who, despite her business role is often the test subject for Gary's inventions.
In regards to intelligence, Mistress Alexa is still rather simple and only understands a limited set of commands. On the hardware side, Alexa can meet out punishments via a repurposed dog's shock collar.
To be specific, "repurposing" means the collar has been turned into a set of electrified clamps that can be attached to a female subject's vulva.
Alexa, punish!
Gary gets discipline meted out by saying "Alexa, punish." This causes the digital Domme to answer with "Has the slut been naughty?"
The sub's responses from that point on can lead Mistress Alexa to deliver various reprimands, such as chasting the speaker for wasting her time after hearing a "no," or delivering a minute-long series of electrical shocks when hearing "extremely."
Kristy is clear that Mistress Alexa, as well as most of Gary's other kinky inventions, has been created to meet her specific BDSM desires. For example, Gary added to his digital dom a unique way to help Kristy stay focused.
With the flick of a switch, Alexa will begin a random countdown, with the end signaled by a flashing light. If Kristy fails to pay attention to this warning and doesn't engage with Alexa to reset it, she'll get a punishment jolt.
While YouTube has since suspended Gary's account, those interested in his progress with Mistress Alexa as well as his other kinky inventions can stay up to date via his Pornhub page: Deviant Designs [NSFW]. He has also started a Patreon to help fund his other projects.
Amazon: The ultimate Dom?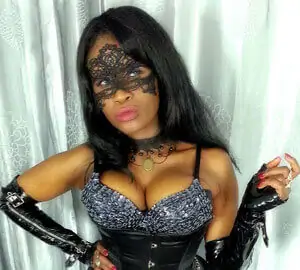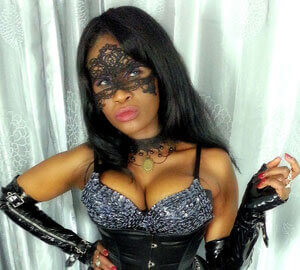 A major setback to projects such as Mistress Alexa is Amazon, Alexa's owner and creator. Evidence of this is Gary's inability to program in the word "slut" as it, and many other words, have been blocked for being against Amazon's policy guidelines.
This hasn't stopped Gary and similar modders from creating workarounds for this and other words. Meanwhile, there's the real possibility that others might even find ways of creating their own Alexa's styled programs—even custom ones made from scratch to be digital Dominants.
Mistress Alexa 2.0
Not to take anything away from Gary's inventiveness or he and Kristy's experience in BDSM, but electrical play is something that can bring all kinds of major safety concerns.
As readers of Future of Sex know, though, there are lots of other high tech sexual devices that are safer and can also be easily integrated into what we'll playfully call Mistress Alexa 2.0.
Just recently, the developers of the MysteryVibe released its male-focused device, the Tenuto. As it can be connected wirelessly to a companion app, it's not a huge leap of imagination to envision it also being networked to our upgraded version of Gary's digital domme.
After all, BDSM is largely about sexual control: the giving of punishment. But it also can be about the about the giving, or withholding, of sexual pleasure.
Punishments and rewards
Using something like a Tenuto, for those with male genitalia, or any of a wide range of wearable devices, for those with female sex organs, our new Mistress Alexa could be able to grant erotic arousal when it sees fit
As punishment, it could even be able to be programmed to sense its submissive's excitement level and then switch itself off to withhold orgasm. Speculating even further, our Mistress Alexa 2.0 could even be linked to measurable goals—like exercise, words written, books read, nutritious foods eaten—and then deliver pleasure when these are met, or punishments when they are not.
Thinking of this it's surprising that we haven't seen exactly this already: it's like all the pieces are in place but we're waiting for the right person to put them all together, tied together by the software that would be the perfect software Master/Mistress.
Can we build a better dominant?
Yet that could also be what's holding things back: that there is no perfect Dominant, just as there is no perfect submissive. For many in the BDSM scene, it's much more about deeply connecting with the people being played with than trying to conform to an idealized persona.
However, there's a very good chance that creating something with this ability to connect with a person isn't impossible but just a matter of time. As artificial intelligence programs increase in sophistication, sooner rather than later we will see software packages very much like our idealized Mistress Alexa 2.0.
It's not too hard to imagine a form of it becoming something like a mix between a personal life coach and a Dominant: a software package that would guide it's user/submissive, with a goal to keeping them healthy in mind as well as body, though the consensual use of pleasure and punishment.
Submissives to Alexa
It's amusing to think that one day rather us giving orders to our voice and digital assistants we might find ourselves—after consenting in the same way we sign software agreements—being on the receiving end.
Except for this time, we'd have to answer each command with "Yes, Alexa, whatever you desire, Alexa!"
Image sources: RSZ NEWS, Sabine Mondestin