Perception and the Pursuit of Pleasure: A Brief History of Sex Machines
Electric motors have sparked more than their share of controversy amidst society's sexual development.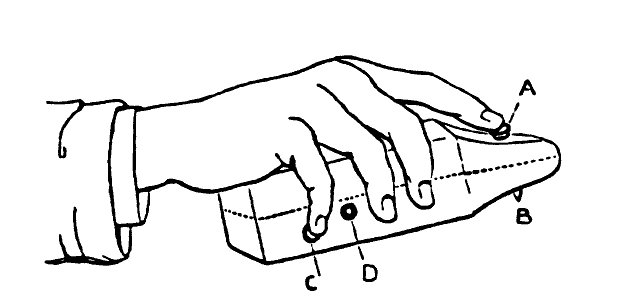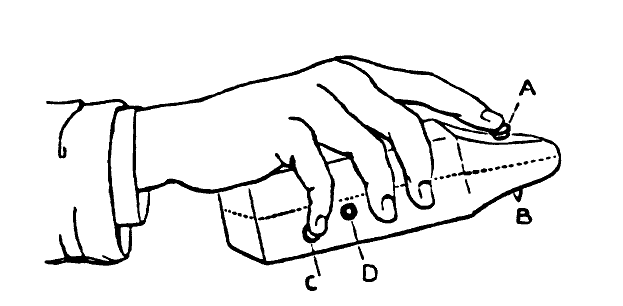 Long before personal sex devices were being manufactured by private companies, enthusiastic DIYers were crafting their own from ivory and bones.
The most ancient discoveries are estimated to be nearly 30,000 years old. Now, with leagues of technological advancement since, bone and stone have been replaced with composite materials, silicones, and variable speed motors.
Vibrators, in particular, are more compact than ever. For some, though, even the most artfully crafted handheld devices leave something to be desired.
A 'shaky' foundation
The origins of the electric "vibrator" seem to be steeped in a hodgepodge of hazy facts and modern myths.
One widely accepted theory is that the first electric vibrator was invented by a physician in the 1880s, Doctor Joseph Mortimer Granville. It was said that he created the vibrator to treat or prevent "hysteria" in women by inducing climax.
While Granville can be historically credited for his groundbreaking invention, the theory surrounding its original use is much more recent. It was presented by scholar and historian, Rachel Maines, in her book "The Technology of Orgasm" published in 1998. Allegedly, Maines claimed that it was common practice for Victorian doctors to sexually stimulate their patients to treat various ailments.
Despite gaining a fierce following, and even the production of a 2011 film entitled "Hysteria", this theory seems largely unsupported by history. It has been challenged by a handful of historians, including sex and gender historian Hallie Lieberman. Lieberman briefly addresses Maines' theory in her book, "Buzz: The Stimulating History of the Sex Toy" claiming that vibrators were never used medically in a sexual capacity. At most, vibrators were experimented with as an attempt to alleviate menstrual cramps.
Granville's invention, of course, was only the beginning. Between the early 1900s, all the way to the 1970s, personal massagers were the subject of many a 'hot take' and debate. Ironically, they were never outright advertised as "sex devices" until the 1980s, though many allusions were made in magazine pages.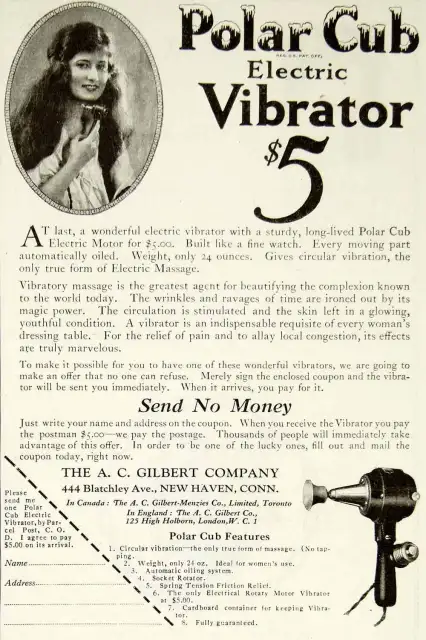 Business is buzzing
Of course, it's nearly impossible to talk at length about anything resembling a "sex machine" without first giving a nod to their original archetype: The electric massager.
Massagers have been spotlit countless times since their debut, with early models claiming to cure ailments and induce weight loss. Perhaps more notably, they were often used as a symbol for women's sexual liberation in the 1970s.
This trend was likely set by artist and sexologist Betty Dodson. Dodson is considered the pioneer of the pro-sex feminist movement and offered workshops to women that focused on body positivity and exploration. In her workshops, Dodson relied heavily on the Magic Wand calling it the "Cadillac of vibrators."
Whether used for their intended purposes or not, massagers paved the way for more specific devices catering to individual needs.
Clear-cut marketing
A handful of companies were producing personal pleasure devices in the 1980s, but few products were as aggressively cutting edge as Vibratex's famous Rabbit Habit.
Despite the Rabbit's innovative design, it was still a familiar shape and size. Original designs that pushed the "form factor" of sex machines were virtually non existent, at least on a commercial level.
That was until the invention of the Sybian.
Considered by many to be the pioneer of modern sex machines, Dave Lampert's invention had its first protype in 1985 and is still being manufactured today.
Lampert's design was meticulously engineered to be more than a simple massager. It is capable of reaching up to 6,000 vibration rotations per minute (RPMs) with a full range of controls and modes.
The late inventor had this to say about his device, as displayed on the company site:
"Sybian is usually purchased either as a learning tool to develop sexual responses or as a means of gratification. We have found that many who thought they were buying Sybian for enjoyment have learned a great deal about their sexual responses and potential."
In the realm of sex machines, Lampert had put a product on the market that could clearly be labeled as a "luxury" pleasure device. Due to its build quality, it was (and still is) quite expensive compared to other devices.
Pistons, pulleys, and bearings
Although "thrusting" type devices have probably existed for a long time in obscurity, it is difficult to place their exact origin. To speculate, they may have brought into wide recognition by pornographic sites like kink.com [NSFW]. Not long after the elaborately engineered devices brought technofetishism to light, sex toy manufacturers began to mass produce their own versions.
Due to the niche nature of such a product, and other factors like discretion and storage, companies like F-Machine have built collapsible models that look almost like pieces of home gym equipment.
Accessibility and DIY
Though DIY contraptions are heavily discouraged by most health professionals, some even resulting in unfortunate accidents, people have various reasons for building them. One of the biggest reasons is cost.
Price has always affected accessibility in personal pleasure devices. Products like Sybian, for instance, have potentially cost prohibitive tags at over $1,000 a unit.
Regardless of cost, some simply enjoy tinkering, which has produced mixed results. Of course, as with everything built at home, not all DIY applications are the same.
The future of sex machines
With so many resources available, like 3D-printed parts and shockingly affordable printed circuit boards (PCBs), collective inventors like Kinky Makers are actively developing products like the Open Source Sex Machine (OSSM).
These endeavors are unique, because a community, as opposed to an individual or company, is both building a product and offering support for it.
With teledildonic research and development on the rise, community-built pleasure devices seem like the next, natural step.
If the upcoming generation of sex machines are built by consumers instead of companies, a promising horizon may lie in store for enthusiasts and newcomers alike, especially for those who are driven by ingenuity and accessibility.
Image Sources: Wikimedia Commons, Wikimedia Commons, Hitachi, Vibratex, Sybian, F-Machine, Kinky Makers.