Funeral Service Helps Doll Owners Mourn the Loss of Their Plastic Lovers
Japanese company offers ceremonies for out-of-commission love dolls.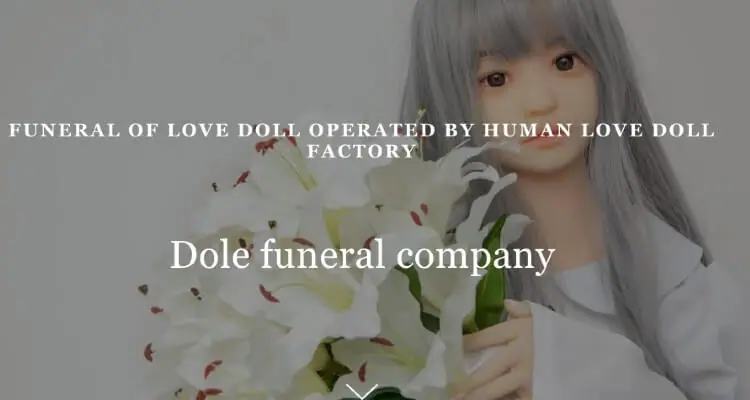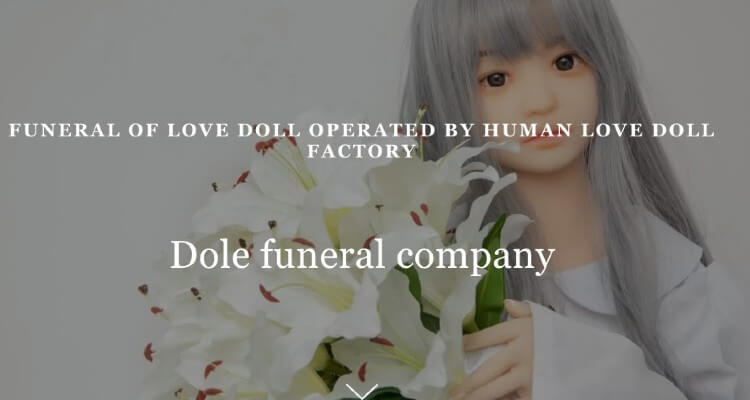 "Tears," Voltaire said, "are the silent language of grief."
While many can shed theirs publicly and freely, sex doll lovers often lament an artificial companion's loss privately.
Not anymore—at least if you're living in Japan, that is. Because an offshoot of the Human Love Doll Factory, Dole Funeral Services, is now offering three unique funeral arrangements, allowing beloved sex dolls and sexbots to finally receive the loving send-off they deserve.
Memorializing a plastic lover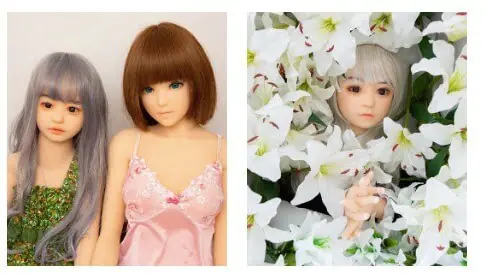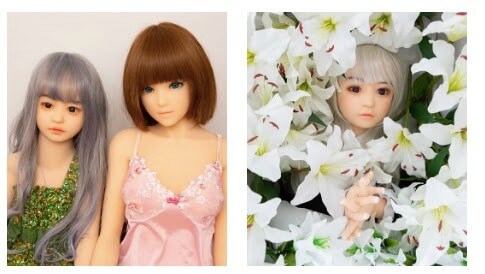 Though Google Translate isn't all that great when it comes to going from Japanese to English, it's good enough to give us at least a glimpse of the philosophy behind Dole Funeral Services' innovative funeral arrangements.
What's fascinating, at least potentially to Western readers, is that they're building on Japanese society's belief, based mainly on the Shinto world-view, that cherished objects have souls and should be granted a respectful ceremony after they perish.
As Dole Funeral Service says on their site: 
Although there are doll memorial shrines and temples, there are currently few places to accept life-sized dolls such as love dolls and Dutchwives.
To fill this apparent need, back in January of this year, the service announced how those with deep feelings for their injured love dolls could bid them a fond and quite touching farewell.
Choose one of three options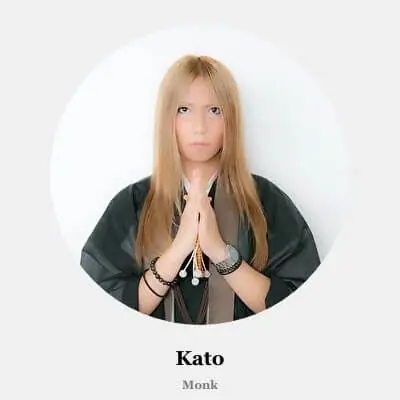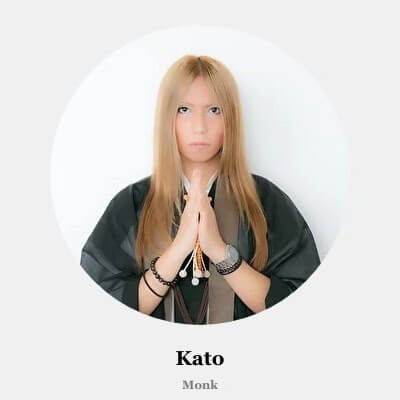 Officiating at each of the three types of ceremony is Kaoru Kato, a transgender adult entertainer, and Monk.
With the Basic Plan, which runs 50,000 yen or USD 459, owners get a video and still photographs of the ceremony and an official funeral certificate.
If more than one doll is involved, there's a group option, which is the same as the first, except only a photo is provided. It costs 30,000 yen—about $280 USD.
The premier Doll Angel Funeral Plan, though 90,000 yen or $850 USD, comes with everything in the Basic plus the owner may attend the service—in person or via Zoom— and read a personal eulogy. Their object of affection is respectfully taken apart instead of getting fed into an industrial shredder. Afterward, the owner will receive a small remnant to have an intimate reminder of their relationship.
Sincere tenderness, honest respect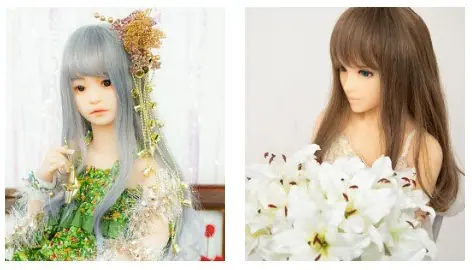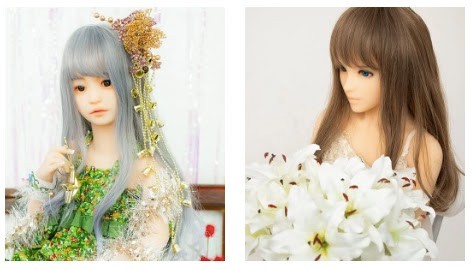 Cynics might be squinting their suspicious peepers at what Dole Funeral Services is doing, shake their heads, and mutter, "Anything to make a buck."
That's a reasonable attitude to take, and business being business that's no doubt part of their reasoning, but there's something else about what they're offering. Something quite special.
For one, it's like they were listening when we decried the insensitivity other Japanese sextech companies showed over the potentially devastating emotional harm the "death" of their products might cause.
Again, reading, as best we can, their press release, there's an unshakable feeling that they sincerely care about how attached owners can get to their sexbots.
For further proof, look no further than with how those Angle Plan dolls are disassembled. Because Dole Funeral Services doesn't employ any ordinary blade but rather a ceremonial one, that's, keeping translation errors in mind, "a manifestation of our desire to show sincerity and respect even to the very end."
Love in all its forms
Despite its frequently aggravating fits and starts, humanity continues to shred more and more of its hate, ignorance, and just plain wrong attitudes towards sex, desire, and affection.
In its unique way, what Dole Funeral Services is doing its part. By respecting and honoring the devastating loss sexbot owners can have towards their adored playmates and companions when they pass, they're providing us a glimpse into that beautiful future.
As they say, and that should be taken to heart by anyone who wants to a better world for all of us, that everyone, including sexbots "Were born to be loved."
Image sources: Ningen Love Doll Company