How NFTs Can Protect Digital Sex Workers
A Q&A with Keyhole Club CEO Crass Kitty.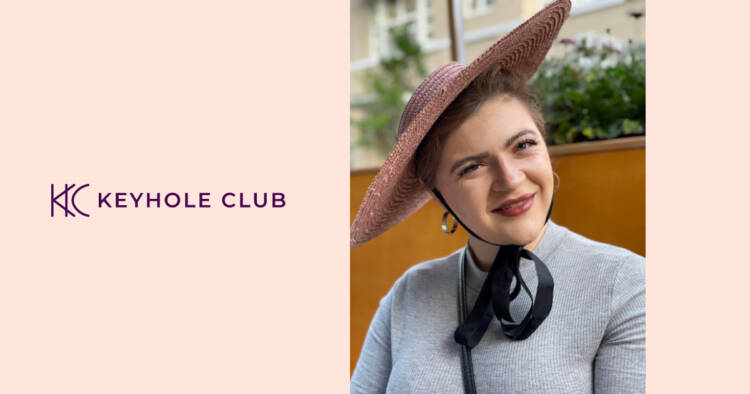 As popularity and hype about NFTs soars, we're seeing more celebrities and mainstream brands cash in by dropping their own digital image collections.
These digital products have also been slammed as a "scam" by indie video game platform itch.io, and their marketplaces criticized for being ripe with bad actors.
All the while my inbox is also getting hit with a surge of NFT-related press releases for new adult ventures.
To help us gain insight into what these digital products are and how they might benefit the industry, I spoke to Keyhole Club CEO and co-founder Crass Kitty.
The former sex worker explains how the technology can help adult content creators earn a living without the same risks associated with other popular adult platforms.
What are NFTs and how can they protect adult content creators?
Crass Kitty: "NFTs are nonfungible tokens, but that's just a really complex name that means they are a token that can be used for a variety of purposes on the blockchain.
"Not all NFTs can inherently protect adult content creators, but when the royalties are set up on them with proper credit to the adult creator, they distribute payment to the creator every time they are resold. This means that adult content creators can get paid, even when they are no longer directly selling the NFT."
How does Keyhole Club work and why did you start it?
Crass Kitty: "Keyhole club is token gated porn. So, you can buy a non-pornographic NFT that gives you access to a creators pornographic collection, and then, later, resell that token for a profit– and the creator gets a cut of each resell, forever.
"I started it because I've firmly believed that crypto is for everyone, especially sex workers. I wanted to create a way for them to monetize their porn and use crpyto for payments, because most payment processors are NOT safe for sex work."
Why did you pick to use the Solana blockchain? And were there other options you considered?
Crass Kitty: "We picked Solana because of its easy to onboard and easy-to-scale tech. People can easily acquire Solana, and the blockchain is scalable.
"We considered polygon, but quickly nixed that idea in favor of Solana because of the booming NFT market on Solana."
Can NFTs really give content creators more control and ownership over their content than today's regulations and laws?
Maybe I am cynical, but it seems an open secret that a lot of adult content available online is pirated. In other words, can the technology overcome the legal and social shortcomings that influence sex workers' income?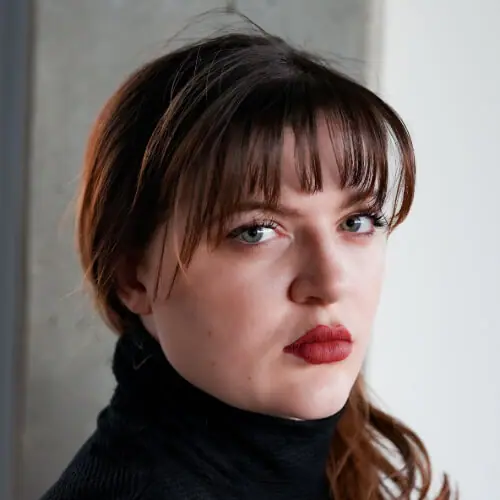 Crass Kitty: "I genuinely believe so, yes. There are two models for this– one in which the porn itself is the NFT, and one in which the NFT is gating access to the porn.
"In the first model, we all know that porn is often looked up, and seen for 'free.' What this model does is allows anyone who looks at the NFT to consume the porn for 'Free,' but when people want to support the creator directly, they can purchase the NFT. This prevents piracy and puts the control back into the creator's hands.
"In the second model, when people buy an NFT to view gated content, they inherently will not share this content because it would devalue the NFT they purchased, and prevent them from being able to resell the NFT for as much. It's using human psychology and FOMO to allow creators to keep their porn private and protected."
How do you recommend beginners get started with NFTs?
Crass Kitty: "DYOR. It means do your own research, and while this sounds vague, lemme break it down for you.
"If you consider an NFT an investment in a creator or project, how would you evaluate something to invest in? You'd scour their founders, you'd see what they have previously accomplished. You'd find out if the product works, and if it's something you'd actually use. You'd check on their growth.
"Do all this and more.
"And always use a burner wallet when you mint! A burner wallet is a separate wallet with only enough funds to mint– there are a lot of rugs and scams, so it's important that you don't risk everything you own in a wallet when minting with a new, untrusted project."
Image sources: Crass Kitty/Keyhole Club