Headero: A Gender-inclusive Dating App for Oral Pleasure
Oral sex app features 64 options for identity, desires, and kinks.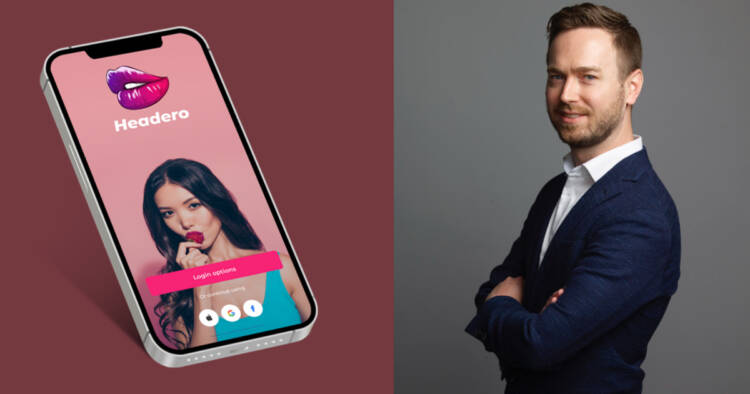 It's no secret modern dating culture changed over the years, especially with the pandemic. There is now an app for meeting people who desire oral sex.
ThotExperiment, an LGBTQ-founded tech startup, wants to eradicate societal labels used in dating culture. That's why it launched the Headero app, a gender-inclusive platform for open-minded individuals seeking exploration and a physical connection.
Founder Stephen Quaderer built Headero after exploring his sexuality on traditional dating apps as a gay man (he identifies as Gay and Pan).
"Dating apps are currently segmented for gay and heteronormative spaces, making it difficult to explore your desires across all genders or orientations," says Quaderer.
"We created Headero because everyone loves oral pleasure; it's not just a gay or straight desire."
Profile users can customize their experience with the following settings:

Two types of connectivity: eager to please and those eager to be pleased.
Ten types of oral sex include rough, rimming, glory hole, spitting, and more.
21 gender identities.
Seven preferences of interaction: chatting, cuckolding, polyamory, dates, and more.
24 Interests ranging from voyeurism, pegging, roleplay to tickling, feet, and gagging.
18 options for the body type.
Four options for STI-status.
Three options for COVID status.

After completing the profile, Headero will only show 20 profiles of nearby users. It eliminates the risk of hooking up through the app by omitting individual locations as a unique safety feature.
A free version of this app is available, and a premium version is known as "Bliss Mode." It offers extra features such as unlimited profile views, filtering profiles based on kinks and desires, and the ability to see who has favorited your profile.
With over 64 options for identity, desires, and kinks, this app connects consenting individuals who love oral pleasure regardless of sexuality and identity.