Pulse Solo Interactive Review: A Smart Step Forward for Hot Octopuss
Kiiroo partnership boosts immersive and erotic options.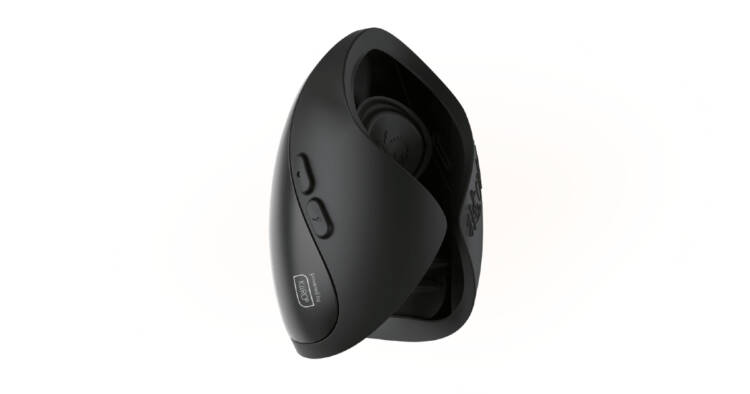 For a while, the UK brand looked like a rarity among contemporary sex toy manufacturers, resisting the siren's call of Bluetooth, immersive adult content, and interactive sex toy support competitors pack into their products.
But now, Hot Octopuss has entered the field with the Pulse Solo Interactive. It is able to do everything its other "Guybrators" can but with all those smart sex tech bells and whistles, compliments of an arrangement with Kiiroo.
Fortunately, I was able to get my hands and, shall I dare to say, other body parts on a Pulse Solo Interactive to see for myself if it's an important step forward—or maybe a backward stumble for Hot Octopuss. The company sent me one in exchange for an honest review, which I share below.
About the Hot Octopuss Pulse
Each Pulse is a roughly palm-sized sex toy designed to enhance or replace manual masturbation for penis-equipped people.
Graying and getting grayer (sigh), I'm a longtime fan of the Pulse's hands-on or hands-off option, how it lets me take a break when my arthritis flares up while still able to enjoy its stimulating vibrations.
Another of the line's big selling points as the Pulse doesn't buzz like a typical vibrator. Instead, Hot Octopuss' trademark PulsePlate Technology defuses them for a considerably more natural feel.
Frustrated by sex toy companies unable or unwilling to offer a range of purchasing options? No more, as Hot Octopuss lets you buy everything from a pair of Pulses to bundles, including one or more wireless remotes.
Including the Pulse Solo Interactive Gay Couples Pack, which is shippable either as a matching set to a single address or split into two for all you long-distance lovers out there.
Making Pulse 'smart'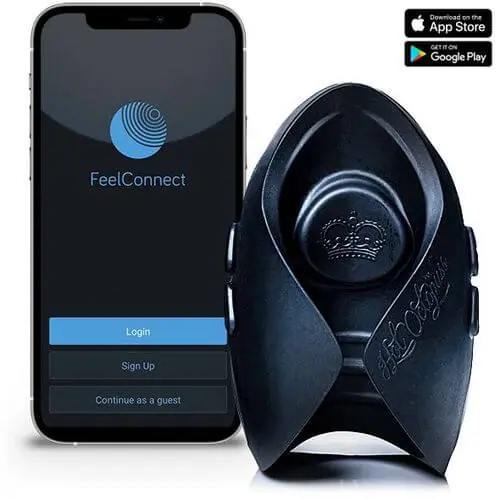 Unlike its counterparts, the Pulse Solo Interactive is smart. As its sextech components come from Kiiroo, it uses the FeelConnect app that is available for Android and Apple smartphones or as a PC and Macintosh version.
Connecting my iPhone 12 to the Pulse Solo Interactive was easy. Though I should amend that with a "surprisingly" as my experiences with the app's previous iteration could be annoyingly problematic. Though I should add my relief was somewhat tempered after finding my 2017 MacBook Air isn't supported.
For what you can do with the app, the good news is quite a lot. Like increasing or decreasing its intensity, have it respond to a clap or other loud noises, link the Pulse Solo Interactive to FeelConnect friendly sex toys for fun, or immerse yourself in all those feel-as-well-as-watch adult videos you've probably heard so much about.
A few downsides
Falling somewhere between how effortless synching FeelConnect to the Pulse Solo Interactive was and the bother I felt when unable to do the same with my computer, I also began noticing what it couldn't do.
For example, it wouldn't let me access the Pulse's presets. That and for some odd reason, FeelConnect decided not to allow users to make and store their own vibration patterns or have it respond to music.
So using Pulse Solo Interactive fully hands-off seems restricted to clapping, which isn't something a person with limited mobility is likely to be comfortable doing.
Then there's how FeelConnect's main screen feels spammy, filled as it is with needless updates and prompts to sign up for this or that.
In the Pulse Solo Interactive's favor
I have nothing but admiration for Hot Octopuss, its products, and how the brand is also a rarity in the sex tech industry for recognizing the need for quality toys that can be comfortably operated by anyone, no matter their range of motion, disability, or health concerns.
In particular, my admiration extends to their Pulse line, of which I have quite a few of and continue to count as some of my all-time favorites sex toys.
Though respecting their decision to go with FeelConnect, I wish they somehow could have given us a better option. Lovense's own app springs instantly to mind, which I reviewed a few weeks back.
However, it's not fair of me to criticize Hot Octopuss for FeelConnect's shortcomings. It's in a perfect world their excellent hardware would be complemented by equally excellent software.
In conclusion
When all's said and done, is the Pulse Solo Interactive worthy of your hard-earned currency?
Unequivocally yes. Perhaps surprising to hear, more than likely as I dedicated several hundred words towards giving it a hard time.
I sincerely believe Hot Octopuss has made a crucial step forward with their Pulse Solo Interactive.
One I hope will lead to more smart products from them—and, who knows, maybe someday we'll see my vision of an app capable of matching their sex toy expertise finally come to pass.
In the meantime, if you have a penis or know someone with one, the Pulse Solo Interactive is a sexual delight and then some.
Image sources: Hot Octopuss