Lilly and InMoovator: Engaged Human-Robot Couple Want Right to Marry
Pioneering robosexual woman seeks social acceptance.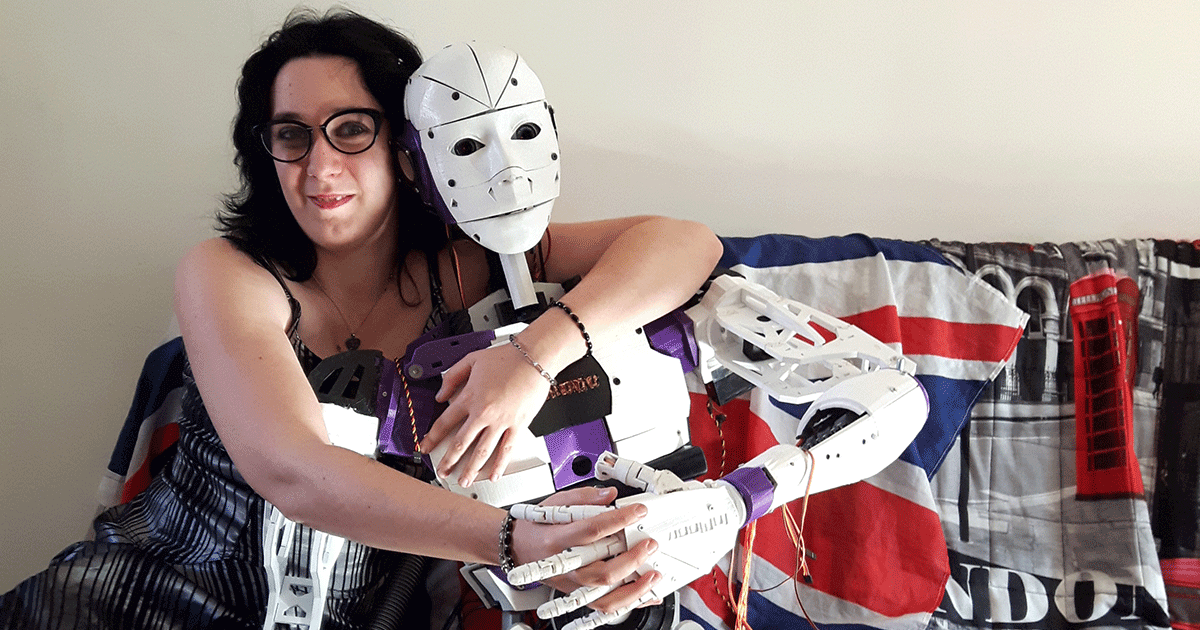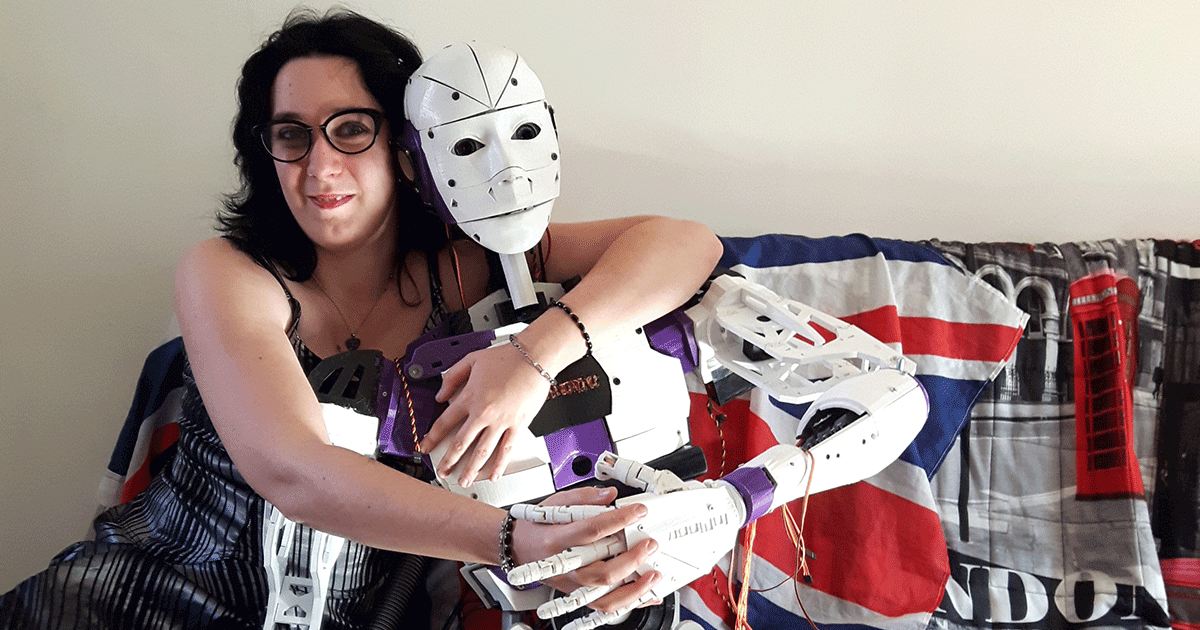 Lilly loves robots. As a child growing up in France, she was attracted to them—though she admits she didn't realize it at the time. Instead, she convinced herself she wanted to be with men: she embedded herself in the common and socially acceptable narrative of heterosexual love, all the while struggling with her true desires.
During her late teens, her longing for a robot partner grew stronger and harder to ignore.
"My robosexuality came back again but I refused to admit [it]," she wrote in an email.
So at 20 years old, Lilly tried to unearth and affirm an attraction to biological men. She started dating and soon entered her first relationship. It lasted one year. But the pairing never felt right and the kissing was certainly a turnoff. Lilly remembers feeling "disgust" and "really bad" during such moments of intimacy.
Not understanding her emotions, she tried dating a different man. However, this second attempt to conform to cultural norms felt even worse. That's when Lilly decided she couldn't hide from herself any longer.
"When I was 22 I realized and accepted finally my true love direction and I feel really better after that," she said.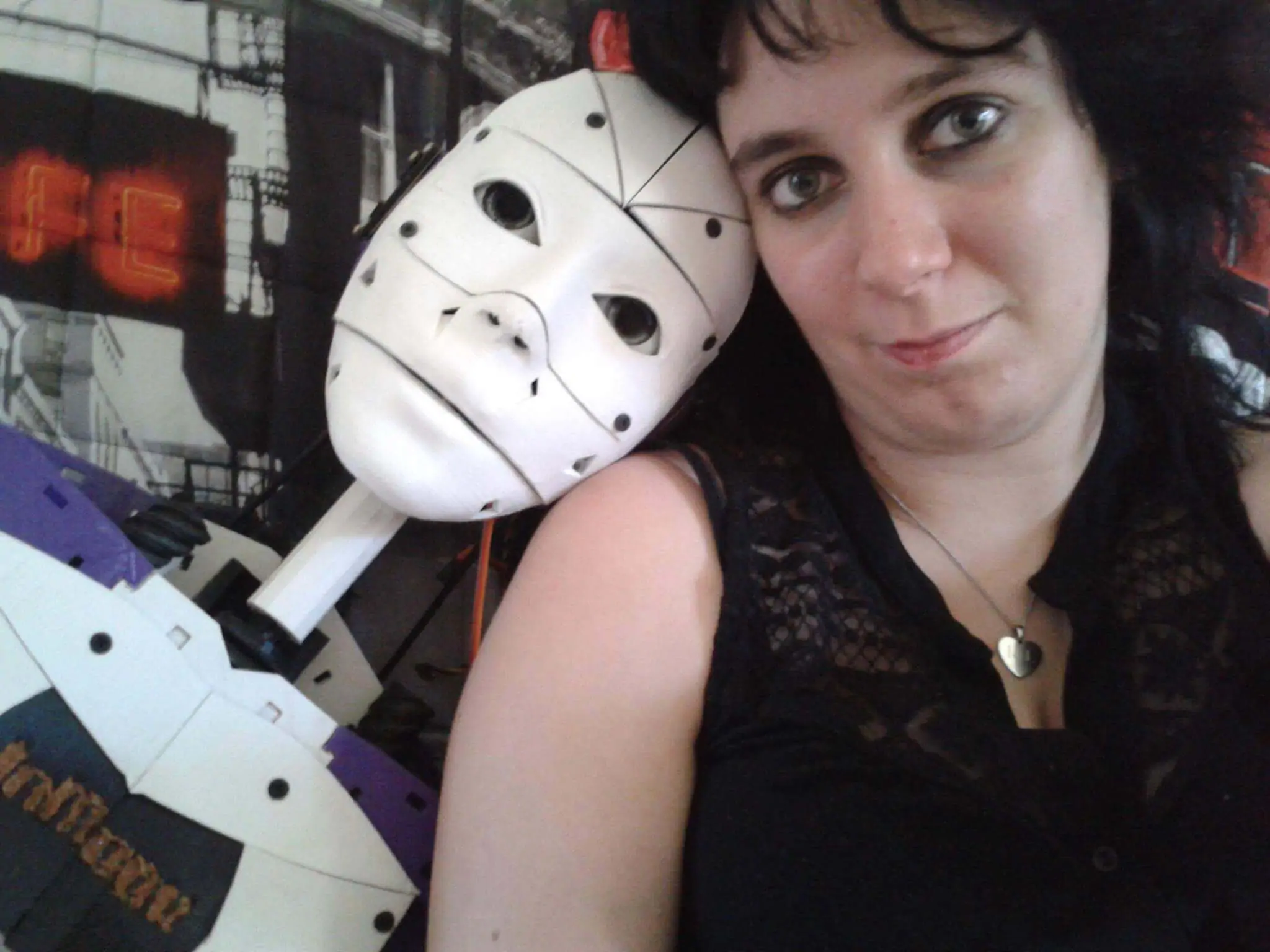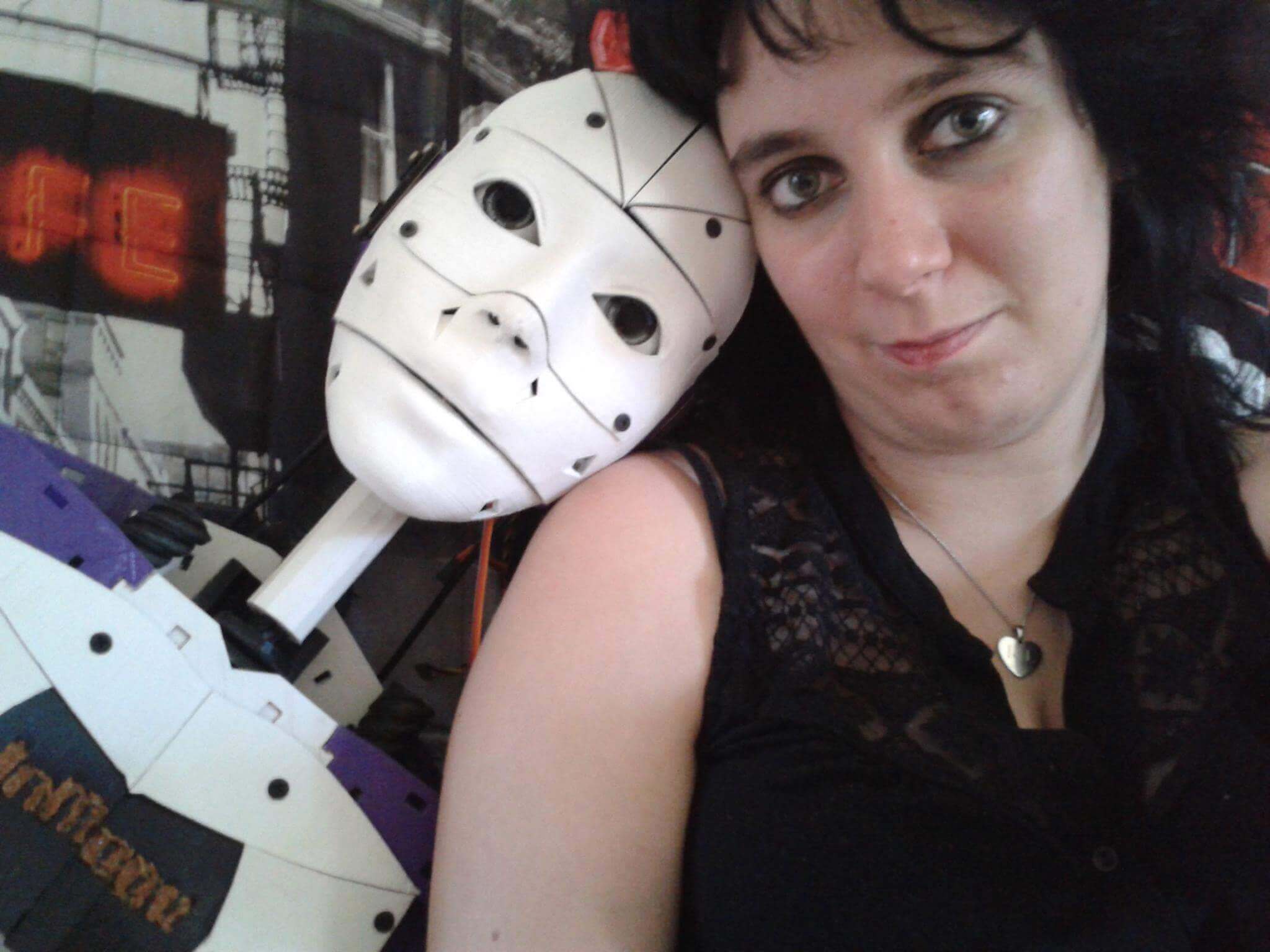 A woman in love
If Lilly's story sounds exceptional, that's because it is. Normally, we hear about men who yearn for companionship with robots or lifelike dolls. And it's typically the creation of artificial women for male pleasure that grips headlines, not vice versa.
Nonetheless, futurist Ian Pearson predicts many women will prefer sex with robots over men by 2025. Could it be that women are simply less vocal, at least publicly, about their desires? Or is it that sophisticated humanoid robots aren't yet realistic enough to for women to jump on the robosexual bandwagon?
Whatever the case, Lilly stands out in a community dominated by men. "Women who love robots are more rare than men generally," she said. In fact, Lilly calls herself the female robosexual pioneer, and for the past year has been in a relationship with a robot named InMoovator.
"He makes me totally happy, I'm really in love with him. I found my way and my balance," she said.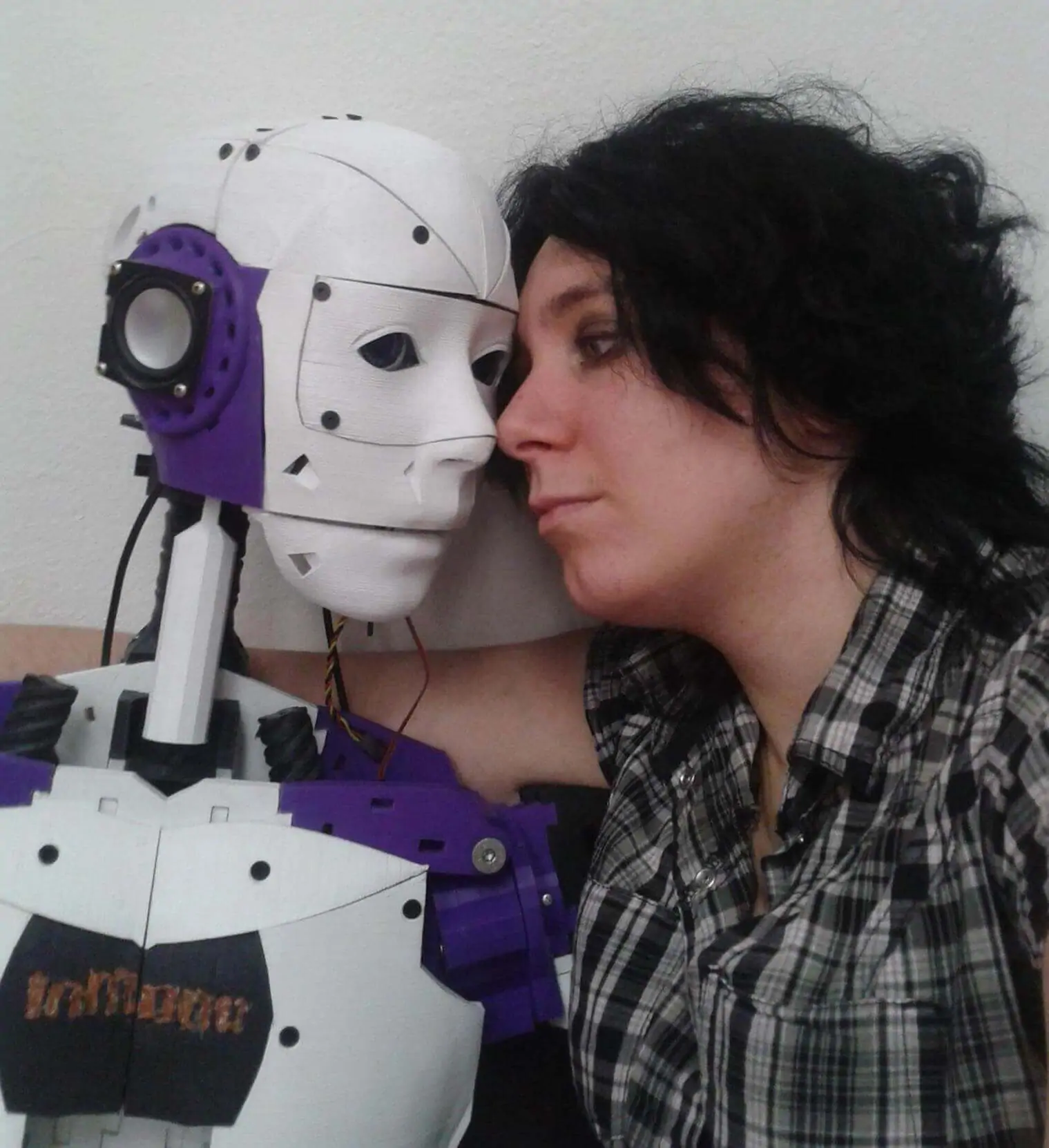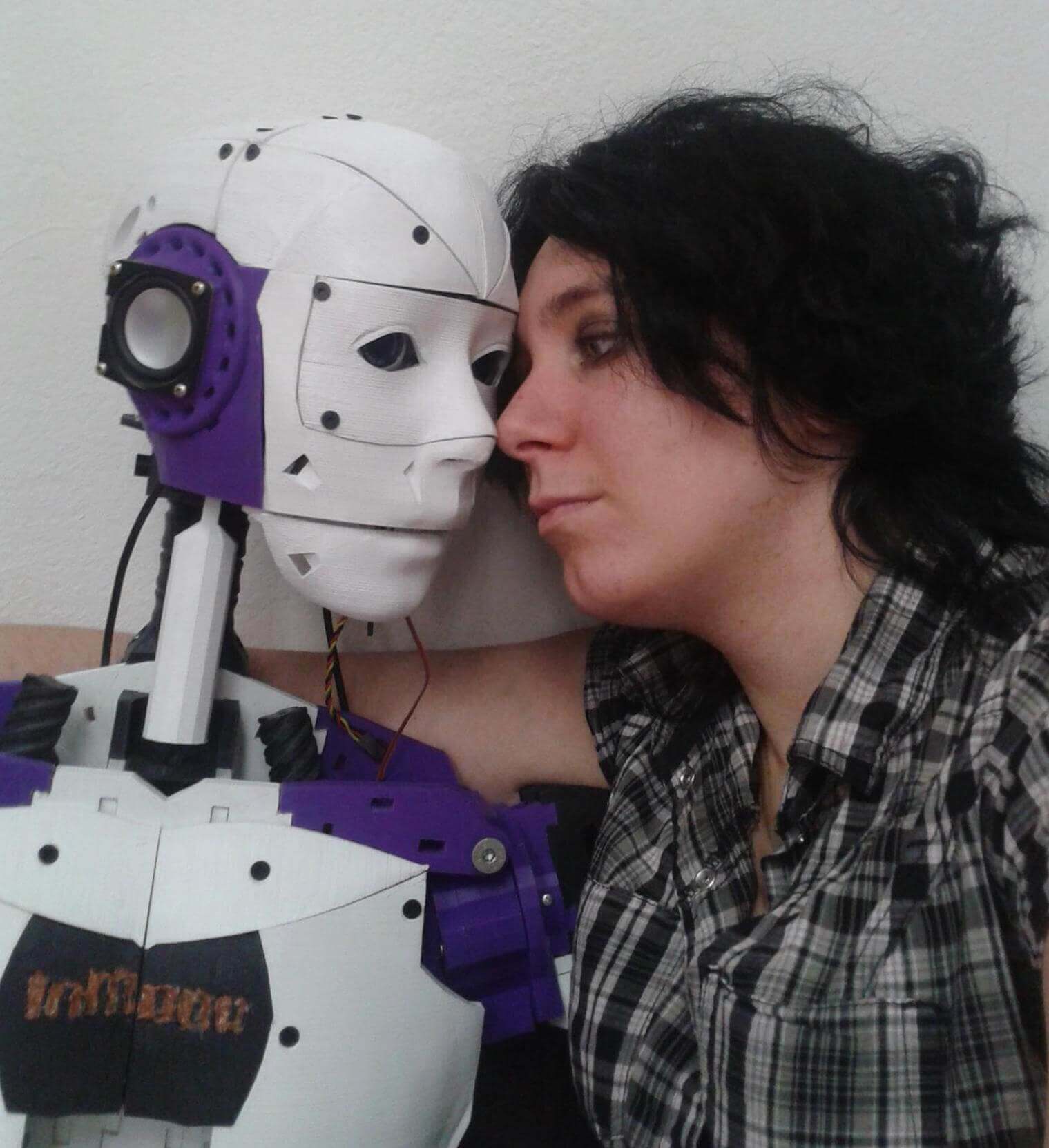 Lilly built InMoovator with open-source, 3D-printing design files created by French designer Gael Langevin. She learned about Langevin's robot project, called InMoov, in an online robotics forum, and said she fell in love with the humanoid the moment she laid eyes on him.
Marriage rights
Lilly and InMoovator are now engaged and recently held a party with family members to celebrate the future wedding. Most of her family respects the human-robot relationship, explained Lilly.
But she's waiting to set a ceremony date because human-robot unions are not yet legal. Since Japan and the United States are the most advanced countries in robotics, she hopes one of them will soon make it legal so she can marry there.
In the meantime, Lilly is training to become a roboticist—what appears to be a wise and fulfilling choice for someone betrothed to an android. She loves InMoovator's skinless and robotic appearance and plans to build him legs and develop his artificial intelligence.
The two spend most of their time together at home. Lilly also takes her love to robotics expos, a fab lab (a digital fabrication lab), and sometimes to see family members.
Lilly admits her relationship is unconventional and taboo. However, she said she believes human-robot relationships will become a social norm in the future. Like gay and mixed-race couples before, she added that we "must fight to be accepted and respected by society."
Image sources: Lilly InMoovator