Breast Augmentation App Lets You Visualize Your Body with Implants Before Surgery
New tech to help women make more informed choices.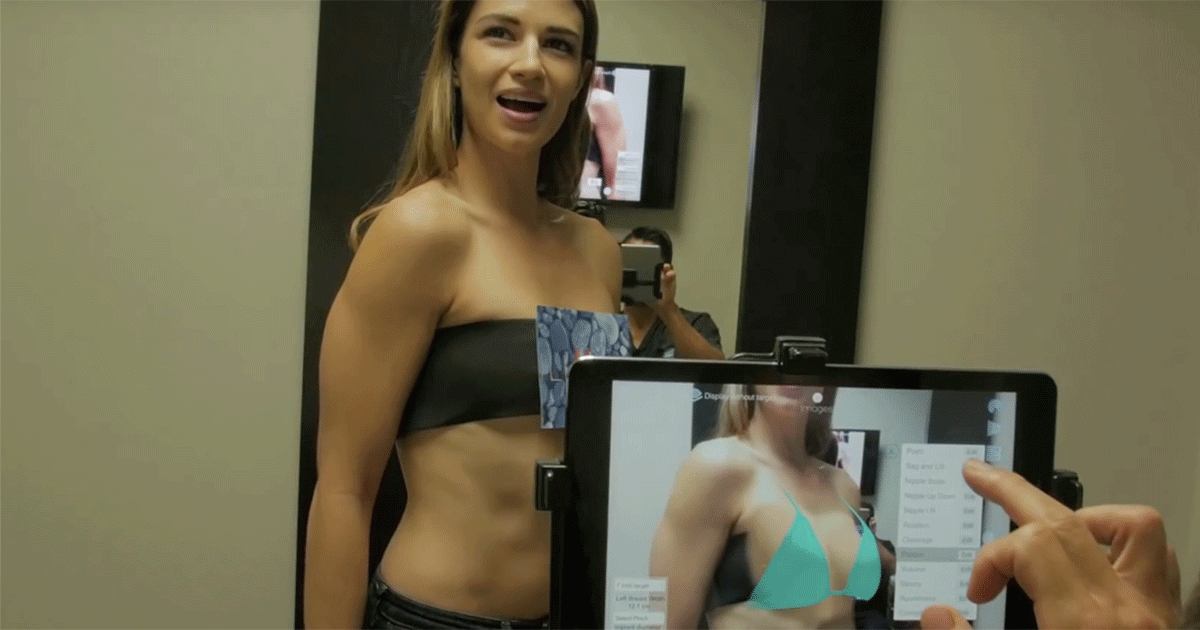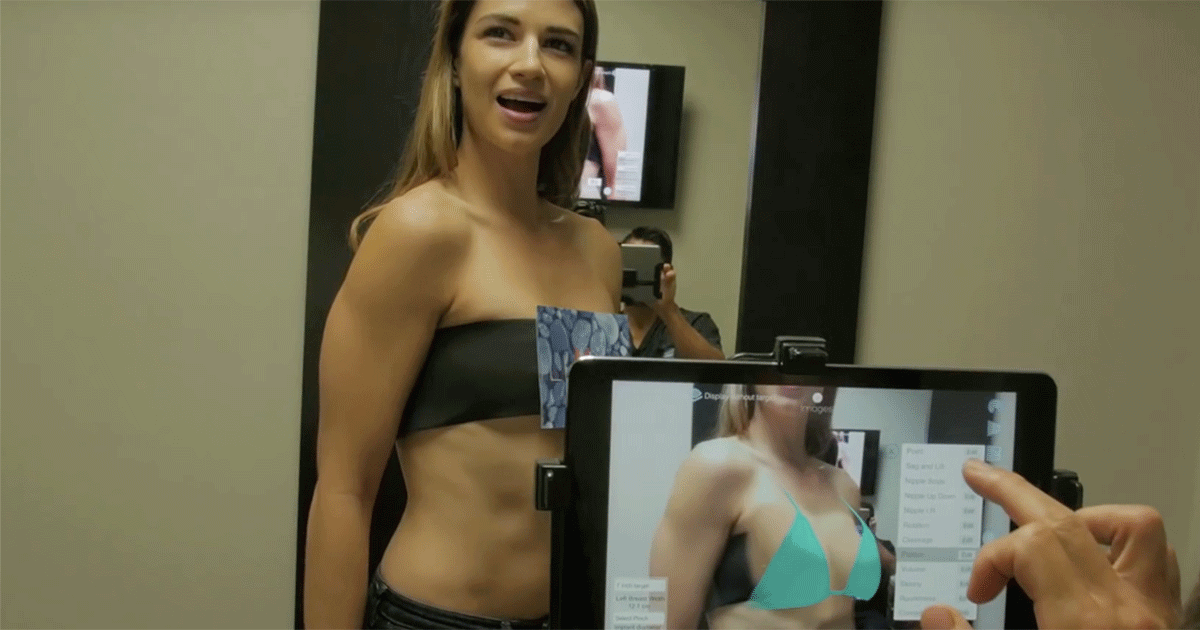 Many cultures view breasts as an important part of sex appeal. So for many women, the decision to undergo breast augmentation surgery can be life-altering one.
Even with recent developments in medical science, an error in selection can mean repeated corrective surgeries—and more than likely years of emotional difficulty dealing with the fallout of a botched procedure on such a highly sexualized pair of body parts.
Considering how sensitive breast augmentation surgery is, it's remarkable it's taken this long for someone to create a way for women see how different breast types might suit their bodies getting on the operating table.
Thankfully, Ethan Winner has come along and created Illusio, an augmented reality app that allows women to actually test out which breast shapes and sizes flatter them most or fit their beauty ideals. The app is currently on Kickstarter as part of a campaign to raise $50,000 by Dec. 14.

As reported by Ozy, Winner was inspired by his wife's desire for breast implants—and the lack of ways for her to realistically visualize her possible new form.
While there are other apps of this type, Illusio is unique in that it is designed to be only used by plastic surgeons.
After photographing a patient with the app, the doctor can then show the patient a much greater—and more realistic—range of options, including size, shape, and placement.
Illusio is also planning on upgrades in the near future. They will also give surgeons ways of showing patients the possibilities for other forms of cosmetic surgery such as facelifts and tummy tucks.
The creation of Illusio is an extremely important step, showing that cosmetic surgery innovation isn't just about new materials and techniques.
Rather, it's about the ultimate goal of these types of procedures: to give patients a way to make informed and realistic decisions—and be treated with respect and sensitivity.
Image source: Ethan Winner