5 Advantages of Online Dating
Why searching for love and romance in the digital world is worth a shot.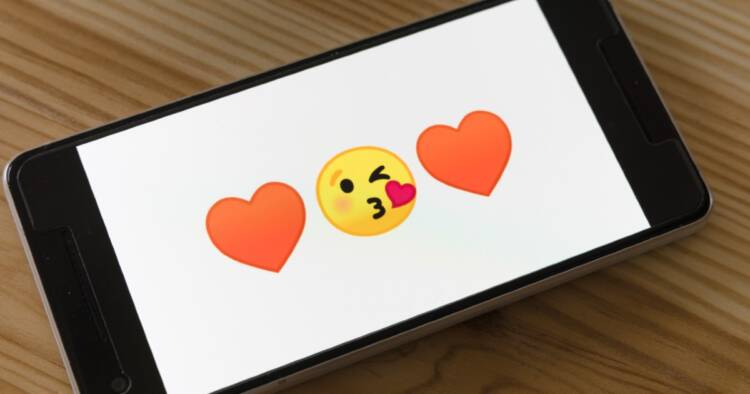 Online dating is a booming industry, with over 90 million active users and $2 billion in annual revenue.
It's also one of the best ways to meet people today: research shows that couples who meet online are more likely to marry than those who meet offline. Not just because it's convenient — but because it has some significant advantages for meeting quality matches. So here are five of the most not-so-obvious benefits of online dating.
It's overflowing with singles
Online dating gives you easy access to a pool of singles that would otherwise be impossible or impossibly time-consuming to meet in person. With sites like eHarmony, Match, OkCupid, and many more, what once took months to accomplish offline can be done in minutes online. You can even connect with local users who don't live near you by utilizing Google maps search on some sites.
The whole process takes significantly less time than going out to a crowded bar or club, where you'd have to wade through crowds just looking for someone interesting enough to talk to as much as talking to them at all. It's easier with online dating websites, plus there are no awkward moments when you both realize this wasn't what you were looking for.
It's safer than going out to bars
Hooking up is easier than ever before. According to the National Crime Victimization Survey, there are about 207,000 rape and sexual assault cases each year. Dating websites like RSVP give you the ability to search for local singles who live in your neighborhood so you can connect with people IRL (in real life) without having to brave crowded bars or nightclubs where predators lurk—and it's free! They also offer members 24/7 customer service that will even tell you about events happening in your area. With tens of thousands of users online at any given time, finding someone with the same interests as yours is easy—the hard part ( as with any dating site) is sifting through the thousands of users to find someone you like.
You can filter for specific hair types and facial features
It's a challenge to find a date that fits your needs. Luckily, dating sites let you filter matches based on specific physical characteristics, whether it be eye color or hair color and length. So if you're looking for someone with brown hair and blue eyes, you can search for those traits specifically, as well as make sure the women in your area live near you by using Google maps features from these sites. Better yet, use niche dating websites where people share your unique interests—whether they're super specific or broader! You'll never have to worry about going out with someone whose political views don't align with yours again.
Your odds of finding 'the one' are much better
According to Cornell University research, couples who meet online are more likely to make it last than other couples. They also tend to be happier and stay together longer (when they do get married). And it makes sense: when you know what you want in a partner (i.e., someone who shares your interests or comes from the same background), it's way easier to find that person online. It can be even worse if you're looking for love in a place like NYC, where millions live there and a few hundred people at bars or nightclubs who might be single.
It's a great way to meet people of different ethnicities or religions
Not everyone is on the same page when it comes to religion or ethnicity. But more and more people are open-minded today—they want love too! This can make online dating seem like a safer bet for finding someone who has similar values, beliefs, backgrounds, and skin color! It's easier than ever to find someone you're compatible with these days, whether you're looking for singles of different races or religions. Just pick the sugar daddy app that caters to what you're looking for. You'll date smarter instead of harder with an understanding that there is plenty of fish in the sea—and you'll have fun doing it.
Conclusion
If you're tired of trying to find love in all the wrong places, give dating sites a try. You'll have better luck finding "the one" when you're able to filter your matches by hair color and facial features instead of just blindly showing up at a bar after bar, waiting for Prince Charming to show up (and paying for his drinks while there).
Online dating is also safer and more accessible than ever before: if something feels creepy or sounds too good to be true on a website, that should be a red flag. The advantage of online dating sites like RSVP is that they can help you vet people who look friendly (but may not actually be) and who may send messages with shady intentions. You can chat with them, see who messages you first and make sure to adhere to the No Strings Attached rules before actually agreeing to meet someone in person. If they seem like a creeper or don't want to honor your request for no contact (or if it's late at night), don't agree to meet with them! At least you can rest easy knowing that true love is just around the corner—you just need to find the right dating site that caters to what you're looking for.