Play Vulva Bingo and Meet AI Robots at Sx Tech's Virtual Event This Friday
Attendees can enjoy 3 virtual rooms, 6 panels, games, and even giveaways—all for free.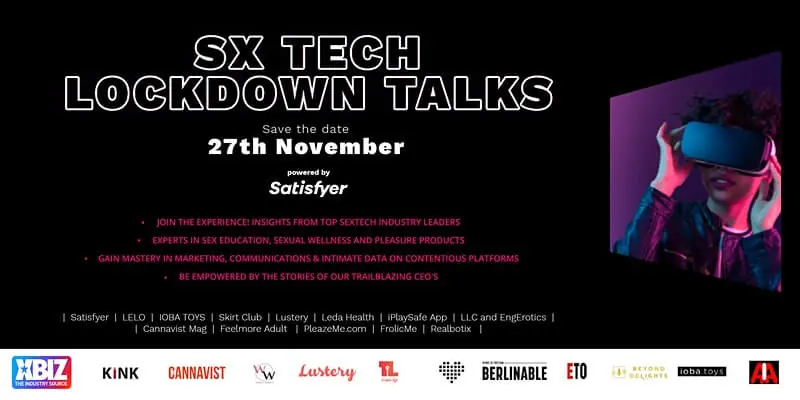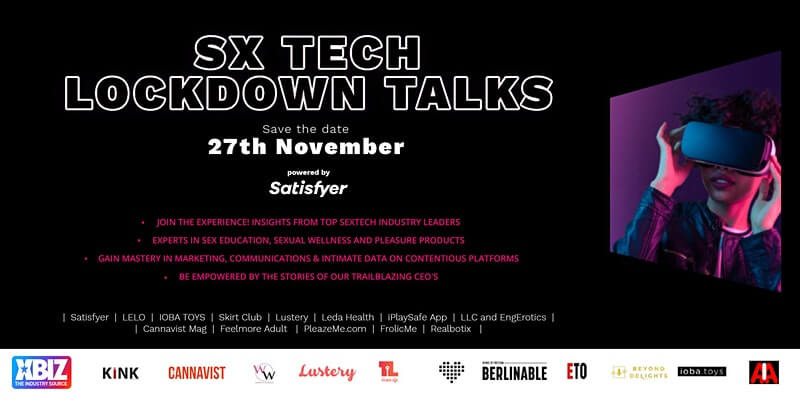 If you're a member of the industry, or merely curious about the current state and possible future of sextech, then mark this Friday on your calendars!

That's when European-based sextech organization Sx Tech is hosting the next installment of its virtual lockdown talk series. The free event will feature experts on remote and immersive sexual technologies from 9 a.m. to 3 p.m. Eastern Standard Time.
Among the sextech leaders participating in the all-day event include Soumyadip Rakshit, CEO and co-founder of MysteryVibe; LELO's Global Brand Manager, Lucija Mlačak; Jas Bagniewski of Lover.io; and sextech industry attorney and podcaster, Maxine Lynn, to name just a few.
A day's worth of speakers, presentations, games—and a sexbot
The online event will kick off with Sx Tech's founder and CEO, Ola Miedzynska, sharing the virtual stage with a special guest star: one of Realbotix's own Harmony AIs.
Half an hour later, on the Immersive Sexual Playground Experience track, attendees will have an opportunity to interact with a KOKESHI, a "medical-grade pleasure doll" also running the Harmony artificial intelligence software.
The lineup will continue with panels on how to overcome relationship and intimacy challenges during the pandemic; sexual wellness and CBD; community platforms; as well as a panel hosted by trans activist and toy designer Buck Angel on sex advocacy and social media marketing.
You will even have the change to try your luck playing an artful game of vulva bingo!
A perfect way to stay sextech informed during the pandemic
This Friday's event is going forward after the originally planned event set to take place in Berlin was canceled due to COVID-19.
While sure it won't be quite the same as physically attending the Berlin show, virtual experiences like these still have a lot going for them. They have the ability to host various speakers and audience members from all over the world along with real-time sextech play sessions.
Virtual events are are arguably more accessible in genernal, and this one in particualr has the bonus accessibiity perk of being absolutely free.
So if you want to learn what's up and coming in the sextech world and take part in what will undoubtedly be a rollicking good time, head over to Eventbrite to register.
Image sources: Sx Tech