'Decolonising Contraception' Is Fighting Racism in the Sexual Health Industry
This organization aims to undo the lasting effects of colonization.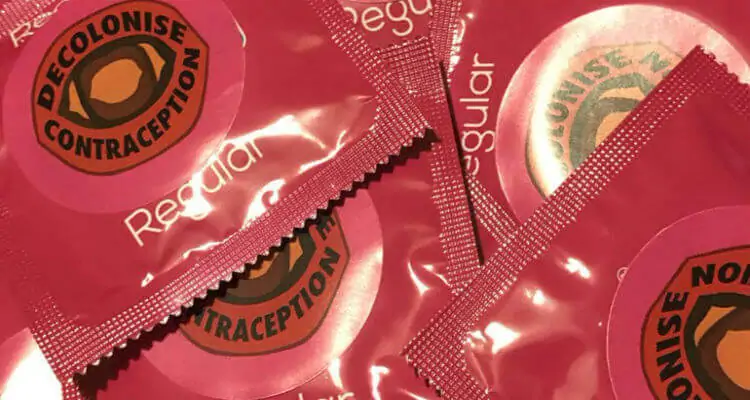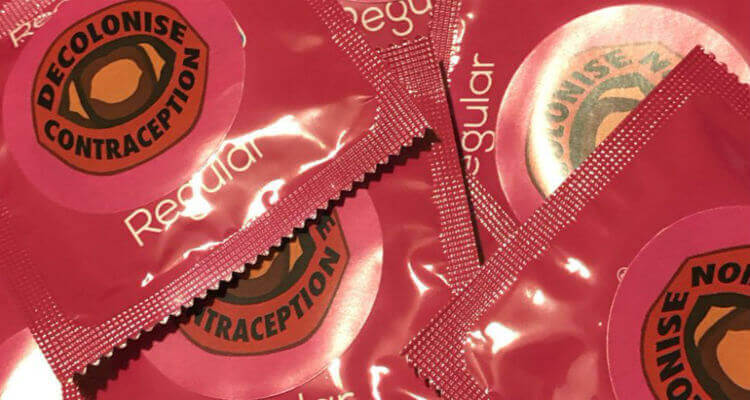 Decolonising Contraception is an organization and a global movement aiming to raise awareness, improve education, and increase access to quality information about sexual and reproductive health. In particular, it focuses on racial groups and minorities that have historically been excluded and discriminated against because of colonial influences.
The organization was formed in 2018 by people of color working in the health sector who believe "decolonising is not just an academic idea but a solution in helping address the huge health inequalities present in sexual and reproductive health."
Decolonising Contraception holds regular events, primarily in the UK, such as workshops, discussion panels, and meetings to spread their ethos. The group is also involved in consulting on and publishing research and policy, as well as helping to build a community within the health industry that provides what the organization refers to as "collective care."
So, what is decolonization?
To understand how decolonization in this context might work, it's important to first understand how sexual health has been impacted by colonization.
Dr. Annabel Sowemimo, one of the founders of the organization, told FutureofSex.net:
The effects of colonialism are difficult to measure but we still haven't overcome them. So much of what we take for granted is based on racist science and ideologies started by colonialists. For example, sexual stereotypes are often linked to race-based science which was used to justify oppressing or sexually exploiting people. We see these stereotypes in the porn that people consume today.
Colonization of sexual and reproductive health services has typically targeted the poorest and most vulnerable members of society.
One often-cited historical example of how contraception was colonized is that of forced sterilization (of both men and women) in Nazi Germany as a means of population control.
The organization's website states:
Decolonisation is seeking to undo some of the effects of colonisation. This means addressing the additional barriers some groups face to accessing health services, addressing the idea that some groups have more reproductive rights than others, dismantling the gender binary and colonial heteronormative practice and much more.
When asked about the hopes for the future of decolonized sexual and reproductive health, Sowemimo said that "everyone should be aware of how these things have impacted and continue to affect the sector. There's a lot of work to be done for communities as well as amongst those working in SRH. This starts with early education on how sex has been framed amongst some cultures and interrogating our beliefs about some groups, for example, [that some groups are] hyper or hypo sexual."
She said that in an ideal future "there would be a much more nuanced approach to how changing services disproportionately affects minoritised groups."
How to get involved
Breaking down the opportunities for involvement, from changing our own attitudes through to physically volunteering, Sowemimo said:
Decolonising has become a buzzword but essentially the movement is about understanding how our world has been affected and continues to be affected by coloniality and imperialist ideologies, [and asking ourselves] how we can stop replicating these very harmful models.
"Anyone can build knowledge on how coloniality has shaped their thinking and try to interrogate that," she continued.
In relation to [the organisation] Decolonising Contraception, attending our events to learn more and supporting our work for black and people of colour is one way of readdressing the balance. We work across three areas doing public engagement work, academic and policy work, and establishing a community of those in sexual and reproductive health. We just want to start doing things differently. So there is a lot going on!
Members of the organization have shared their varied experiences and motivations in joining the movement.
Dr. Liza Wonga cited the increased likelihood of dying during childbirth for people of color, and a need to address the issue, as one reason for joining the organization. Josina Callist pointed out the freedom the organization offers in discussing decolonizing sexual health openly.
The simplest way to get involved, particularly from abroad and without any health industry association or qualifications, is to donate via the website and follow the team on Instagram and Twitter to help build their profile and share their message.
For those in the area who want to get involved in the day-to-day, contact the team via email to find out more about how the multidisciplinary team with individual interests share the workload in different ways.
Sowemimo also revealed an upcoming event for which the team currently seeks volunteers:
We are launching the first sexual health and wellbeing festival for black and people of colour next year on Saturday 18th April—there will be more details on our website soon but we are looking for people to volunteer, run workshops and do panels.
Image sources: Decolonising Contraception