Everything You Need to Know About Treating Erectile Dysfunction with Cialis Tadalafil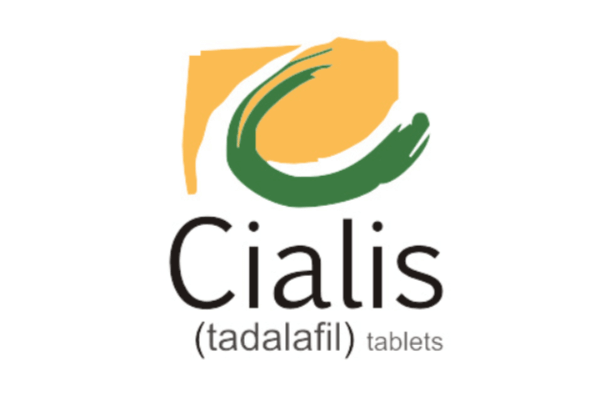 Precautions, dosage, and other important information about the medication.

Cialis Tadalafil is used for treating erectile dysfunction (ED) caused by stress and anxiety, by increasing the rate of blood flow to the affected organ. Tadalafil is also used to treat symptoms of benign prostatic hypertrophy, and pulmonary arterial hypertension under the trade name Adcirca. It helps to reduce symptoms of benign prostatic hypertrophy: difficulty in urination, urge to urinate frequently and especially in the middle of the night.
This medication belongs to a class of phosphodiesterase-5 inhibitors, and it inhibits the production of a phosphodiesterase-5 enzyme which destroys cGMP in the blood. cGMP is primarily responsible for the duration and erection of the penis; by regulating the amount of blood that enters or leaves the penis. However, Tadalafil does not cause arousal and must be used with caution under strict supervision from a physician.
It also reduces the symptoms of benign prostatic hypertrophy by relaxing the smooth muscles of the prostate. Mind you; this medication causes vasodilation of the blood vessels. This can lead to hypotension and numbness or tingling feelings in the arms and legs. Furthermore, Cialis Tadalafil can lead to cases of priapism—a prolonged erection of up to 4 hours.
Precautions
It is inadvisable to take this drug without consulting your physician. Most of these medications come with strict manufacturer's instructions and may lead to severe side effects when misused. Cialis Tadalafil is no exception, and it requires a doctor's prescription before using it. The medicine may react with drugs containing nitrates, such as nitroglycerin, isosorbide dinitrate, and isosorbide mononitrate, leading to unsafe drops in blood pressure.
Taking Cialis Tadalafil with drugs like Riociguat may lead to hypotension. Furthermore, contact your physician if you are allergic to phosphodiesterase-5 medicines or Adcirca. Patients with hypersensitivity to phosphodiesterase-5 medications may develop hives, rashes, difficulty in breathing, and swelling of the tongue, lips, and throat. Mind you, this drug only maintains an erection, and cannot cause an erection like Viagra.
Moreover, you should know that the active ingredients in this medication linger on in the body for about 48 hours after use. The active ingredients can remain longer if the liver and kidney are not functioning properly. Moreso, users with weak hearts, should use this drug with caution since it puts a strain on the heart during sexual intercourse.
Those with liver and kidney problems, pulmonary hypertension, low blood pressure, heart problems, such as irregular heartbeat, heart failure, or heart attacks, should take this medication with caution. Lastly, do not take Cialis with Adcirca.
Instructions on taking
Although Cialis Generic belongs to the same group as other ED drugs like Viagra, Staxyn, Levitra, its formulation and effects are different. Unlike the other medications which last for 4 to 6 hours, Tadalafil can last for up to 36 hours. Furthermore, it takes effect quicker than other ED drugs with an onset time of 30 minutes.
There are two modes of taking this drug; when needed, or it may be taken in lower doses every day. The typical treatment for on-need usage is 10mg, though doses of 20mg are also used. However, a dose of 2.5mg is recommended when used on a daily basis.
A daily dosage of Cialis Tadalafil is effective in improving erectile dysfunction over a long time. The doctor may recommend a daily dose of 5mg if 2.5mg is ineffective. You should also know that there are no food restrictions for taking this medication—it can be taken with or without food. Grapefruits react with Tadalafil in the bloodstream. Grapefruits increase the blood plasma levels of this drug, So, it increases the side effects.
Cialis Tadalafil reduces blood pressure. Hence, a combination with alcohol can amplify its effects. Combining this medication with alcohol increases the risk of heart palpitations, dizziness, light-headedness, and headache. ED drugs should not be used with nitroglycerin or other medications containing nitrates since the combination can lead to severe side effects.
Dosage to take
It's advisable to consult your doctor before taking this medication since it comes with various instructions and intricacies when used with other drugs. As mentioned earlier, there are two modes of dosage for Cialis: the on-need basis for erectile dysfunction is 10mg. This is taken before sexual activity.
Although, the dose can be decreased to 5mg or increased to 20mg, depending on the tolerance of the user. The recommended one-off dosage is 2.5mg at the same time every day, without regard to the time of sexual activity.
For the treatment of benign prostatic hypertrophy, a starting one-off is 5mg at the same time every day. Lastly, this drug can be used to treat both benign prostatic hypertrophy and erectile dysfunction by using a starting dose of 5mg daily.
Side effects of Tadalafil
All medications come with different sets of side effects. So, remember to consult your doctor or pharmacist before using Cialis or Adcirca. These include indigestion, headache, muscle ache, back pain, flushing, and runny nose. Most people experience back pain about 12 to 24 hours after using this medicine.
Rare but serious adverse effects include an erection that lasts for more than 4 hours, sudden loss or decrease in vision, sudden loss or decline in hearing ability. Remember to contact your healthcare provider if you experience this symptom.
Interaction with other drugs
PDE5 Inhibitors like Cialis Tadalafil can cause low blood pressure when used with drugs containing nitrates. Therefore, medicines containing nitrates should not be used for at least 48 hours after using this medication. Using nitrate drugs within this period can increase the risk of hypotension. Some types of antibiotics like Erythromycin, Clarithromycin, and Telithromycin can interact with Cialis.
Therefore, it's best to always update your pharmacist or doctor on your current medical conditions before medication. Drugs like Riociguat can also interact and affect Cialis since they are both used for treating pulmonary arterial hypertension. Cialis Tadalafil is mainly metabolized by the hepatic CYP3A4 enzyme system. Therefore, any drug that interferes with this enzyme system can shorten the lifespan of Tadalafil in the body.
Image sources: pichumani