This Donut-like Sex Toy Aims to End Painful Intercourse
Intimate wearable customizes penetration depth with modular design.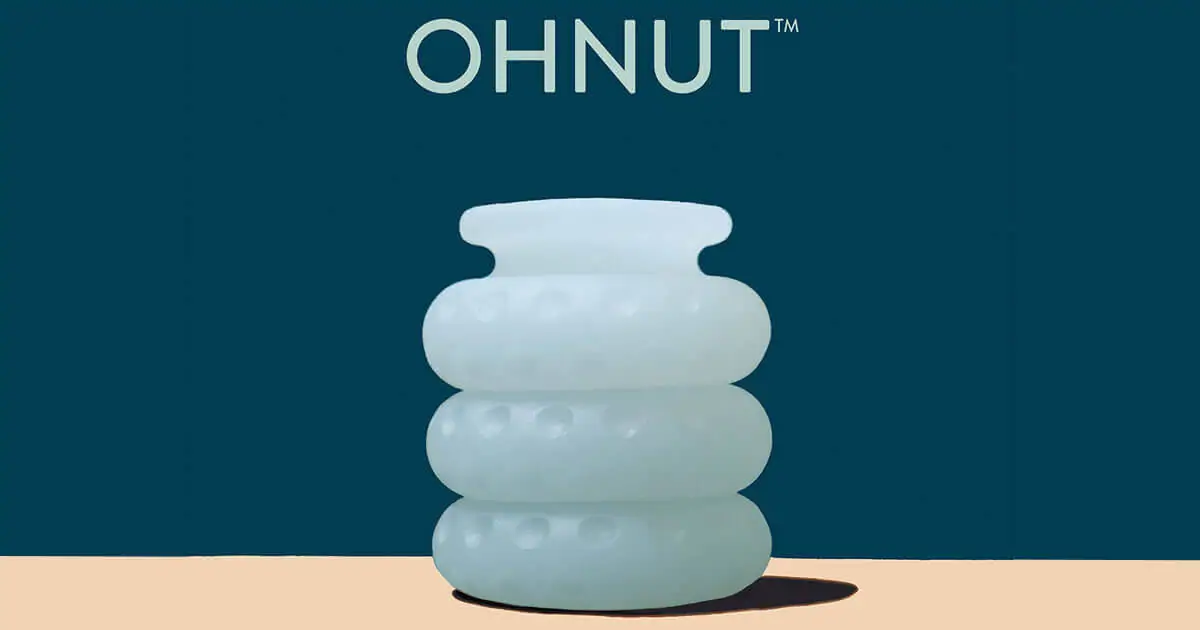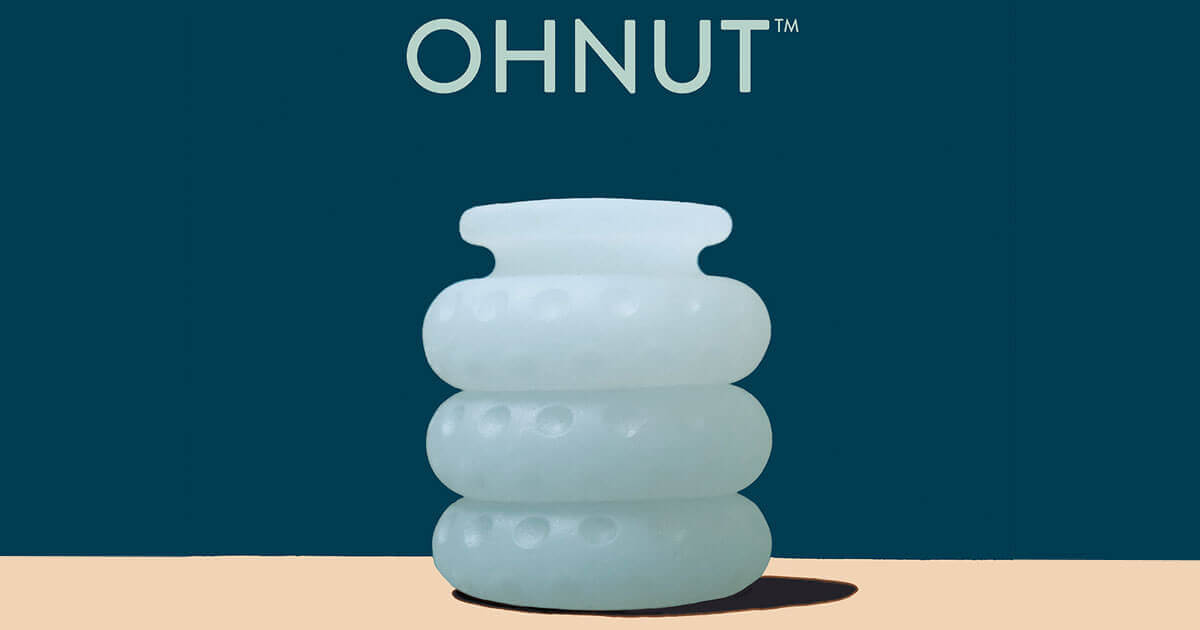 For many women, penetrative sex can simply be too uncomfortable or outright painful to enjoy. says
But Emily Sauer claims to have a solution with her intimate wearable called Ohnut and is currently seeking crowdfunders to back her Kickstarter campaign.
Modular design
According to Sauer, the Ohnut device "customizes the depth of penetration" by using linking and compressible ring modules meant to be placed around the base of the penis or other objects during sex.
Think of it as a "skin-safe polymer blend" ring that joins together other rings in order to create the ideal, and discomfort-free, length for penile or sex toy penetration.
Solution to dyspareunia?
Sauer's project stems from her 10-year battle with dyspareunia, the medical term for painful intercourse.
According to the Ohnut press release:
"She refused to recognize it as a real physical (let alone emotional) problem. She defined herself as confident woman and a desirable partner – being 'melodramatic' about pain wasn't in her nature. Though looking back, it didn't even occur to her that a solution could exist. For Emily, painful sex during deep penetration was something she accepted…but never really got used to."
Fortunately, she did discover a possible solution and, after trial and error, invented the Ohnut, which she says has gained the support of healthcare professionals. They include surgeons, pelvic floor physical therapists, and sexual health educators. Several cancer research centers have also contacted the team to find out how to offer the Ohnut to patients, states the press release.
Perks for backing
As of this writing, the Ohnut is at $33,645 of its all-or-nothing goal of reaching $50,000 by June 14.
Like most Kickstarter campaigns, backers can get some nice perks, though you won't be able to get an actual Ohnut to try out for anything less than a $58 pledge.
Hope for the future
The Ohnut is exciting on many levels. It could give women with dyspareunia the opportunity to enjoy penetrative sex without pain or discomfort.
The project is also another sign that female entrepreneurs in sex-related industries are continuing to gain ground.
It looks like Vagina-nomics, which is the trend of more women getting into sex tech to create products for women, is still booming and on the rise!
Image sources: Ohnut