I'm a Sapiosexual — Here's Why I Dislike Dating Apps and Social Media
Hook-up culture, a byproduct of social media, makes it difficult to establish genuine connections.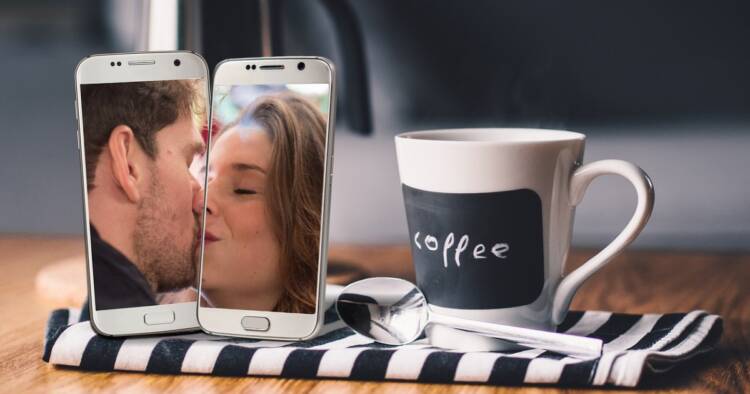 Although dating apps and social media allow us to connect with people around the globe, they have also left a trail of negative effects. For instance, social media has emerged as one of the top tools used to promote and facilitate hook-up culture.
As a sapiosexual, I have noticed that social media and dating apps have made it challenging to establish genuine connections with people offline. I believe that people are more concerned with what's trending and how many "likes" they are getting online, than they are with creating authentic relationships.
Hook-up culture may work for some, but for sapiosexuals, who need genuine mental and emotional connections in order to feel attraction, it makes dating almost impossible.
Social media and hook-up culture
The filtered, limitless nature of social media has changed how many of us view relationships. According to Social Media Today, "'Hanging out' is the new norm, because people are presented with an endless supply of new options at the touch of their fingertips."
Social media seems to be contributing to a culture that places a low value on long-term commitment. Rather than form meaningful connections, many people would rather live in the moment and explore their almost endless array of hook-up options.
Attention spans are shorter
Social media is also arguably shortening our attention spans. Those who are young and developing are especially prone to this issue.
For instance, "sidebarring" is a new dating trend among Millennials. This increasingly common behavior involves moving someone to the so-called side, to focus your attention instead on someone or something else. It can occur in person or virtually and typically involves the use of technology.
"Sidebarring" seems to be a side effect of smartphones and social media. People are so distracted by what's going on on their phones, tablets, and computers, that they ignore what's going on in their everyday lives.
Desire for instant gratification
Social media has also contributed to our collective desire for instant gratification. Rather than needing to go out into the world and forge genuine, sustainable connections, we can find everything with the click of a button. And this, unfortunately, applies to our relationships as well.
The use of social media and other technology includes ads, alerts, and other tactics that are designed to attract our attention and distract us from reality. Instant feedback from our technology contributes to an overall culture that values instant gratification over lasting meaning.
Unfortunately, this affects the way we connect with each other. These days, some people are more likely to turn to social media for validation and to find their next relationship, rather than trying to repair or sustain an existing one.
Sapiosexuals are negatively impacted by hook-up culture
I have identified as a sapiosexual since before I heard of the term. For as long as I can remember, I have always preferred to deal with those I felt I had a mental connection with.
While I fully respect everyone's right to live as they see fit, I can't help but observe the fact that I frequently encounter people who seem intent on keeping all of their relationships on the surface.
Since hook-up culture became more acceptable, people can write off random encounters as just part of "getting to know" someone. Unfortunately, this line of thinking doesn't work for someone like me. I end up terminating a lot of potential situationships before they even begin, because I get turned off when someone is too sexual too soon. 
The bottom line
In the end, although it can get (sexually) frustrating, I am fine with things being the way they are. Social media also allows me to lurk and find out if someone is even worth my time before getting invested. As a sapiosexual, I would much rather be alone than spend five minutes talking to someone who will never value me or my brilliant mind. 
Nevertheless, much like flip phones and dial-up internet, the future does not seem to favor those of us who prefer to make our sexual connections the old-fashioned way.
Image source: jokerleber, geralt, natureaddict