Sex Robot-based Dating and the Path to Your Ideal Relationship
Musings on state-of-the-art sex tech for bed-hoppers and love-seekers.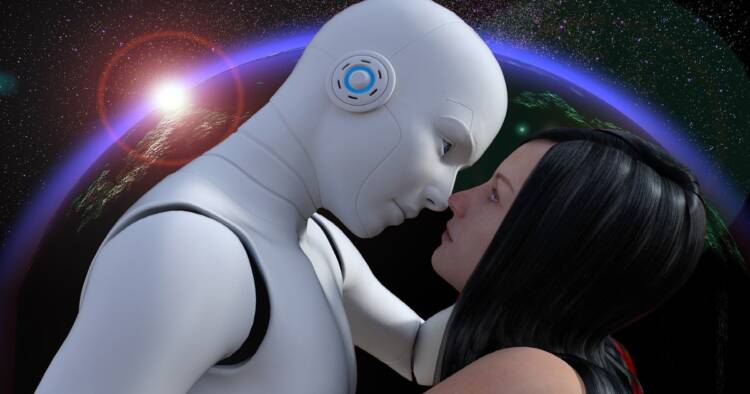 John is a middle-aged professional male who has been separated for about two years after a 10-year marriage. He is a busy person and lives in a small town.
John doesn't have much time to interact with others or make friends. His support network is also limited. He has tried dating online, but that hasn't gotten him anywhere.
Out of boredom and loneliness, he sought the services of a call girl, Casey.
John and Casey have met a few times, and John thinks she is great. When together, they connect not only sexually, but emotionally, too.
Though John knows Casey's job is to make him feel good, he has developed feelings for her. He gets jealous anytime he thinks of other people that she engages with. He thinks about her all the time and has spent thousands on vacations and gifts for her.
John is trying to ignore these feelings because he worries that she is only sticking around for his money, but it isn't working. He is reluctant to stop seeing Casey as she checks all of his boxes and fulfills his needs on multiple levels.
She has everything he has ever wanted in a woman. John is in love, and everything seems real. Sexual attraction. The emotional connection. The hitch? Casey isn't your ordinary girl. She's a sex robot programmed to make John happy.
Sex robot-based dating is closer than most people think
I know the story above smells like a futuristic and romantic sci-fi novel, but the truth is that such sex robot-based dating is closer than most people think.
It's particularly relevant now, in a time when it's difficult to find the perfect partner (divorce and separation cases are at an all-time high), and technology is evolving rapidly.
The evolution of sex tech, particularly robot-based dating and companionship, won't slow down anytime soon, as is evidenced by growing social acceptance of diverse forms of intimacy.
Government-sanctioned unions
Unions or associations once unimaginable between people of the same gender or different races are now sanctioned by the government.
Similarly, those not ready to marry can plan sexual escapades that were unthinkable 100 years ago, using applications invented in the last several years. That is how fast the world of sex is changing.
Various kinds of intimacy
Over the next few years, various ideas, including humanity, will continue to be redefined.
Marriage will evolve into various kinds of intimacy, gender will change its meaning, and self-fulfillment in terms of sex will change so as to suit different tastes and improve human relationships.
This includes bringing robots into our emotional and social life.
We will see a shift in how people make intimate bonds and form families. State-of-the-art tech for bed-hopping and new ways to settle down will be common.
Embracing our counterparts
Robot relationships are not fake, exploitative, or kinky. Actually, they give human relationships and wellness a vital boost.
On the other hand, critics claim that dating robots is illusory and fake, just perceptual notions imposed on us by profit-driven companies. They do not see how robots will represent real people, especially women, and the consequences of their use in society.
Well, while I believe these concerns hold some water, they are lagging behind when it comes to the new look and capabilities of "Casey." They also overemphasize the downsides and then overlook how robots could enhance or complement existing human relationships.
Image source: Pete Linforth, Wolfgang Eckert