Canada's Newest Sex Doll Brothel Faces Stiff Competition [UPDATED]
Old bylaw stops sex doll rental service from opening in Toronto.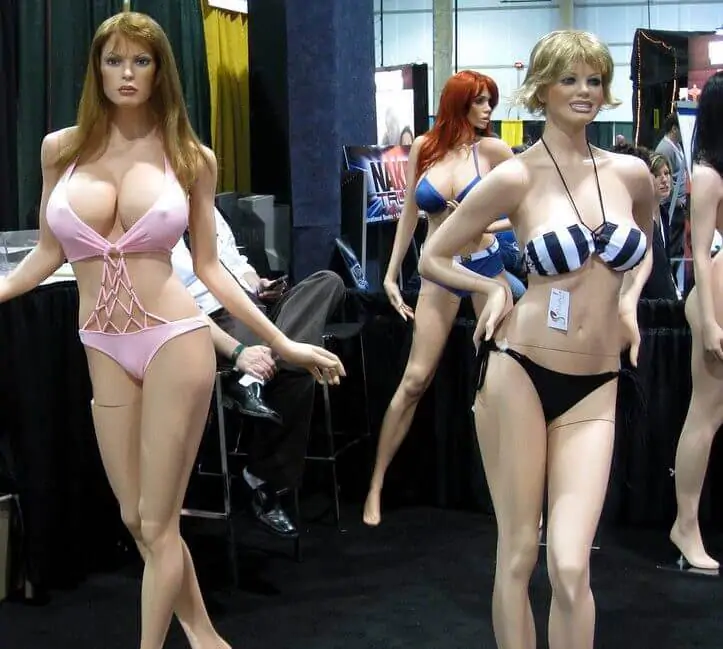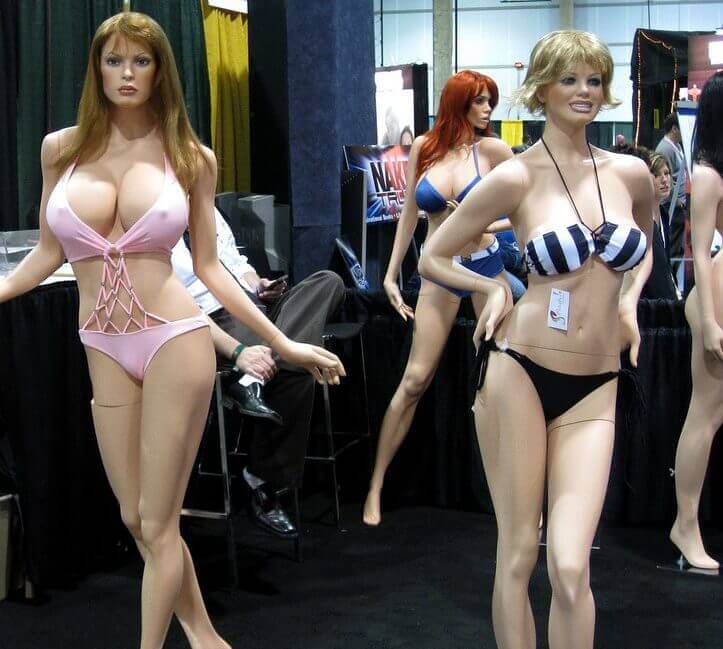 UPDATE: According to reports, the City of Toronto closed down the planned Aura Dolls sex doll brothel in late August.  after digging up an old bylaw against "adult entertainment" in the neighborhood.
Would you prefer Korean beauty Yuki, who's "submissive, innocent and playful," or Colombian seductress Jazmine, the "perfect girl next door?" For just CAD$240 (about US$180), you can spend an hour with both temptresses, doing everything you've ever wished you could do to a human partner.
The escorts, along with four others, are the faces of a new Toronto business called Aura Dolls, which claims to be North America's first sex doll brothel that offers sexual services with the world's most beautiful synthetic women.
According to the company, the dolls' bodies are made of thermoplastic elastomer (TPE) and mimic the texture and movement of human skin. Each of their internal cavities promises its own "unique texture, ridges, and tightness."
Aura Dolls says its vision is to bring customers an exciting way to enjoy fantasies and fetishes without judgment or fear. However, the business owners, who opened after a particularly inspiring visit to Japan where these establishments are commonplace, have decided to remain anonymous.
Discussions about sex robots and dolls often stir up debate on whether they objectify real women, but marketing director Claire Lee isn't troubled by ethical implications.
She told CityNews:
"We try to focus on the fact that since we have this service for men who have these dark, violent fantasies, instead of putting out the urge to act aggressively, they can do something like this which is safe for everyone."
Privacy and safety of customers seems to be the primary concern for the business, which has confirmed visitors will have no interaction with human staff while on the premises (more specifically, saying there won't be anyone there) and little interaction with other customers, thanks to separate doorways leading in and out of the business.
While the claim of being the first of its kind in North America is being disputed on Twitter by Kinky S Dolls (a "rent before you buy service" offering a similar "love doll" experience nearby) and Playmate Dolls (a very similar sex doll brothel in Toronto), Aura Dolls boasts an unmistakable professionalism that will set the standard high in the local, apparently thriving, sex doll service scene.
Falls new by city tv KinkySdollS working in Toronto for over a year @kinkysdolls we are the first

— kinkysdolls (@kinkysdolls) August 26, 2018
The vitals
What: Audra Dolls, a brothel with silicone women
Where:  Toronto, Canada (in North York area; exact address given after booking)
When: Grand opening on 8th September (25% off for the first week) 24/7 thereafter
Cost: $120CAD ($93US) per doll, per hour. Up to two dolls per room.
Why check it out: if we're about to see the first waves of non-human brothels in Western countries, industry regulations will likely follow. This is a time of experimentation, who doesn't want to be a part of that?
Image source: istolethetv