Pleasure for All: Sex Toys and Resources for People with Disabilities
The future of sex tech is inclusive.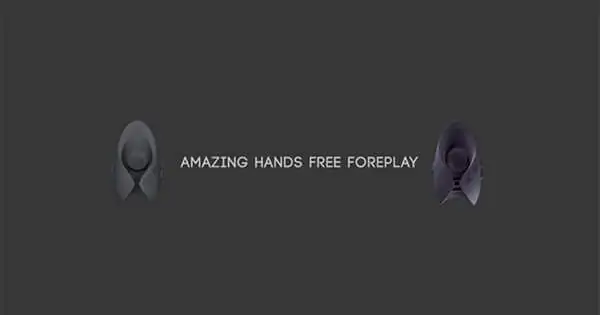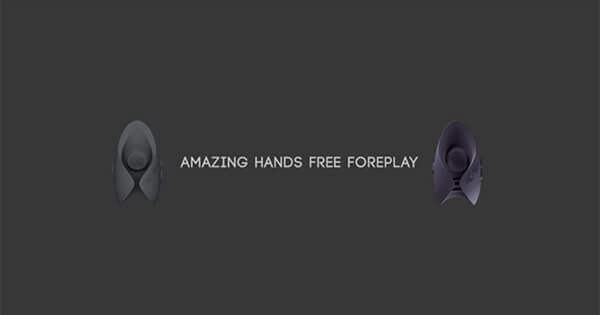 It seems like a simple enough concept: that physical pleasure—sex if you will—is something that every consenting adult should be able to experience.
And yet for quite some time, developers have lagged in creating devices that are either inclusive for people with disabilities or designed particularly for them in mind.
Hands-free pleasure
Sex tech companies are beginning to recognize the need for products suitable for people with various physical abilities.
For example, Pulse by Hot Octopuss is a male sex toy, which is largely hands-free, designed to help men with different forms of erectile dysfunction (ED), including some caused by spinal cord injuries.
Vibration based, the device was designed by Adam Lewis and Julia Margo, extrapolated from similar Danish tech already used for the treatment of ED. For people familiar with the previous Penile Vibration System, Pulse may be another toy of interest to add to your collection.
People with disabilities have also stepped up and begun to circulate information on accessible sex toys, some of which may not have been created at first with a wide range of users in mind. But a few can, with or without some modifications, be suitable for many people with limited use of their hands.
An example is the Autoblow 2, a "Robotic Oral Sex Simulator For Men" launched on Kickstarter that is"partially hands-free." After launching the crowdfunding campaign, creator Brian Sloan began receiving grateful emails from veterans, people with multiple sclerosis, and others who have trouble using their hands for masturbation—even though it appears he didn't initially consider these groups as potential buyers.
Another hands-free device is the cheerily named Humpus [NSFW]. What separates it from others is that it is his-and-hers tech: the same base component that can be configured—how to put this—for penetration or insertion by swapping out attachments. Again, the Humpus has not been marketed for those with disabilities, but it has been noted by people with disabilities as a pleasurable toy with great flexibility.
Sex-positive support societies also offer resources on how to have a fulfilling sex life, countering negative stereotypes that people with disabilities are not sexual. An excellent example is the free online guide "PleasuAble: Sexual Device Manual for Persons with Disabilities," released by the Disabilities Health Research Network in 2009. It includes disability-focused information on everything from fertility to sexual self-image and lists several sex toys and aids
Spinal Cord Injury BC also features a resource page with information on how to enjoy sex after a spinal cord damage.
Unique forms of virtual reality
It's important to note that for people with sensory disabilities, the recent boom in virtual reality could also add new dimensions to their sex lives.
True, for someone who is vision impaired, VR might not have much of an appeal. But soon we'll have more advanced forms of haptic feedback integrated into it, allowing users—even if they can't see the video— to have interesting solo sexual experiences by touch alone.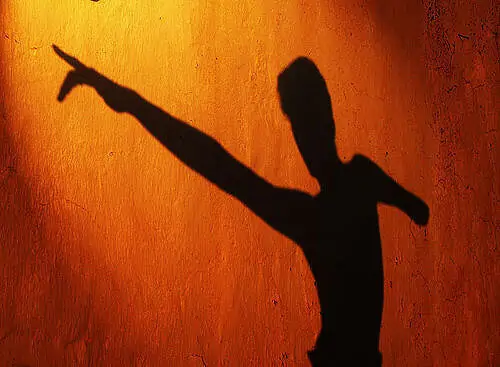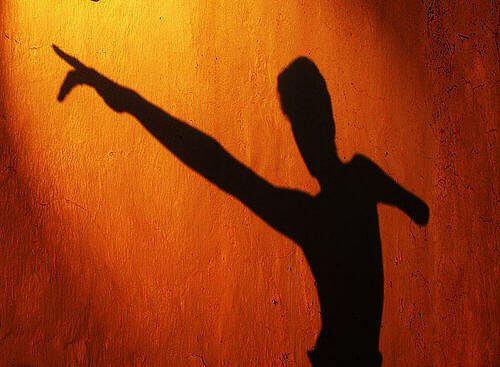 Similarly, for people with impaired hearing, special skin contacts could be used to give the sensation of "feeling" sounds—or add yet another type of sexual sensation to virtual reality.
Even augmented reality (AR), which overlays images onto the user's vision, could be made to be helpful to vision impaired folks by adding descriptive audio to physical locations. Using AR glasses, a sightless person could receive audio, or using the already-mentioned skin contacts, physical sensations of what is occurring around them. Sexually, this type of AR system could even be keyed to a nearby person's body language, giving the wearer erotic information, such as sexual interest, without needing to see it.
For those with physical disabilities, 3D printing will also offer a tremendous range of possibilities. Prototypes of bio-printed body parts already exist, and in the near future, perfectly tailored inanimate prostheses could offer comfort as well as unique sexual options.
We are seeing a bit of this now, with designer prostheses becoming available for amputees. As stylish and beautiful as works of fine art, they give the wearer remarkable mobility and dexterity options. This will get even better with the refinement of neuroprosthetics, allowing replacement limbs to function just like flesh-and-blood body parts, sensing of touch and everything.
Visibility and acknowledgment
That's all for the future. But in the here and now, many have been vocal, and rightfully so, that sex tech developers need to seriously step up in both designing devices for people with a large range of abilities and recognize this untapped market.
It is heartening, though, that some innovative sex tech developers are listening. Everyone has a right to pleasure, who wants it.
Image sources: eropartner, Théo