Handy Stroker Partners with FeelXVideos For ASMR Interactivity
Relax with this innovative combination of sex tech and soothing tunes.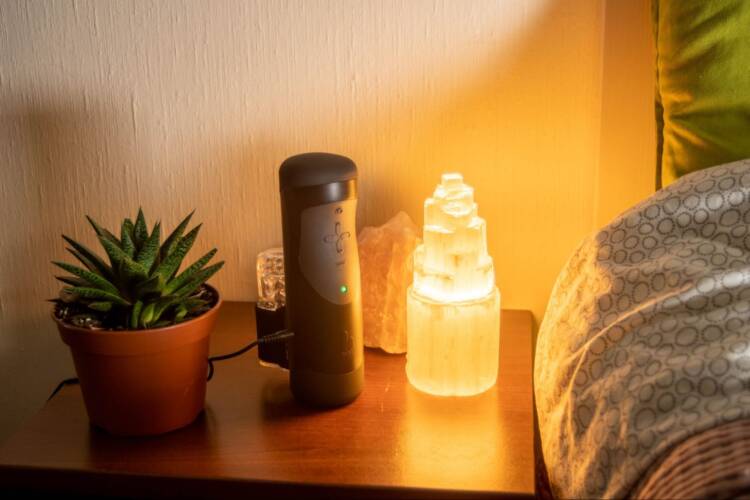 Sweet Tech has announced a partnership with FeelXVideos to create a special ASMR interactive video for their Handy penis stroker.
Popular for its calming or stimulating effect, Autonomous Sensory Meridian Response (ASMR) is said to be triggered by specifically-designed sounds or visuals. Proponents also claim it can cause or enhance sexual arousal, dubbing it ASMRotica. 
In the case of FeelXVideo and Sweet Tech, their cooperation was spurred by International ASMR day on April 9th to release an interactive version.
Hosted by FeelXVideo, its SFW sounds and imagery are coded to cause the Handy stroker to respond, producing a remarkably unique and surprisingly stimulating experience.
To help Handy owners understand interactive sex tech, they've released an ASMR unboxing and set up YouTube video starring adult entertainer Summer Fox. 
In a barely-whispered voice, she demonstrates its various functions. I covered many of these in my recent Handy review for Future of Sex.
For those seeking a decidedly more explicit variety of interactive ASMR, FeelXVideo has hundreds available to check out. They even discuss its appeal and how they're working on delivering more of them to their customers in a blog post. 
Spending time with these or the Handy and FeelXVideo video is the best way to see if ASMR works for you.
Even if it doesn't, it's exciting to see an adult content producer and an innovative sex tech manufacturer teaming up to try something new.
Image sources: Handy