Lovense Drops New Media Player at Perfect Time for Quarantine Sex Adventures
Reviewing the latest and greatest features offered by the interactive sex platform.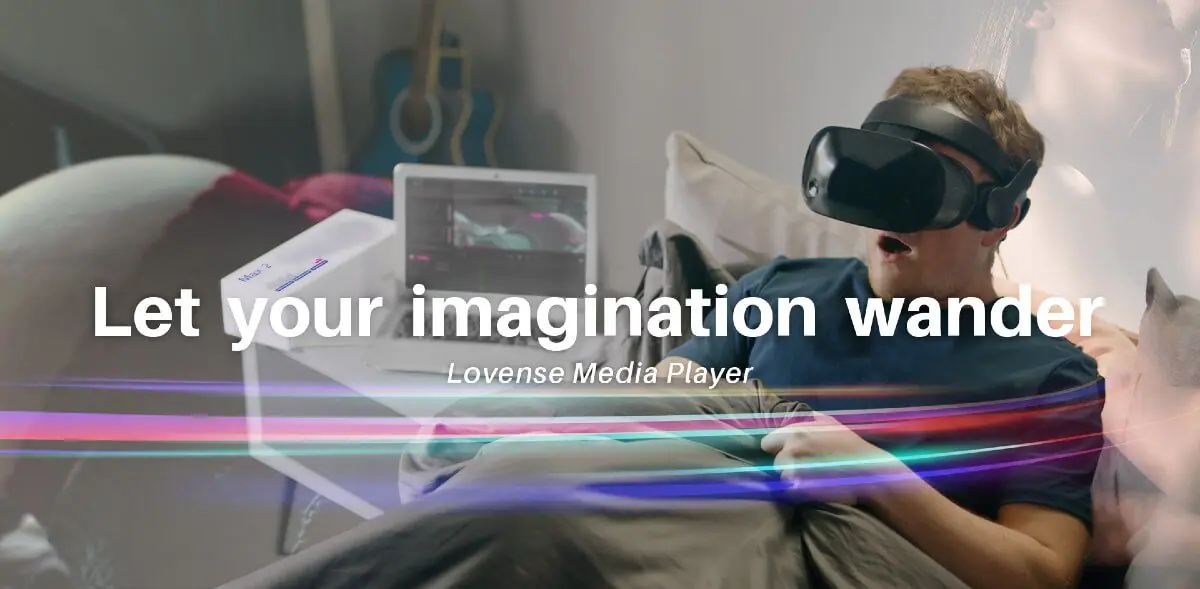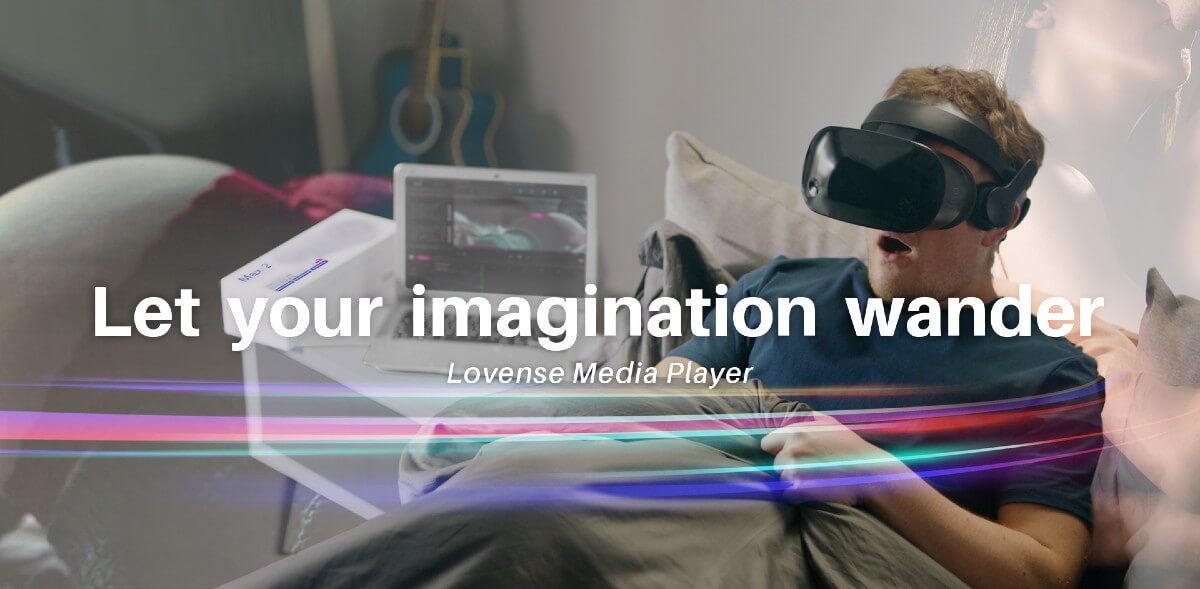 For the past month, I have had the opportunity to test drive Lovense Media Player with Lovense's Max 2 male masturbator.
The sex tech company officially released the interactive media player on Aug 22.
For many of us, the luxury of VR sexual engagement is our autoerotic ideal. But, also, for many of us, it's an ideal we never achieve. Enter Lovense's Media Player.
By innovating a media program that maximizes the potential of Bluetooth technology and device engagement, 2D experiences have 3D potential.
While yes, Lovense's player is VR adaptable, it's in exploring its 2D potential where the magic makes itself apparent.
What is the Lovense Media Player?
Lovense's Media Player is a Windows-based media platform that allows for the blending of remote-synced stimulation to provide a new, exciting level of engagement when watching pornography, home videos, music clips, or favorite movies. 
Expanding the traditional erotic self-pleasure experience of watching 2D videos and VR videos (by using VR kit), your favorite media can be played while synced to any Lovense toys through Lovense Remote App.
Typically, the attraction of self-stroking pleasure devices has been linked to the orifice (anus or vagina), and the texture/temperature of the interior stimulation sleeve.
While certainly eventually pleasurable, the complete lack of humanity involved in the use of a traditional male masturbator was a visible deterrent in me ever purchasing such a device.
However, in both opening up access to my sex aid for external Bluetooth control, plus, enabling video and musical enhancement, it has quickly become a preferred method of sexual pleasure.
Yes, if you're a tech novice, it's a lot of work. First, you download and install the media player.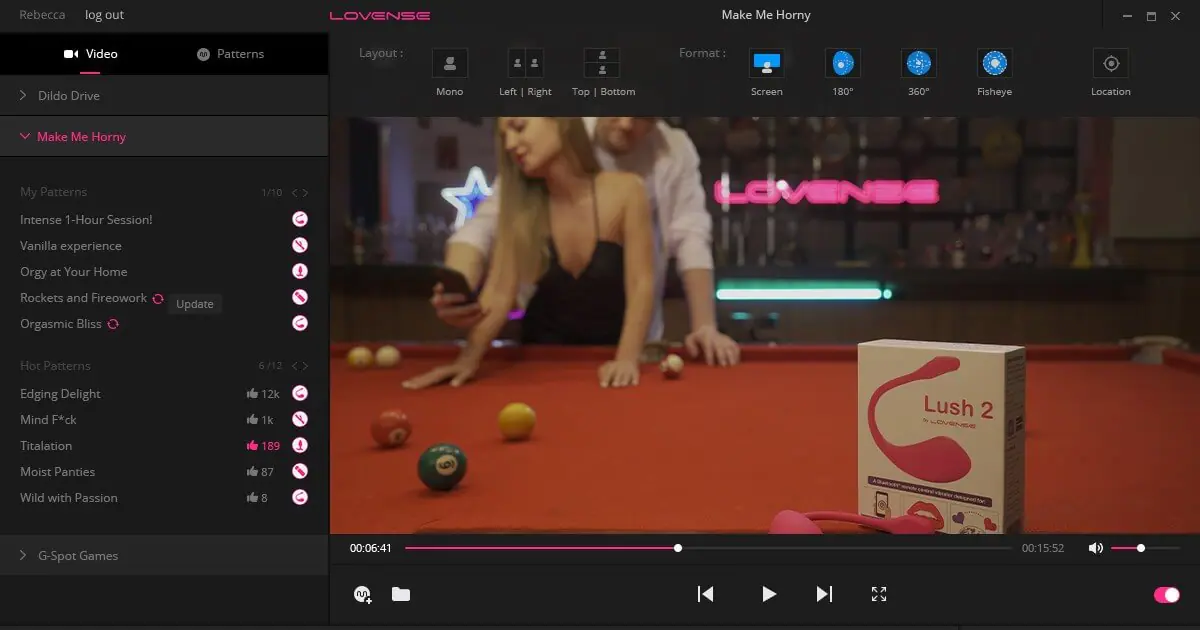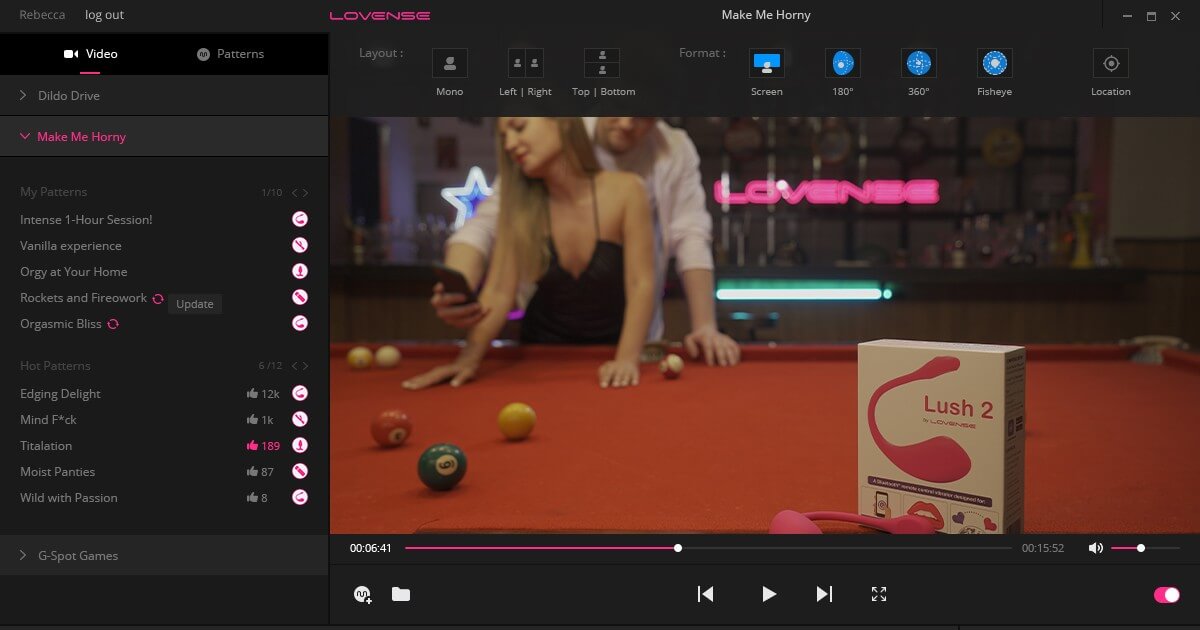 Then you are connecting it, via external, USB-style Bluetooth connector, to both your laptop, sexual product, and another person's phone or computer via Lovense's Connect app.
From there, it's all about the creation of the sensational sexual experience.
It's advisable to take a day before inter-personal virtual sex to run all of the technical specifications.
Acquainting yourself with the product itself is simple. The Max 2 is a year-old and features a silicone sleeve that can achieve 360-degree, sensor-triggered contractions via an intense intra-device vibrational system.
Moreover, an adjustable air vent allows you to control the strength of suction. The device has charged for three-hour sessions in just 90 minutes, mimicking the same methods typically required for using a cellular telephone.
The apps required for integrated use are quite simple to download, install, and connect. The innovation of using Bluetooth technology with teledildonics is astounding because it allows for globalized remote sex-play options.
The Media Player itself is stripped down to resemble early Windows player WinAmp is presentation.
However, its enhancements mirroring the Connect app—most notably creating sensation pre-sets that can be sent via the app the other users—are impressive.
There's nothing quite like having a virtual sexual partner synchronize the intensity of sexual experience to the exact length and on-screen intensity of say, a Kink.com, classic HotMovies film clip. Or, if you're this risque, a previously-filmed sex video between you and the person you're engaging, over the telephone.
Blending multiple forms of media to overwhelm the missing sense of direct interpersonal touch creates an "intrapersonal" type of sexual experience that ultimately evolves one's sexual expectation.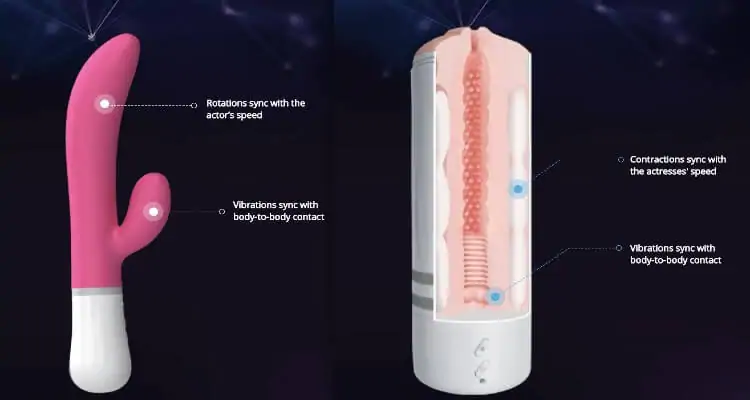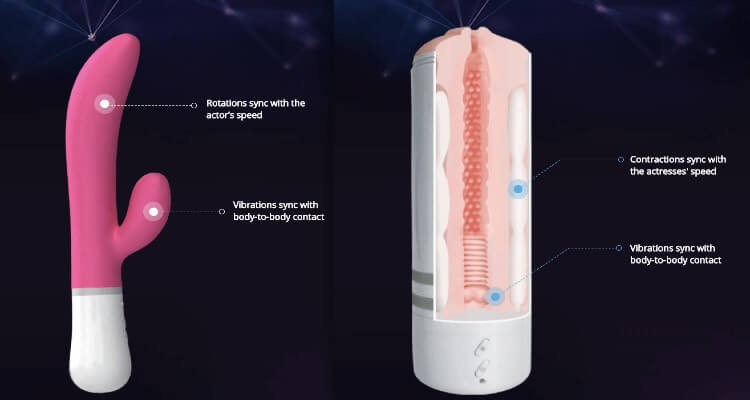 "Intrapersonal" communication blends the manipulation of one's internal thoughts with the external feedback of one or multiple senders. Human beings' idea of controlling mental, emotional, and physical stimulation has existed in the realms of hypnosis and meditation for generations.
However, adding technology to the mix effectively evolves perceived pseudo-science past "reality," and into the hyper-realized realm.
There was a week when I sent a long-time friend and frequent sexual acquaintance, a mix we'd grown fond of listening to over the past few years.
I dialed her, and for an hour, while in erotic conversation, also corresponded the music's sounds and emotional content to seismic sex waves sent via the Bluetooth-enabled sex connection between my laptop and her Nora rabbit vibrator. In thanks, she asked me to connect, strap on, and wear a set of bass-boosted headphones.
The violins of the Winter portion of Antonio Vivaldi's three-century-old Four Seasons concerto played, as Max 2 delivered an unforgettably mind-blowing virtuoso performance of its own.
Image sources: Lovense