Luxury Sex Tech Brand Takes Its 'Build-a-Vibe' Workshop to Zoom
Crave's Kickstarter campaign for updated clit stimulator offers virtual perks.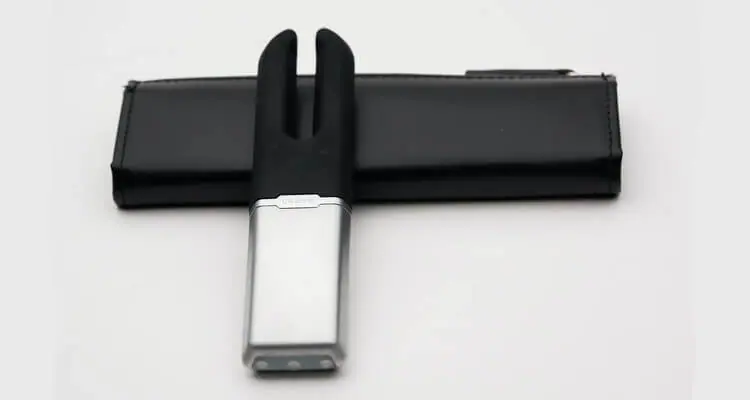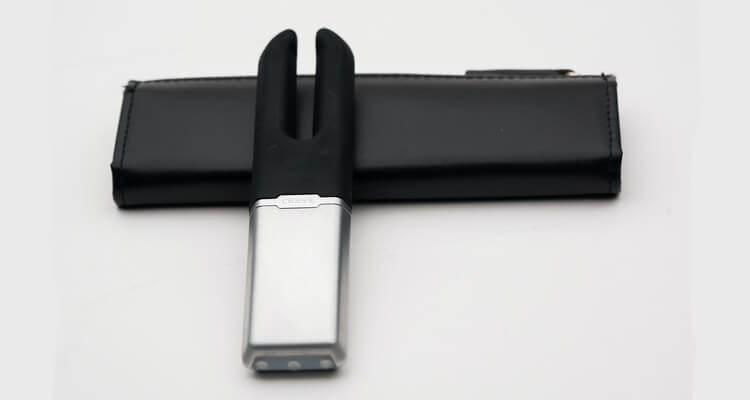 The sex tech brand Crave, which is mostly famous for its iconic Vesper necklace vibrator, has just launched through Kickstarter a new version of its Duet clitoral stimulator: the Duet Pro.
At the time of writing, the campaign has well surpassed its $20,000 goal—raking in more than $45,00 from over 360 sex-positive fans.
The Duet Pro has the same elegant design and metallic details as the previous version, but what makes it extra special is its customizability.
In fact, this gorgeous clitoral stimulator is fully programmable: the user can add new vibration patterns to the toy via a private online app called MyVibes.
According to the company, the app doesn't collect any personal information aside from the product's serial number in order to protect the privacy of the customers.
The user can also have fun with the vibrator's 16 pre-set patterns, created by the company using extensive customer research, and a TURBO mode. It is possible to tweak or delete any pre-set vibration pattern using the MyVibes app.
So you want to build your own vibrator…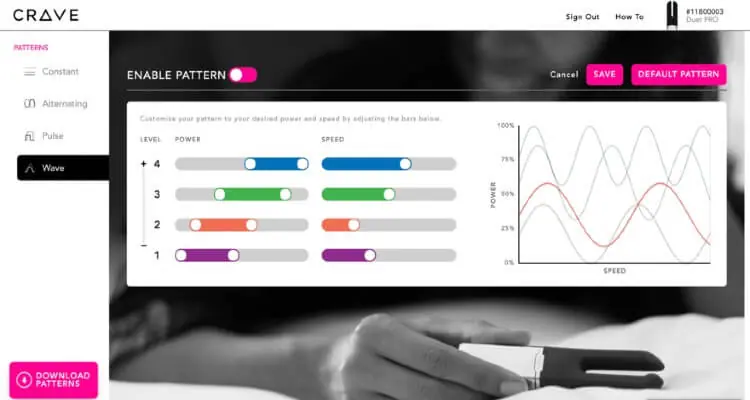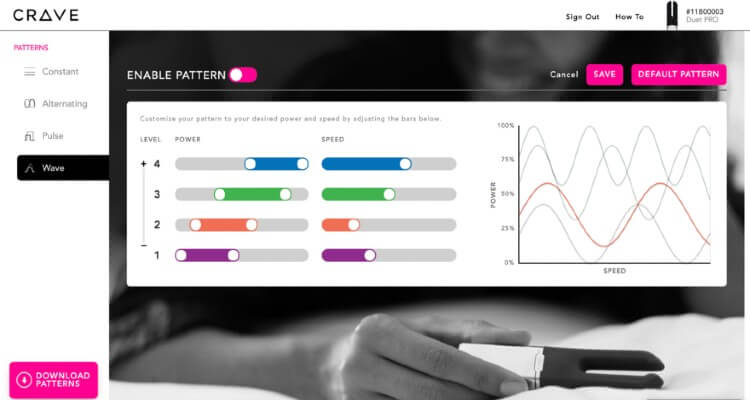 Other than the Duet Pro, Crave is offering its traditional Build-a-Vibe sessions online, via a Zoom session.
In the previous years, the company offered the opportunity to build your own sex toy during an in-person workshop with a Crave Technician. This year, because of the COVID-19 pandemic, the company has brought the experience online for the first time. 
At the time of writing this article, backers can get a fully-assembled Duet Pro with a pledge of minimum $109, and a Duet Pro unassembled kit with a Build-a-Vibe session with a pledge of minimum $129.
Image sources: Kickstarter