Affording Pleasure: How Universal Basic Income Will Transform Sex
The freedom to sexually explore—courtesy of a guaranteed minimun income.
I willingly allow that money does not guarantee happiness; but it must also be allowed that it makes happiness a great deal easier to achieve

— Pierre Choderlos de Laclos
While gaining momentum due to the devastating economic impact of the COVID-19 pandemic, people receiving a monthly amount of money from their city, state, or country's government is hardly a new concept.
What is new is considering the impact Universal Basic Income (UBI) could have on human sexuality and how it may provide a massive boost to adult entertainment and sextech industries, help protect sex workers, and allow people to delve into what turns them on and why.
UBI: A brief history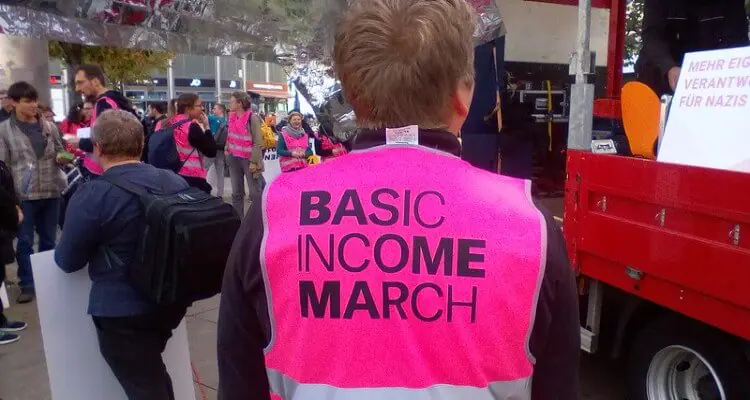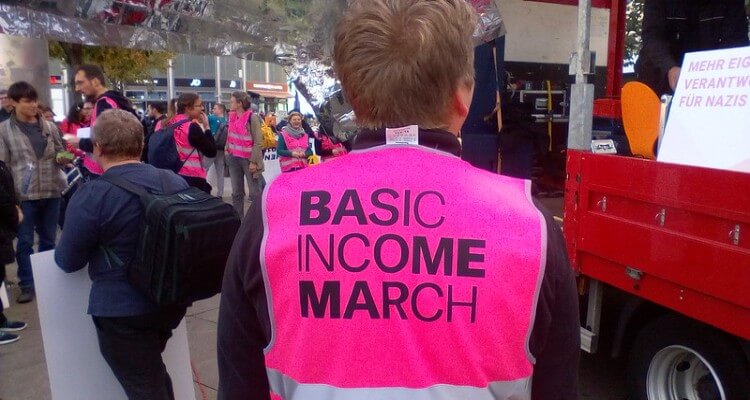 Depending on who you ask, Universal Basic Income can be traced to either Sir Thomas More's Utopia, published in 1516, to Thomas Paine's treatise on economic reform, Agrarian Justice (1797). Though, no doubt, something very much like UBI probably existed in some form or another in older societies, as well.
While implementing it for countries like the United States remains a hotly debated subject, UBI has been getting more and more popular: most recently evidenced by it being a plank in Democratic Presidential Candidate Andrew Yang's platform.
Debated or not, UBI's effectiveness in reducing anxiety, improving the recipient's quality of life, giving a much-needed economic shot in the arm to retailers, and the manufacturers who make the goods they sell, is well documented.
Not only that, but as an article in New Scientist noted, Finland's 2017 to 2018 experiment of providing citizens a no-strings-attached €560 (about $673) a month, neatly deflated UBI's frequent criticism that it'd result in employees losing motivation by revealing the opposite: that they actually increased how the time they spent at work.
Money can buy happiness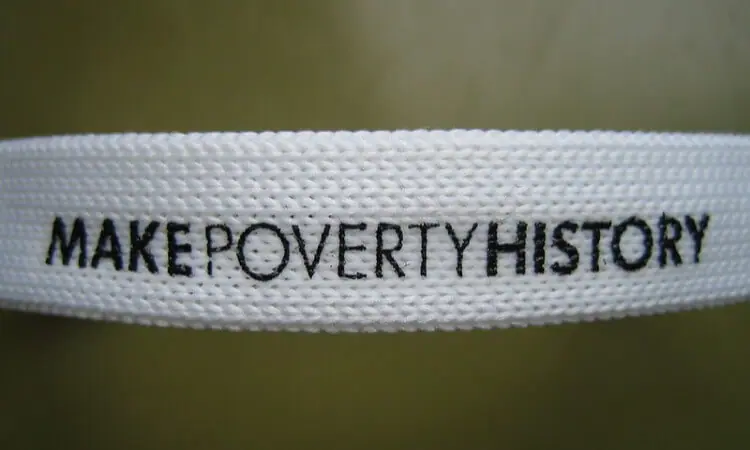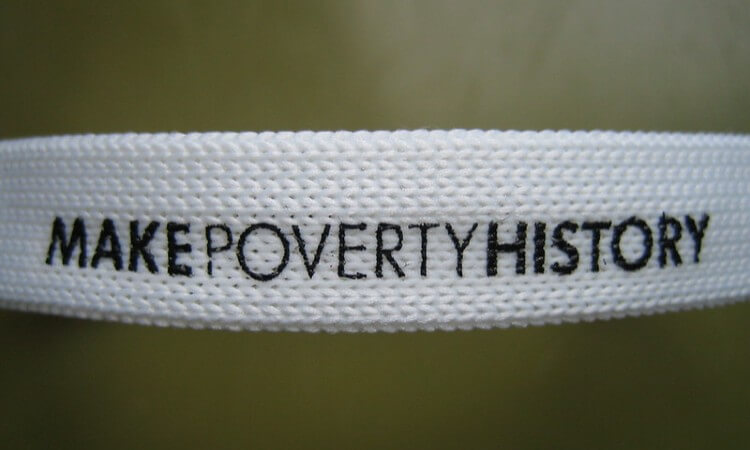 A while back, I read a poignant addendum to the expression, "Money can't buy happiness," that added, "but poverty can't buy anything."
As someone who's regularly danced along the razor-thin line between having barely enough and far too little, I know all too well how you quickly start to view the world not by what you want but how little you can spend on absolute necessities—and where any unforeseen expense might mean financial disaster.
And I'm fortunate, as I don't have children, credit card debt, or student loans to contend with. Add those to barely making a living wage, and you have the harsh reality far too many people around the world have been, though no fault of their own, forced into.
It doesn't have to be that way, though, as while not a single, perfect solution UBI will help diminish at least a portion of this needless suffering.
By providing a much-needed financial cushion, to be sure, but also to provide low, no-income, or those who make barely enough to pay their monthly bills the precious gifts of relaxation, quality of life, and—when it comes to sex—indulgence.
The freedom to play
While researching this article, I kept coming back to Matt McMullen's comment about how he expected to see an increase, driven by pandemic stay-at-home orders, in the sale of his RealDoll products only to realize that though the desire for them was there, the economic downturn meant few people could afford one.
The same is true of practically every other sex-related industry, from producers of adult entertainment to manufacturers of sextoys: sky high interest tempered by potential customers' diminished income.
And when there was an increase in sales, consider how much more of an uptick there'd be if people had something like UBI to treat themselves to something interesting, exciting, or what they'd only previously dreamed of.
Then there's the often high-cost of safe-sex or conception-preventative things like condoms, birth control pills, gloves, and so forth. Before UBI, for a great number of people, it may have been a question of abstaining or rolling the dice by having risky sex.
With UBI, cost will no longer be a factor to enjoy all sorts of sexual activities. Even BDSM toys and equipment, and the books and instructional videos on how to do it safely, will finally be affordable.
Financial liberation also brings the ability to try new things, whether it's a sextoy, joining a dating site, taking classes, or having gloriously free time to get out there and sample what the sexual world has to offer.
Innovation and protection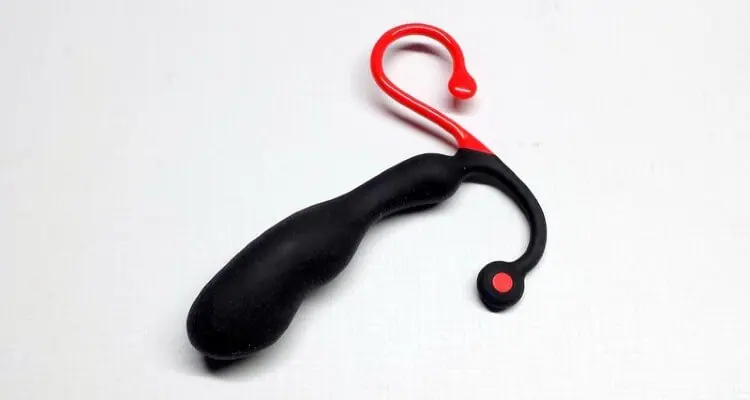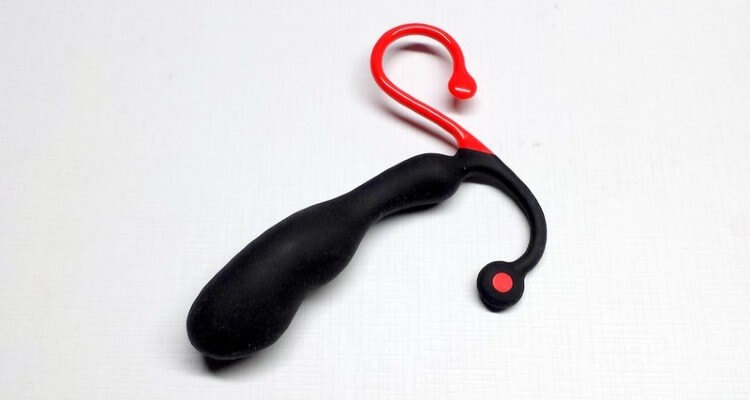 Another thing about sextech and UBI is, like every other business, the companies producing all these hot and steamy products are driven by demand.
So if no one wants or can afford them, they often fall back to long-established, low-risk designs. The same is true for adult entertainment: when your profit margin is tight, it's not the time to experiment.
Give everyone spending money, however, and these industries will see an influx of purchases and, fueled by this robust economy, have their own luxury: that of pushing the envelope regarding what products they make.
UBI also means that if your work is stressful or outright dangerous, you have the option to not work as much, be more discerning with what jobs you take, who you work for, and have the right to refuse customers. What'll be ideal for sexworkers, as they won't have to put themselves at risk as much as they had to before UBI.
Besides, having a set amount delivered straight into your bank every month will allow people to try out a job they'd previously only dreamed of—and if, for whatever reason, it doesn't work out, they'll be able to dust themselves off and try again due to UBI's all-important financial cushion to fall back on.
Jobs that might include sexwork or creating innovative erotic entertainment—and so they'll become an important of the inevitable surge in sexual activity, exploration, fulfillment, and pleasure Universal Basic Income will help usher in.
The pursuit of happiness
Reading about the potential economic perks of implementing a UBI system, notably here in the United States, often makes me a little …. Sad.
Not that I think Universal Basic Income isn't realistic, or that it'll result in whatever (gasp) financial nightmare happens to scare those against it this month, or I'm not thrilled by all the benefits it'll provide the sextech, adult entertainment industries.
But that UBI shouldn't so frequently be exclusively about (insert whatever currency your country uses here), instead that it's the right thing to do.
For the first time, in this, and many other nations, governments have the ability and resources to assist their citizens who are trapped at or below the poverty line, are terrified of any unexpected expense, or who can't afford anything except the barest of necessities.
As I said, UBI won't fix everything. What it might be able to do, though, is give every human a sense of much-needed relief, and with that, the chance to pursue whatever makes them, sexually or however else they want to be, happy!
Image sources: Ron Mader, Patrick Maynard, Paul Downey, Chris Chan, mr.racy, Ivan