3 Sexy Gifts to Get Your Long-Distance Significant Other
Pleasure tech ideas to keep the passion alive.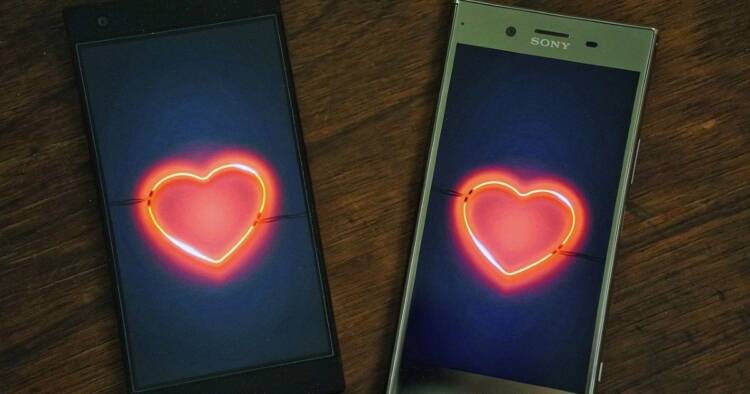 We can thank modern technology such as Facetime, Zoom, and Teleparty for allowing us the ease of seeing the face of a long-distance significant other at the end of a long day.
But even though this kind of technology has reduced how much LDRs can suck—we're still stuck craving close physical intimacy.
This is where the remote world of pleasure tech comes in.
If you're missing your long-distance honey and you want to increase intimacy even from a world away—we've got some suggestions for you.
Gift an app-controlled sex toy
The gift that will keep on giving—sex toys.
A classic toy is a good enough gift on its own but the technology of today has taken it a step further. A fun way to connect while apart is by using app-controlled sex toys.
These toys are programmed to integrate with various remote apps, such as We-Connect, which allows long-distance S.O's to have full control over their partner's pleasure. Technology like this is offering a fun way for people who are a world away from each other to feel connected.
This type of feedback technology is what's called teledildonics. And never fear, there are app-controlled toys that are designed for both male and female pleasure as well as internal and external stimulation.
If you're looking for a good way to spice up your sexual connection with your long-distance significant other—try app-controlled sex toys.
Gift some stimulating scream cream
If you aren't there to stimulate your partner but want them to still feel connected with you sexually, gift them arousal increasing O creams. Pair this with the app-controlled sex toy and you're cooking with gas.
These stimulating topical creams are often called "o creams" or "scream creams." When applied topically, they increase blood flow—think of it as a libido ON switch.
Gifting a trusty lubricant isn't a bad idea either, however, scream creams for her can actually help with natural lubrication.
Gift the fun of virtual reality connection
The real serious intersection of technology and sex: virtual reality.VR simulating experiences are created by using computer software to simulate a new environment.
While experiencing a simulated reality through a head-mounted display, one minute you could be in a cafe, and the next you could be skydiving.
That said, VR can be used to bridge the gap between you and your partner by simulating a common space where you both can interact.
If you both have VR systems you could create romantic date nights in any simulated reality you can think of. And of course, you can definitely dabble in the world of adult virtual reality.
For many couples, VR is a fun and interactive way to spend time together while apart. Adding the fun of an app-controlled panty vibrator to the party couldn't hurt.
😏😏😏😏
Article summary
Long-distance relationships are hard. Long-distance could have you missing your partner on so many levels.
For when you're craving intimate connection, try gifting your S.O. these sexy gifts—it might increase your connection and offer some much-needed fun.
Image sources: amrothman