We Research Sex; Let Us Tell You About the Future
TechSex study team shares early insights on lovin' during lockdown and sextech trends.
As part of the Future of Sex Expert Series, researchers at the Australian Research Centre in Sex, Health and Society, La Trobe University, share early findings of ongoing study on how people use smart sex toys and other sexual technologies.
It will be of no surprise to readers that the future of sex promises any number of new possibilities for techno-human interactions.
From intimacy with ever more sophisticated robots to VR experiences, and as yet unimagined ways of connecting remotely with lovers, the future of sex conjures ideas of immersive adventures, heightened sensory encounters, and expanded options for diverse sexual inclusion.
Sometimes people are excited about this future; but others are fearful about what this might mean for the future of humanity. This fear is obvious in the dystopian futures imagined in popularized media and movies like Westworld, Barbarella, and Her.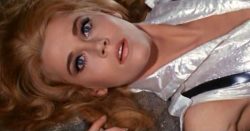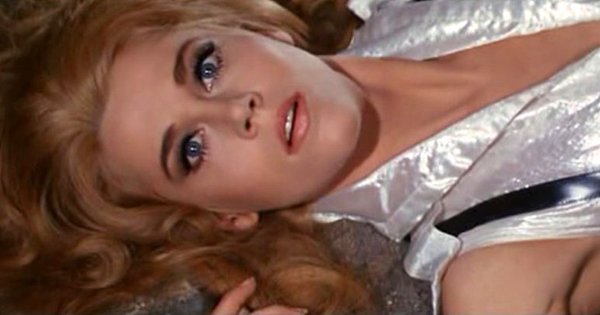 But what people often forget is that the future of sex is already here.
Whenever new technologies are invented, it is not long before they are used for the purposes of sexual pleasure – phone sex started with early dial telephones in the 1930s-50s, the VCR shifted pornography from the public cinema to the private home, and Polaroid cameras offered easy access for sexy selfies.
Far from the dystopian future feared, many of the technologies used for sex now are regarded to be common and ordinary parts of relationships. In fact, technology has become embedded in our sex lives in a myriad of ways.
Studying techno-human sexual interactions
At the Australian Research Centre in Sex, Health and Society, we are conducting a large-scale project that explores new social, legal, and ethical questions that arise from techno-human sexual interactions.
To kick off, we spoke with adults using sexy photos and videos to connect with strangers, lovers, and partners. Too often, the focus of sexting has been on the risks for young people with little consideration for how using cameras in the bedroom allows adults to experience feelings of empowerment, forge connections, and reflect on what makes them feel good.
While findings from this study are yet to be published, people told us about the ways that technologies have changed, while social taboos have not. One person recalled building a darkroom back in the '80s to develop photos of his lovers since it was far from acceptable to have these negatives developed at the local chemist.
But younger adults also had anxiety about people finding out about their sexting practices. Despite the fact that these practices are common, adults remain fearful of social judgment and stigma. But it's not all bad news.
For sextech designers, we can see that sex and tech is more than just a business; it's a social movement that seeks equality in sexual pleasure with a focus on inclusion, diversity, and female-led design. Designers are pushing to use the latest technologies to make sex toys better and safer. With limited regulation of sex toys around the world, and instances of harmful or dangerous toys, the industry is leading the charge to ensure that sex toys are made of safe materials, components and ingredients.
At the moment, we are looking to speak to designers, founders, and manufacturers in the sextech space to learn more about what they foresee as future trends.
Early data on sextech trends
In fact, last year, sextech took on new significance when people were confined to their houses due to Covid-19. The media predicted inventive ways that people could have sex remotely when experiencing COVID-19 lockdowns and stay-at-home orders; Zoom sex parties, Bluetooth-enabled sex toys, and a whole lot of FaceTime. We saw this as an incredible opportunity to study exactly how people were facilitating sex in Australia during these strange and unfamiliar times.
So, we did. We conducted a study of Australian adults asking them to reflect on their use of tech to facilitate not only sex and intimacy, but also connection, both before and after the COVID-19 pandemic hit Australia. We wanted to know what people were doing to have sex, masturbate, and feel a sense of togetherness.
Our findings are yet to come out, but a series of studies published by the Kinsey Institute at the University of Indiana, found that, in America, despite the majority of participants reporting a decrease in the quality of their sex lives, one in five participants had tried new things in their sex lives during the Covid-19 pandemic, most of which included technological additions. Sexting, watching pornography online, and having cybersex were some of the most popular, suggesting that when having sex in-person is restricted, technology provides creative ways to get it on (or off).
Beyond lockdown lovin', we were also interested in people's perceptions of the potential benefits and risks of engaging in techno-sex, particularly those that involve the Internet.
A lot of Internet-facilitated sex is often framed as inherently risky; sexting creates avenues for revenge porn, pornography searches can be hacked and used as blackmail, and watching pornography is presented as inherently dangerous and ultimately bad for women.
While these are serious concerns, they often overshadow the very real benefits of these practices. Sexting is a fun way to connect remotely with a partner and provides a space for adolescents to explore their bodies and sexuality, while studies have shown that women report pornography to validate their sexual desires and provide the language to articulate what they want and don't want in an in-person sexual experience.
This year, we will be undertaking a major Australian survey exploring people's use of and experiences with sex as facilitated by technology. We'll be exploring a wide array of sextech use, including sexting, watching and creating pornography, sex toys, and dating apps.
We want to know who is using what kinds of technology not only to get off, but also to form intimate connections with other people. We also want to know how people feel about these experiences: are they life-changing? Difficult? Just … meh?
With pop culture, public and academic debate arguing the potential danger or utility of these practices, we are also interested in whether people perceive them to be risky or beneficial in a range of spaces in the post-2020 world.
Sex technology, law, and ethics
We know that the law is slow to respond to changes in technology and as the way we use technology continues to develop, there are a number of legal and ethical questions that we will need to think about.
The murkiness of the potential outcomes of using tech to have sex is being explored by the legal experts in our team; they are asking questions about legal protections for people using sextech, and consequences for those that abuse it. Some of these questions go beyond the collection and use of data and extend to topics of consent in the context of deep fakes, hacked sex toys, and revenge pornography.
Socially, we will need to consider how we teach people to engage with technology in informed and critical ways; this will be important for young people in sexual education programs, as well as middle-aged and older people who might be returning to the dating scene and not familiar with these technologies.

So, what can we tell you about the future the sex?
We can tell you that change happens without you even noticing it, that the future is already in the palm of your hand, and on your phone screen, and that it is not always as exciting, nor as dangerous, as people imagine it to be. Welcome, to the future of sex.
If you want to contribute your opinion, we are looking to speak with people that use* and produce** smart sex products. To be part of the research, or to know more about the study visit https://tech-sex.com/

*People wishing to contribute to this research as users of smart sex products must reside in Australia and be aged 18+
**Designers of smart sex products include founders, manufactures, CEO's, retailers, copywriters, and anyone else involved in the production chain of smart sex products, aged 18+ located anywhere in the world
With thanks to Dr. Andrea Waling and Dr. Jennifer Power who assisted in developing this article