Mindful Sexuality and Audio Apps Are Just Getting Started in Health Niche
Sexual health apps are poised for more mainstream acceptance as sexual wellness trends globally.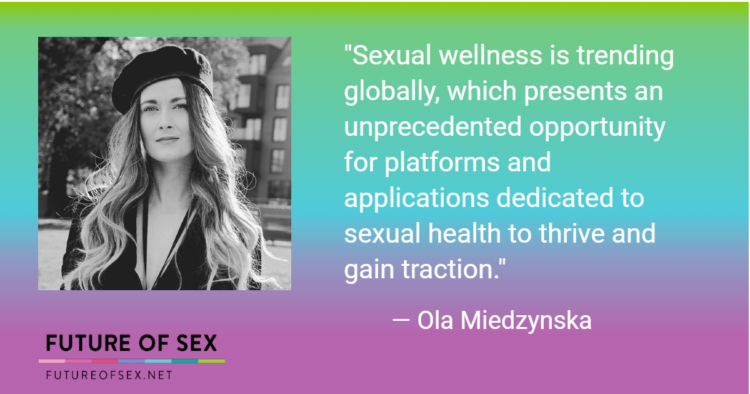 As part of our ongoing Future of Sex Expert series, Ola Miedzynska, CEO and Founder of SxTech EU, shares what she expects is in store for sex tech in 2022.
There are plenty of pleasure products on the market, but still too few that empower us to understand and explore our sexuality. Satisfying and mindful sex starts well before purchasing a sex toy; it starts with our mentality, setting, and environment.
The silver lining to the pandemic has been a shift in priorities involving emphasis on sexual health and wellness. When the world stopped for a brief moment, people seized the opportunity to align with their sexual needs, desires, and fantasies, perhaps for the first time.
Sexual wellness is trending globally, which presents an unprecedented opportunity for platforms and applications dedicated to sexual health to thrive and gain traction.
Sexual wellness in your back pocket
The last few years have seen a sharp increase in mindfulness apps and audio apps dedicated to sexual health and wellness, apps like Dipsea, Rosy, Lover, and Ferly, and apps that offer erotica, therapy, and/or general improvements on sex and intimacy.
These apps make sexual wellness and guidance accessible and help normalize the conversation popularized by people's extra time during lockdown.
Many of these apps have partnered with pleasure products and companies to offer a solution to creating an environment that promotes healthy sexual exploration from home safety. This is only the beginning of a new trend of sexual wellness in your back pocket that is positioned to become as mainstream and as widely accepted as fitness apps and other health apps on the market.