Could Virtual Reality Revolutionize Safety for Sex Workers?
How holograms are allowing female performers to take control of their lives.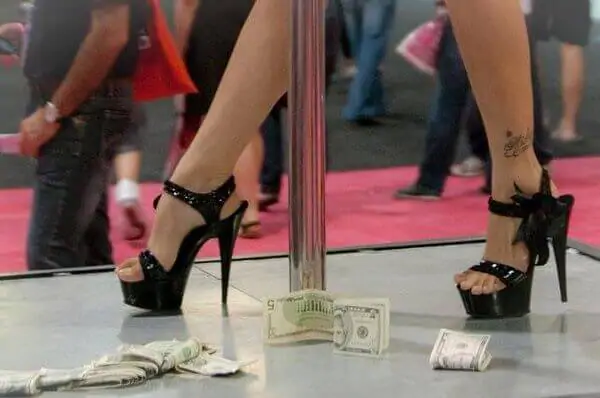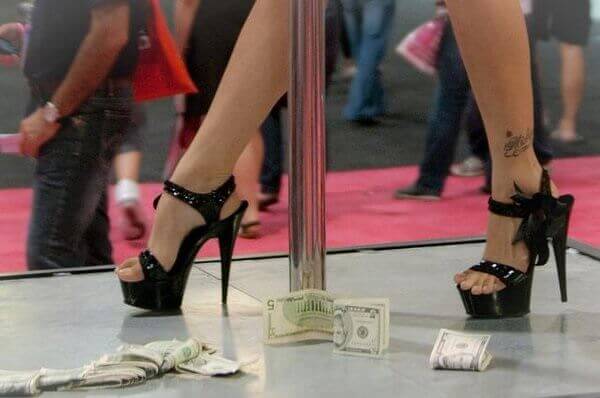 29-year-old Ela Darling is taking back her power via virtual reality. Beginning as a teen model and librarian, the now co-founder of VR adult entertainment company VRtube, and secretary of the Adult Performer Advocacy Committee (APAC) is making a keen dip into the world of holograms.
With a passion for technology and a career in adult entertainment, Darling eagerly signed up for a VR trial advertised on Reddit, unaware that she would be entering into a business partnership that could revolutionize the sex industry.
Shot in her now business partner's dorm room, the experience wasn't what Darling expected. Rather than being surrounded by leering eyes, she was left to direct herself in a webcam-style show.
The result is a weekly live stream of holographic Ela Darling, as well as pre-recorded packages of her and other women available for $5. There's also a dating simulator for something a little more casual.
And she couldn't be happier with the arrangement. Sexualized by men her whole life, Darling told Cosmopolitan how liberated she felt working in virtual reality:
''They're actually opening their wallets for this thing they've kind of been taking bits away from and now I'm taking it back, taking back that power."
So how does VR alter sex work?
The beauty in Darling's plan is that everything takes place behind closed doors. Although money is exchanged for her services, there is no implication of ownership. By projecting an unattainable version of herself, Darling removes the possibility of being physically harmed and makes it clear that she is the one pulling the strings.
This kind of power within the sex industry is something mainstream workers are yet to see.
Kathleen Maltzahn, founder of the not for profit group Project Respect, expressed her concern for the safety of local sex workers to the Sydney Morning Herald.
"As long as people think, 'you took the money so therefore you consented,' there's going to be a big problem," she said.
Why this change is so important
Several women recently interviewed by Fairfax Media admitted that violence had become a daily part of their lives. However, it was never reported and was accepted as "part of the job."
According to Maltzahn, the popularity of hookup sites is to blame for a decrease in demand, forcing sex workers to partake in unsafe sexual practices and violence in order to make their keep.
But when the exchange takes place over the Internet, these issues start to disintegrate. Ela Darling–who sings of positive experiences in adult entertaining–may have influenced a change in the way that sex workers interact with clients in general.
The very rise in instant connectivity, which is causing a decrease in legitimate sex work, is being turned around and used to create a holographic industry where no violence takes place, and the power is restored.
Is it really plausible?
Those with access to VR have proved its immediate popularity, limited only by the availability of headsets like the Oculus Rift.
Adult entertainment company BaDoink recently hit the streets of San Francisco to give passers-by their first experiences with holographic entertainers, and–of course–to film their reactions.
If this doesn't prove the hatchling industry's popularity, recently launched product the Autoblow 2 steps things up a notch. According to Indiegogo, the product aims to combine hands-free devices and customizable VR to create a "powerful electronic pleasure machine."
Advances in VR entertainment are only increasing, pulling public interest in with it. The further hologram technology is explored, the more possibilities there are for women in the sex industry to choose safe and empowering work options.
Imagine a world where sex workers were not only safe and in stable environments, but in complete control of their lives.
I hope more women like Ela Darling are brave enough to explore VR in its early stages. On a whim, Darling gained control of her body, her business, and her life. It's time for sex workers to regain control–to hold tight to their dignity and do only what they choose to–and VR is paving the way to do just that.
Image source: brh_images