Feeling the Future: Touchable Holograms Are on the Way
Researchers use light and sound to deliver tactile sensations.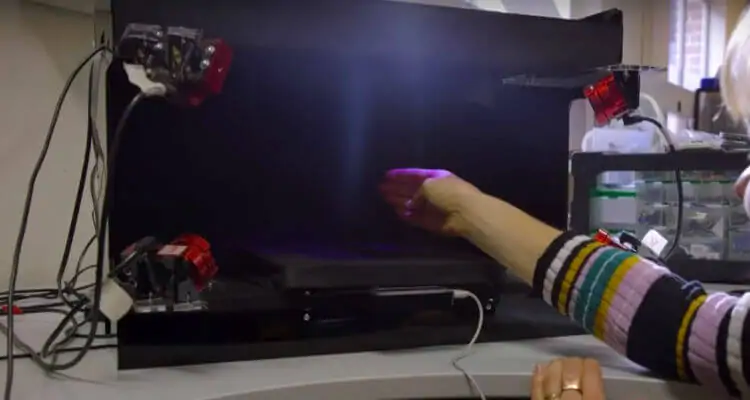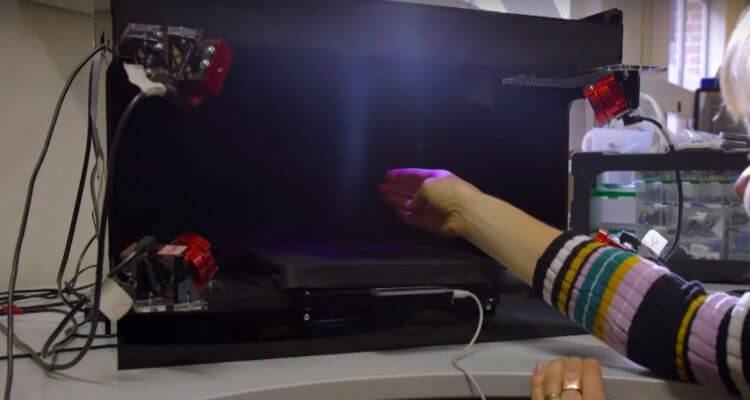 Dr. Ryuji Hirayama and his team from the University of Sussex in Brighton, England have recently announced the development and successful testing of a means to provide viewers a way both to feel and holograms.
While in its early stages, there's an extremely good chance that, as this technology is developed further and further, we might one day physically interact with this form of 3D-image projection.
It could even reach a point where it would be practically impossible to tell the experience apart from touching a material object—or person.
In regard to sex tech, this may end up as a quantum jump in how we use and enjoy erotic entertainment, maybe removing the need to have material devices at all.
It's all done with light—and sound
The technique to add haptic feedback to holograms is based on the University of Sussex's approach to how holograms are generated coupled with some outside-the-box thinking on the properties of ultrasonic sound.
In a statement posted to the University's site, Dr. Hirayama spoke of his team's rethinking of hologram technology:
Our new technology takes inspiration from old TVs which use a single color beam scanning along the screen so quickly that your brain registers it as a single image. Our prototype does the same using a colored particle that can move so quickly anywhere in 3D space that the naked eye sees a volumetric image in mid-air.
This method, as opposed to the previous ways of creating holograms, means that viewers won't require special goggles or an equally special enclosure or plate to see the images being generated.
It alone would be worth an extended write-up, as the necessity of these kinds of screens has previously been a big impediment to the full immersive nature of holograms. Not anymore, as the University of Sussex's tech has now dispensed with these limitations.
But that's not all. Dr. Ryuji Hirayama and his researchers have taken their way of creating mid-air images and added a whole new aspect, giving them tactile sensations as well.
Feeling ultrasonics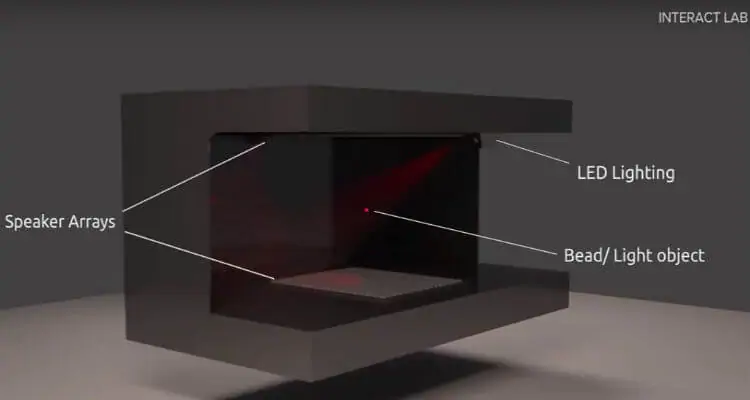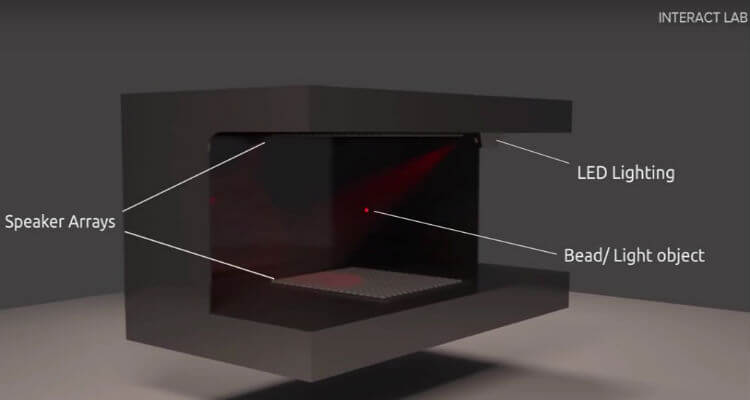 The way that the colored particle Dr. Hirayama spoke of is moved, creating a hologram, is what his team calls a Multimodal Acoustic Trap Display (MATD). In other words, through sound—ultrasonics, to be precise.
The thing about this acoustic frequency is that while certain animals can detect the range, humans, for the most part, can't. This fact allows the new hologram tech a means to do more than move their bead very precisely.
This more is a way to also deliver physical sensations. Dr. Diego Martinez Plasencia, also a member of the University of Sussex team, explains ultrasonics' role:
Even if not audible to us, ultrasound is still a mechanical wave and it carries energy through the air. Our prototype directs and focuses this energy, which can then stimulate your ears for audio, or stimulate your skin to feel content.
Though the range of sensation is limited at present, this approach shows a great deal of promise and could perhaps lead to a large catalog of sensations, maybe even adding things like taste to how we'll experience hologrammatic entertainment.
Wild opportunities for future sex tech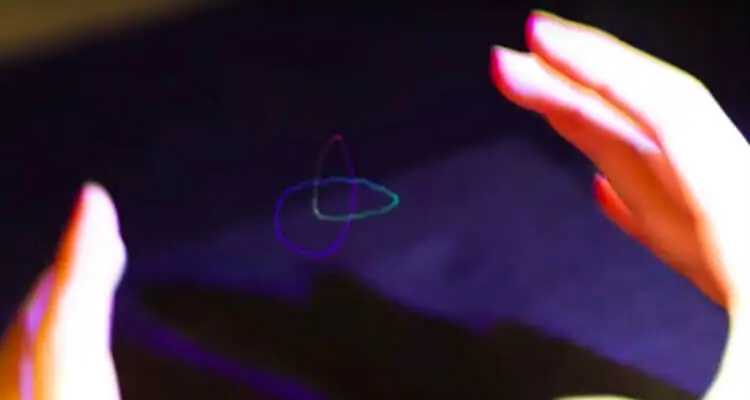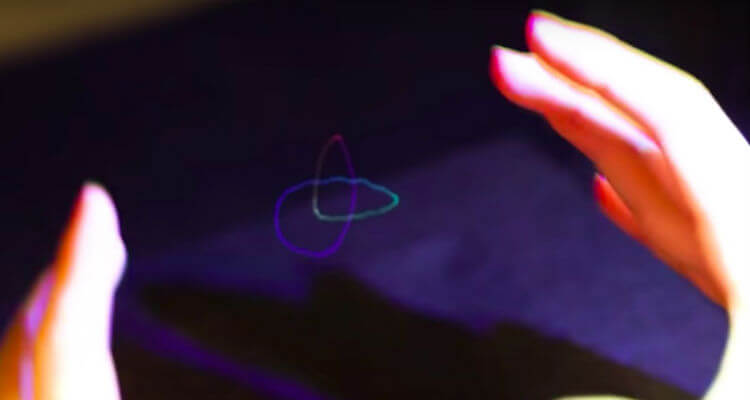 Putting on our beloved speculation hats, and pondering what all this could mean for erotic entertainment, leads to some exciting ideas.
The first is that this kind of technology could eclipse adult movies or even augmented and virtual reality, getting rid of the illusion-destroying headgear and enabling people to see whatever they want to see and touch it as well.
But why stop there? Keeping in mind that this system could eventually make as-real-as-life images, it might also replace not just video images but even sex tech toys and devices as well.
After all, much of their erotic appeal is how they feel: so why not simply call up an image of a lover or just a hologram of your favorite toy and, using finely controlled ultrasonics, be also able to have the exact same physical sensations as playing with a material person or object?
Not only that, but as holograms are infinitely flexible we also could be able to create toys, and sexual experiences, without any physical limitation.
Want a lover with four arms and four hands, and toss in a prehensile tongue or tail? Well, just program it into your home system, give it a range of textures and even a way to deliver unique erotic sensations, and have fun.
Being infinitely flexible can mean that our four-armed/four-handed, long-tongued digital playmate could also feel like skin, feathers, leather, stone, and way more, while its touch could generate heat, cold, or even mild electric shocks.
Revolution in entertainment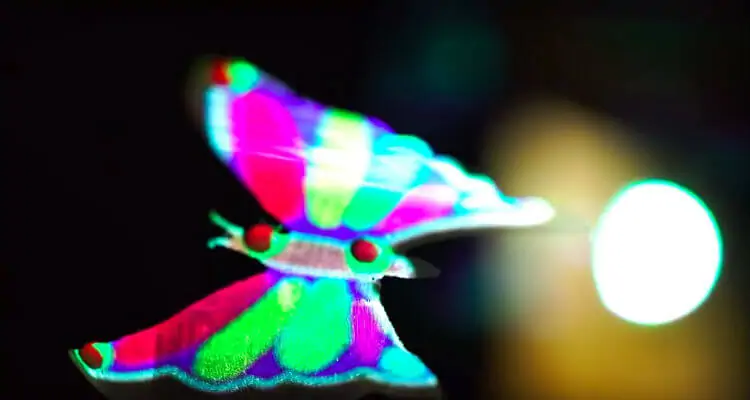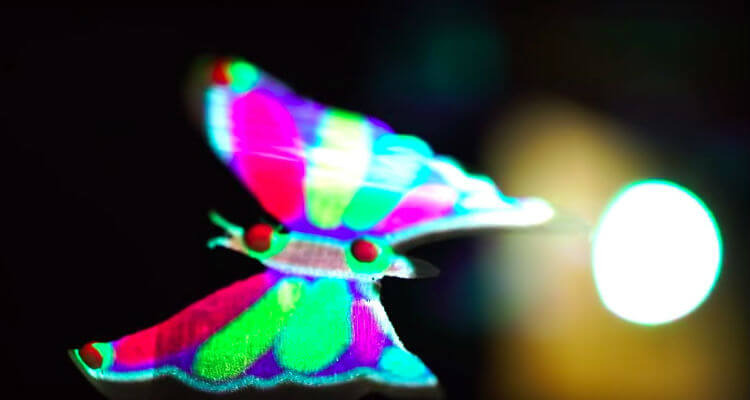 While it might take years, or even decades, to get this new hologram system up and running to the point where the visuals and haptics can pass or surpass those of the real world, these early steps mean that it's nearly certain that we will.
When it does become widely available, it could change everything about entertainment, erotic or otherwise, ushering in an era where interactivity becomes an integral part of how we enjoy ourselves.
It will free our imaginations, allowing us to create fabulous waking dream fantasies that we can see—as well as touch.
Image sources: CNET