Smart Jewelry Lets You Feel Your Partner's Touch from Anywhere
Say 'Hey' to your long-distance lover with these stylish wearables.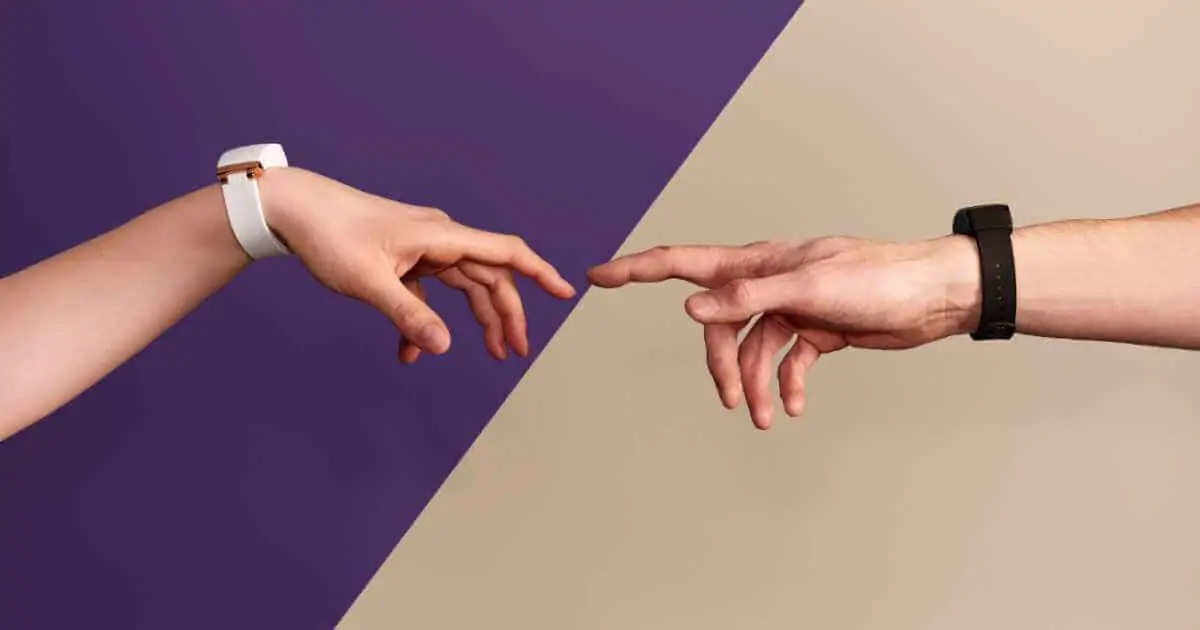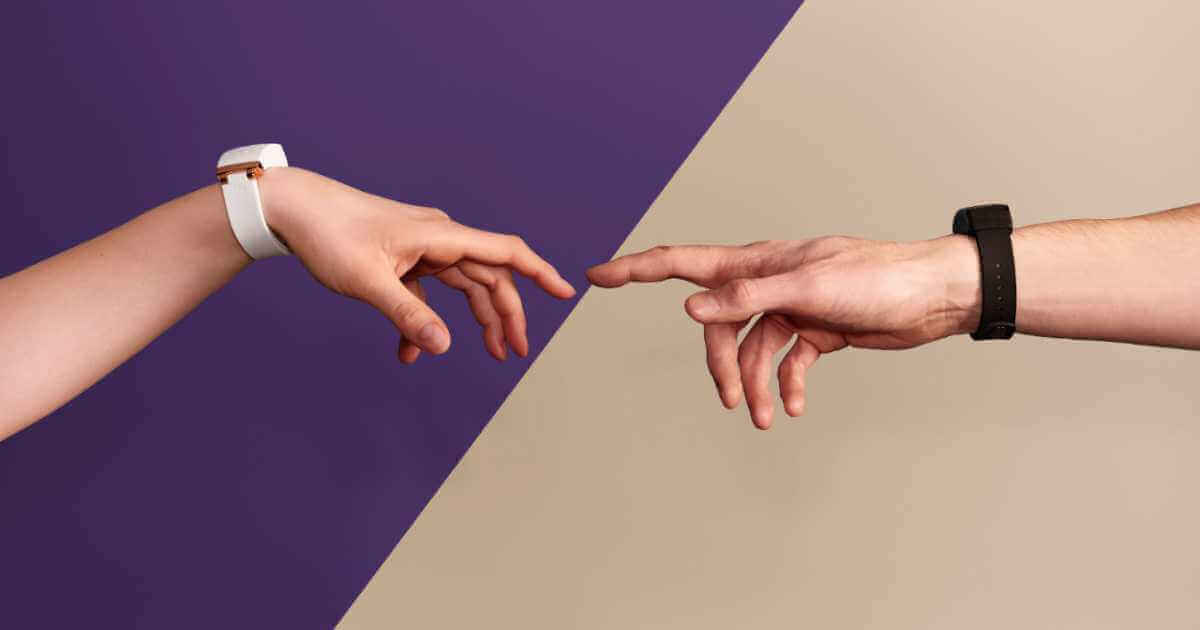 Have you ever dreamt of receiving a caress from your partner who lives many miles away, maybe over the Internet?
Well, now you can, thanks to Hey Bracelet and Hey Touch, two innovative wearable devices that use the power of haptic technology to make people feel closer together.
The Hey bracelet lets your partner 'squeeze' your wrist from anywhere
This unique piece of jewelry, available in both white/rose gold and anthracite/black, entered the market thanks to a Kickstarter campaign in 2017.
It looks like a stylish wrist clock, but it is much more: its "face" is equipped with powerful sensors and a sophisticated mechanism that recreates a gentle squeeze on the wearer's wrist.
According to the FAQ on Hey's website, this sensation of pressure feels like "someone gently squeezing your wrist with thumb and index finger."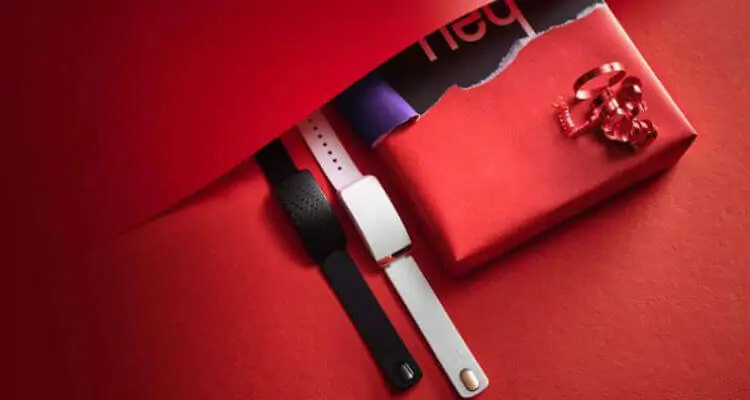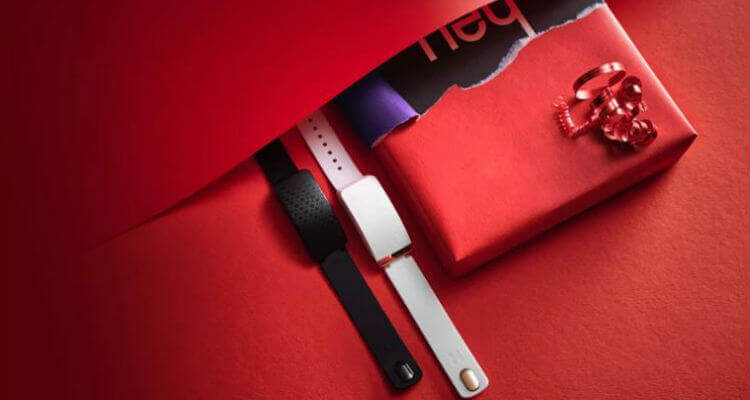 Hey comes as a set of two bracelets: one for you, and one for your favorite person. The two bracelets can connect with each other through an Internet connection and a dedicated smartphone app, available for both Android and iOS devices. In addition, a stable connection with any smartphone is ensured by the Bluetooth Low Energy module, embedded in the wearable device.
There is no limit to the distance between the sender's bracelet and the receiver's one, but the Hey wearable gadget should stay within 5 meters from the paired phone. Also, every bracelet can only connect with another one, in a way that creates an intimate, exclusive connection between two people.
Made out of high-quality ABS plastic and silicone, the Hey bracelet is waterproof, and has a durable rechargeable battery that lasts up to two days with a single two-hour charge.
Hey Touch, a hi-tech piece of jewelry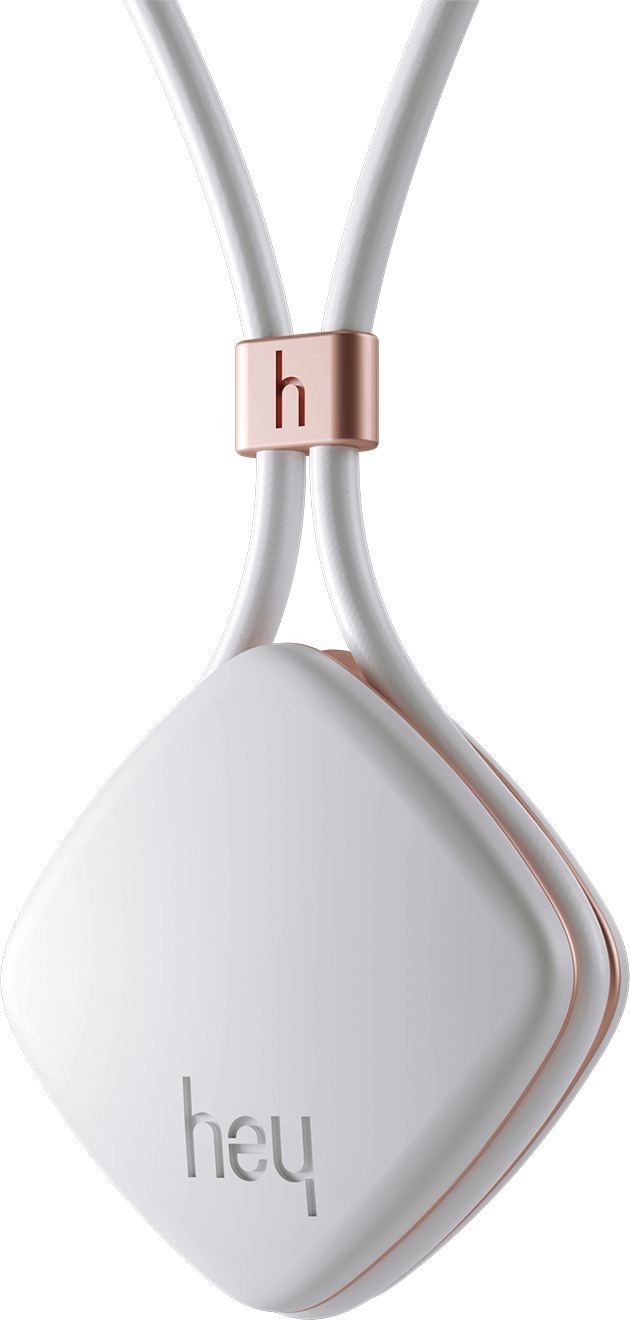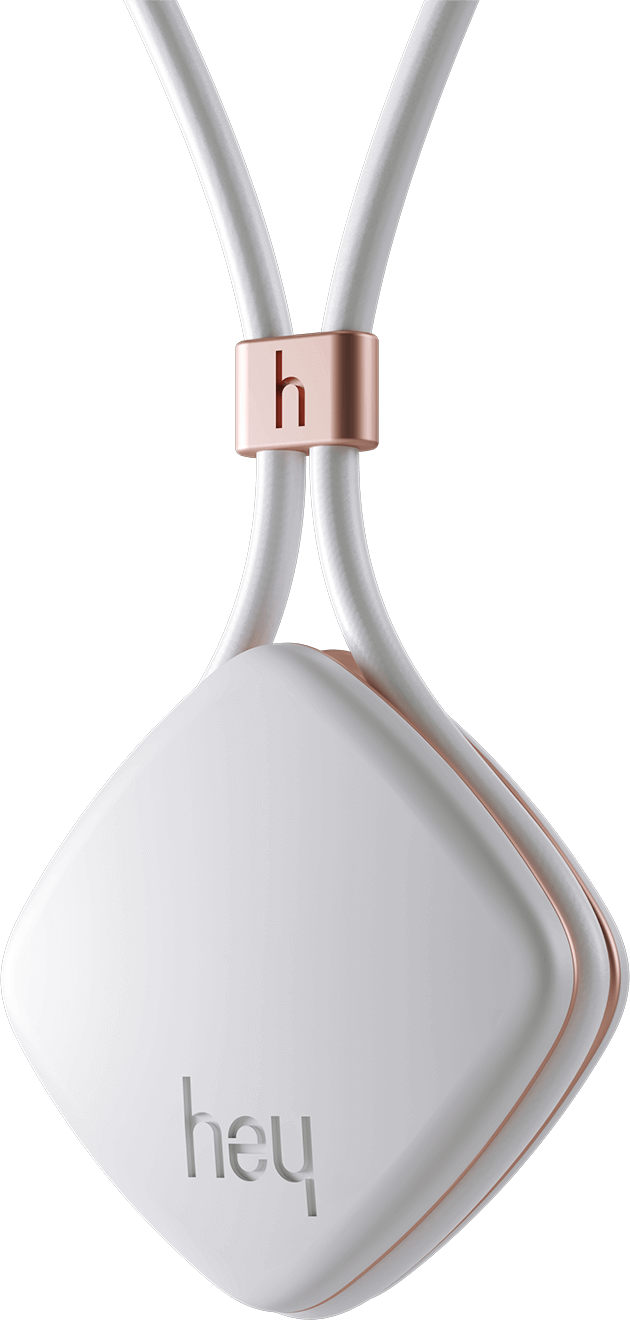 Designed to be worn as a necklace pendant, a bracelet charm, or a decorative pin, the Hey Touch comes in three stylish colors: white, rose, and black.
However, beauty isn't its only feature: it comes with the same advanced haptic technology as the Hey bracelet, and it's capable of making a long-distance couple feel closer with realistic tactile sensations.
Like for the bracelet, both lovers need to install the dedicated app and connect their wearable device to their smartphone over Bluetooth. Then, the two pendants will be able to communicate with each other through an Internet connection.
The Hey Touch can send and receive up to 200 different touch sensations and, unlike the bracelet, it can connect to multiple loved ones you want to be more intimate with. Lastly, its multicolor LED light lets you know at a glance who is sending you the virtual caress.
This unique piece of hi-tech jewelry is still in the pre-order phase, and it will start shipping very soon in summer 2019.
The Hey app, a safe place for couples to be intimate together
The Hey app isn't just for connecting your smartphone to the wearable device of your choice. At the opposite, it has many romantic and innovative features, specifically targeted to long-distance couples.
For example, you can use it to send "secret" photos, that can only be unlocked with a paired Hey Touch device.
You can also create customized touch patterns to send to your partner's pendant, and track the virtual caresses you sent and received. Lastly, the stylish interface can show how many days you and your significant other have spent apart, and how many miles there are between you.
The team behind Hey
Mark van Rossem invented the Hey smart jewelry collection to fill a basic human need missing from digital communications: social touch.
In close collaboration with Gijs Huisman, expert of Social Touch Technology at the University of Twente, he found a way to send loving touch from hundreds of miles away.
"Current academic research has investigated the use of technology for providing people with a sense of social touch at a distance," said Huisman on the project's Kickstarter page.
"Such technology has been found to produce effects that are comparable with actual social touch in certain situations, and may therefore be a valuable addition to communication at a distance."
Together with the entrepreneur David van Brakel, van Rossem launched the company House of Haptics, that now sells the Hey smart devices to long-distance couples and families in Europe, USA, and Canada.
Image Sources: Hey Touch