Seeing Is Believing: How DALL-E 2 Will Revolutionize Adult Entertainment
Text-to-image programs might allow us to create what we want rather than settling for what's produced.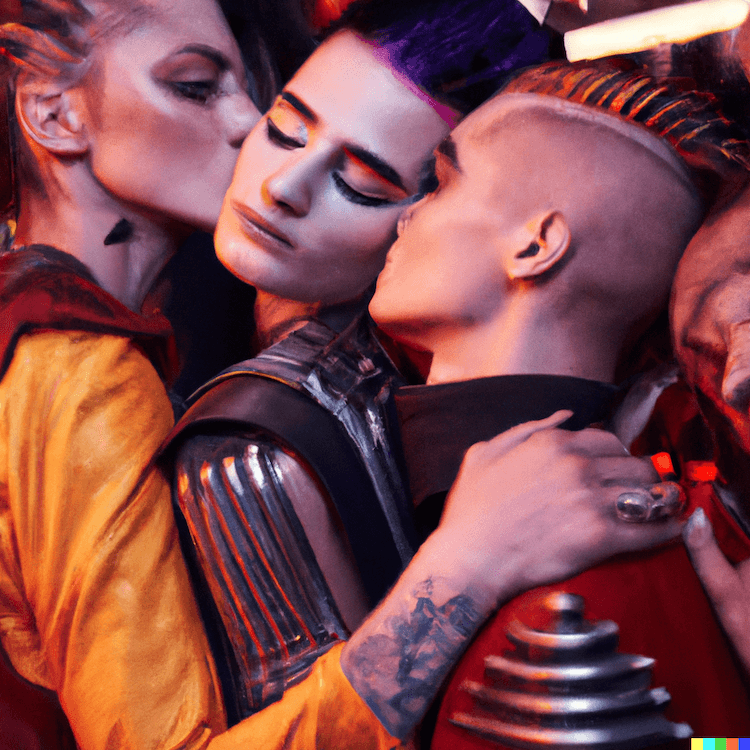 The image above, and everyone in it, didn't exist until "futuristic people embracing" was typed into OpenAI's DALL-E 2 machine learning model.
To create this image, DALL-E 2 began by studying and coding countless photographs and illustrations. So when given an input like "frog surfing on pudding," the program can use what it's learned to generate something entirely new and often completely unexpected.
While DALL-E 2 and programs like it remain in their early stages of development, ultimately, we'll be able to ask their digital descendants to make whatever books, films, and pictures we want.
Particularly of the, shall we say, sexually explicit variety.
You can't use the term "sex" for DALL-E 2 images… yet
Right now, you can only access the beta version of DALL-E 2 by signing onto its usually long waiting list. However, other text-to-image systems—like Craiyon, GauGAN2, and Midjourney—are open to the public and available to try.
Each of these artificial intelligence (AI) programs works the same way. To get the ball rolling, begin by entering a couple of words. Or, if you are using DALL-E 2, it can be as many as 400 words. 
Instructions can be incredibly detailed, as in "photograph, close up, low angle." Or you can ask the program to mimic a specific art style, artist, or replicate a scene from your favorite TV show or movie.
There are limitations, though. Like DALL-E 2 not allowing the use of offensive words or phrases—and blocking anyone who doesn't take the hint.
Deception is another big no-no. OpenAI makes it abundantly clear that users must say they've used their software to generate an image. No exceptions. 
Their caution is understandable as the damage unchecked systems like DALL-E 2 could do is terrifying and incalculable. Not least are its endless opportunities for fraud, impersonation, disinformation, and harassment.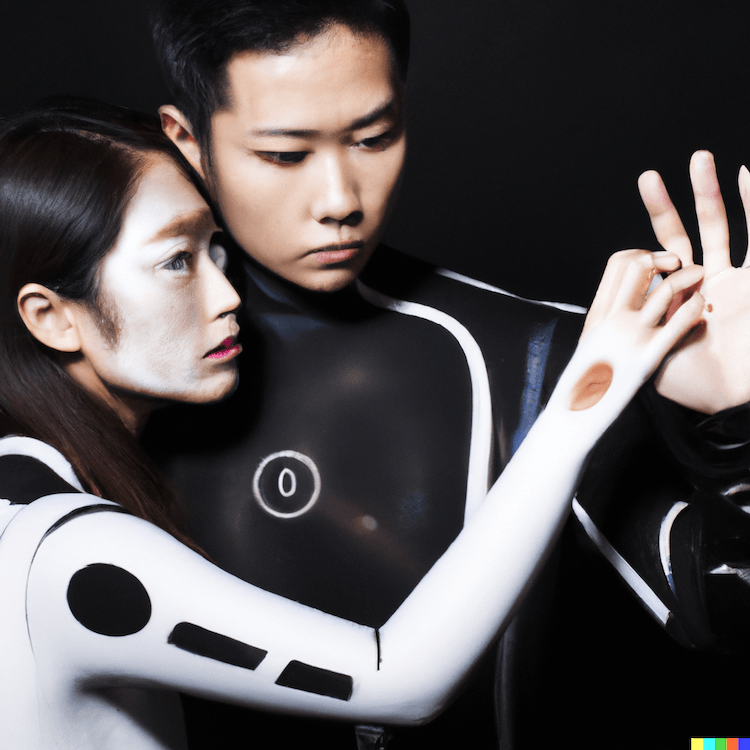 Notwithstanding, there's a downside to restricting text-to-image software. For example, DALL-E 2 flat-out refuses to illustrate anything to do with "sex." This is why I had to resort to "embrace," "love," and "desire" when asking to make these images.
Limitations aside, DALL-E 2 is fascinating to use. Though it took me a while to understand the benefits of working with it and not attempting to coax it into making something specific. Odd as it may sound, it was like giving it a series of Rorschach tests to try and figure out how it thinks.
AI programs like DALL-E 2 offer new possibilities for adult entertainment
DALL-E 2 and similar AI programs will eventually graduate from closed-door betas to being available for anyone to use.
Maybe for any use as well. This is why text-to-image software—and equivalent deepfake technologies—must be closely regulated, and penalties against their misuse strenuously enforced.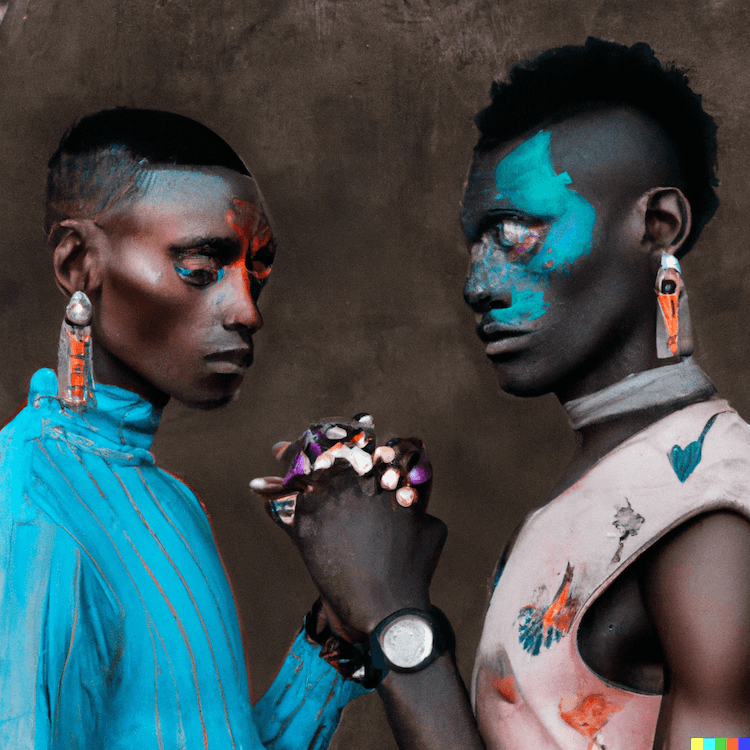 But, fingers crossed, let's hope they won't be too strict and stop us from exploring their potential benefits. These benefits could include using text-to-image systems to give us the adult entertainment we want rather than settling for what's produced.
So everyone, especially the sexually marginalized, could finally see themselves represented and, best of all, celebrated.
Plus, free from the need for cameras and perhaps even performers, the adult entertainment industry would be freed to go where it could never go before—though those who it employs won't be too happy about it.
Like my time with DALL-E 2, these new explicit movies, books, and other forms of manipulable media might be less direct creation and more of a partnership. Humans and neural networks come together to show us what we've no one's seen before—or possibly imagined.
Using neural networks to create a sexier tomorrow
DALL-E 2 is a perfect example of technology as a double-edged sword.
Swing it one way, and it opens up infinite artistic and erotic possibilities.
Swing it the other way, however, and we'll be trapped in a world where nothing we see can or should be believed.
So why don't we ask DALL-E 2 what it thinks by asking it to depict what a "happy collaboration between software and human consciousness" would look like?
The result is our final image: A warm and welcoming view of a future that humanity and artificial intelligence are equally happy with.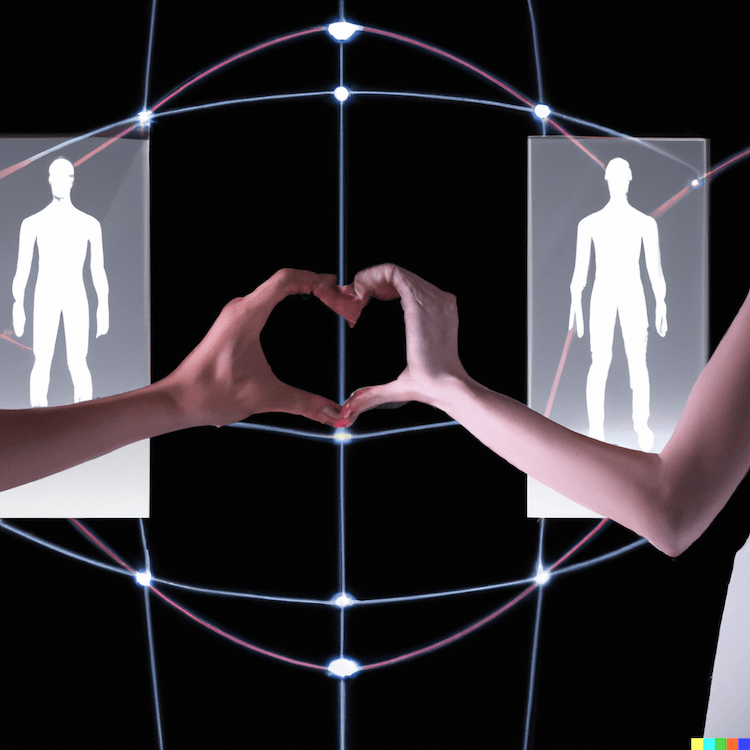 Image Sources: DALL-E 2 (generated by M. Christian)