Brazzers Dreams of Projecting Adult Stars into Your Living Room
Video showcases a fantasy smartphone optimized for erotic content.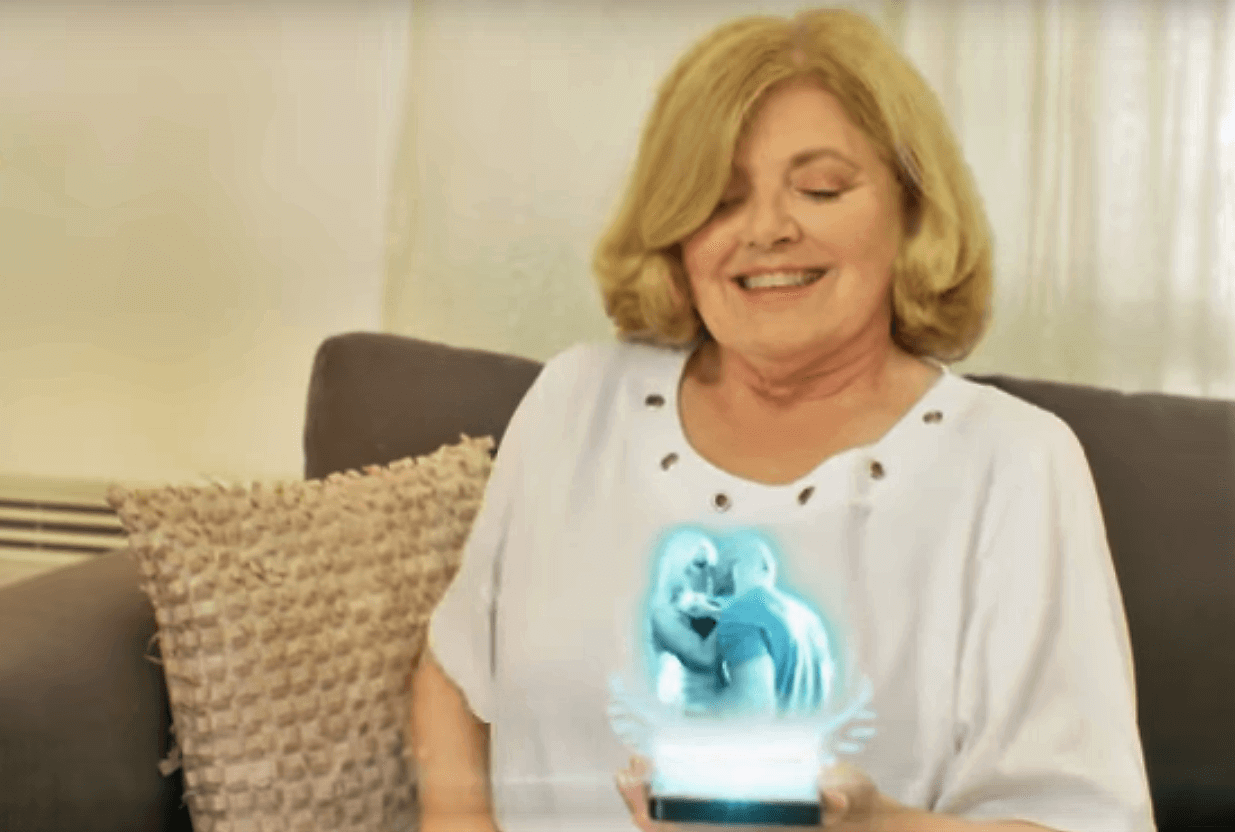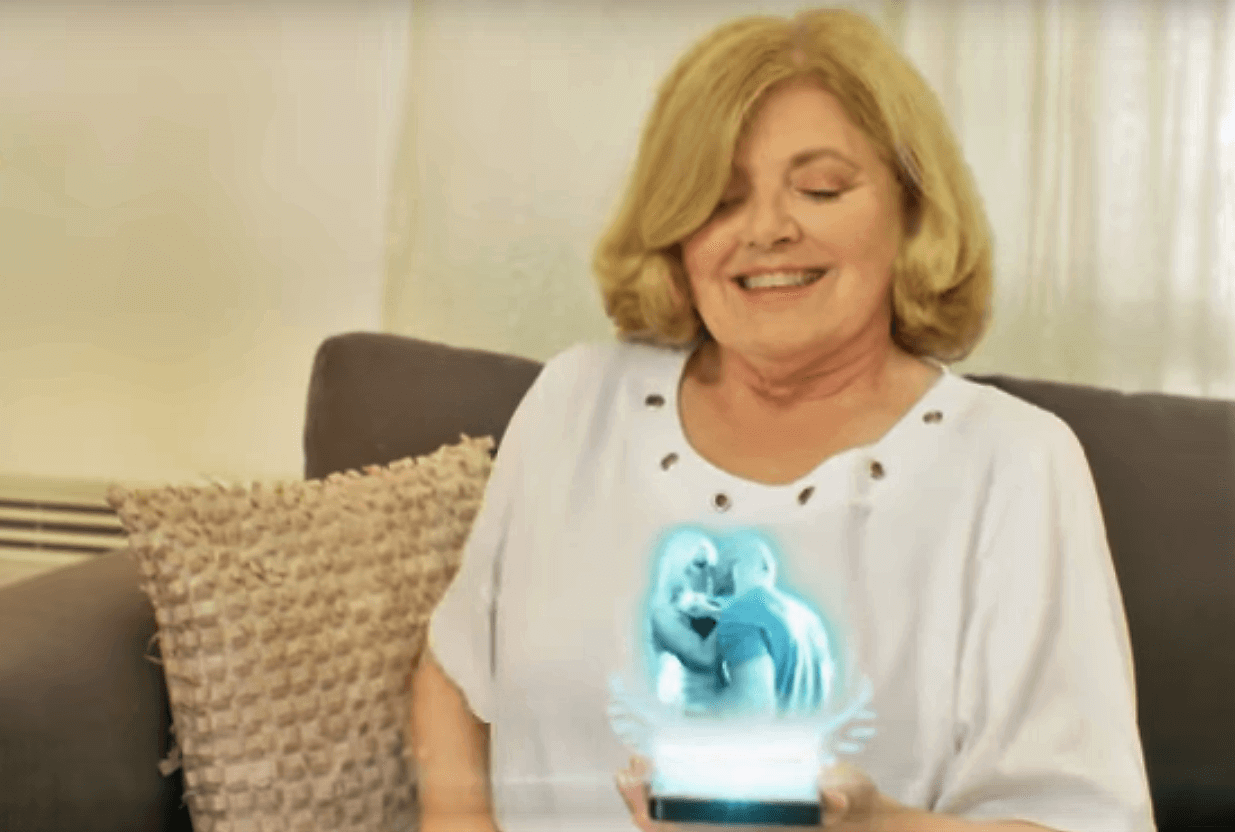 Google, Apple, anything Elon Musk's involved with—these are what come to mind when most people think of companies looking to the future of technology.
Now you can add Brazzers [NSFW], the Montreal-based adult entertainment giant, to that list for its imagination.
Peanut butter and chocolate, technology and adult entertainment
To be fair, the adult company doesn't have the resources that Apple or Musk has, but that hasn't stopped Brazzers from having some fun imagining its own particular vision of what adult entertainment might be like in the future.
As many have observed, sex has been a huge motivator for technological development. As the old joke goes, the first photograph may have been what was out the photographer's window, but the second was the photographer—naked.
Take a bite of the Peach
What Brazzer has envisioned, with tongue firmly (and rather sensuously) in cheek, is its own unique brand of smartphone: the Brazzers Peach (get it?).
This sex-focused handheld would have everything the dedicated adult film watcher would ever want, beginning with their own and exceedingly intimate—version of Apple's facial security system.
Except in the case of the Peach, it doesn't require a face to unlock it, rather another part of the male anatomy.
Alas, Brazzers doesn't share with us what their female-identified users might have to use to unlock its features, or if there is some kind of native algorithm to take cases of cold weather "shrinkage" in mind for men.
A built-in vibrator
Next up, the Peach comes with an integrated accessory that is worn on this penis, for men, or around a few fingers, for women—and that "vibrates for maximum pleasure" for any user.
Naturally, the sex-specific phones are splash and stain resistant and even come equipped with some, as yet unknown, way of detecting the possibility of interruption.
Hi, my name is ZZ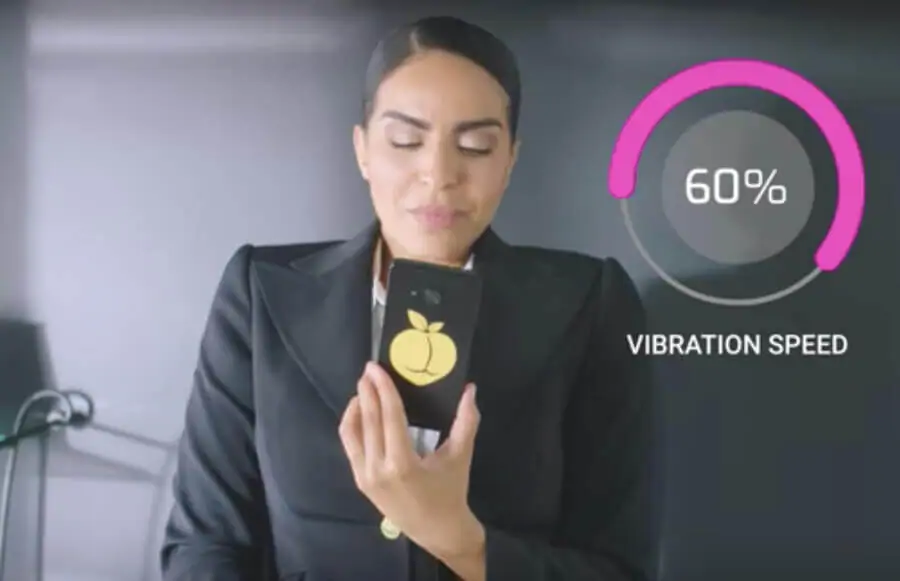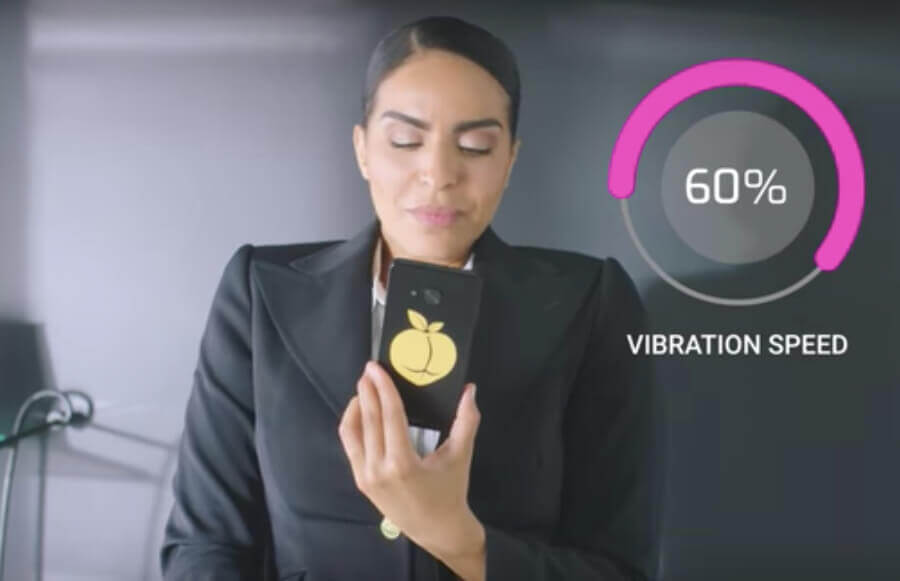 No smartphone would be complete without a personal assistant This time, though, you wouldn't have to try and trick uptight voice assistants like Apple's Siri or Microsoft's Cortana into sexy talk, as the Peach would have a truly-dedicated version named ZZ.
Last but not least, Brazzers pictures a leap from simple 2D images to three-dimensional technology via a built-in miniature hologram generator.
The stuff of which wet dreams are made
Speaking to The Next Web, Gary Ticher, the company's marketing director, said of the fantasy project: "The Brazzers Peach is what our team thinks a porn-optimized smartphone would be, if it actually existed. It's the phone that dreams are made of."
While it's a silly fantasy, it's still pleasant to see Brazzers having fun with ideas about possible erotic technologies.
Still, there's a good chance that we actually might be seeing some of the Peach's features sometime in the near future. And if they do show up on our newest smartphone, just remember the adult company that had the imagination to dream of it first.
Image sources: Brazzers